ASH 2021: The Promising Kid Is Becoming A Solid Adult
After having attended more than twenty American Society of Hematology (ASH) annual meetings—as a lay person, no less—I see it a bit differently than other veterans with more serious business like doing the actual research and treating real people. One of the things I notice over time is how some of the kids age quite gracefully over there at the metaphorical exhibition hall lunch table.
Take, for example, that young upstart getting all the attention a couple of decades ago, that homecoming queen and captain of the high school football team rolled into one: PS-341. Who knew that kid would grow up to become bortezomib and Velcade one day?
That precocious kid, the belle of the ball, is now in middle age, still working as hard as ever, but with siblings, offspring, and cousins that might put him out of business one day. But not yet.
Don't get me started on that whole thalidomide-lenalidomide-pomalide thing. Especially with iberdomide racing around the corner and ASCT, the stem cell guy, seemingly not going anywhere.
And that table is definitely getting more crowded with new myeloma immunotherapies like the CAR T and bispecific kids. But this time, perhaps because it has been two years since we were last together live, I was amazed how bulked up, confident, and optimistic the young ones looked.
That daratumumab really sticks out from the group. Plus, being featured positively in a number of studies and being a central feature of the French myeloma study group's annually anticipated ASH presentation definitely added some more visible muscle.
IFM
The Intergroupe Francophone Du Myélome (IFM) is among the most respected and influential national myeloma study groups. Their integration of university clinics through the nation of 65 million-plus citizens and incredibly high clinical trials accrual rate allows them to do large scale studies faster than most study groups.
IFM studies often confirm the efficacy of a particular treatment or procedure which leads to it becoming more widely used in clinics around the world. Issues like the efficacy of VRd (Velcade, Revlimid, dexamethasone) becoming a so-called backbone induction therapy, the effectiveness of autologous stem cell transplant, CAR T targeting, and so on.
This year's marquee study focused on adding the monoclonal antibody daratumumab to the most popular three-drug combination used in myeloma treatment.
Daratumumab Adds Bulk
Daratumumab was also featured in two studies reported on by Myeloma Coaches. Jennifer Littke explained how it might be used to treat MGUS and low-risk smoldering myeloma and Kyle Colvin highlighted a study that highlighted the depth of response it fostered.
Dr. Aurore Perrot from the University Hospital of Toulouse, France reported on behalf of the IFM that adding daratumumab to IRd (Ixazomib, Revlimid, dexamethasone) at both induction and consolidation around a ASCT (autologous stem cell transplant) safely deepens the response according to data on standard-risk NDMM patients. All study participants had Revlimid-only maintenance.
The dara-IRd combination was shown to have significant responses after induction, ASCT, and consolidation as measured by minimal residual disease (MRD) testing to depths of 10-5 and 10-6, or no myeloma cells in samples of one hundred thousand and one million cells, respectively. Patients with high-risk disease genetic markers (t(4;14), t(14;16), del17p) were not eligible for the trial.
Post-transplant, the lowest MRD levels were reached by 30.3% of the study participants one year after maintenance. The overall survival rate after two years was 100%.
Every one of the 45 patients responded to the combination and 42 were successfully treated through maintenance. A stringent complete response (sCR) or complete response (CR) was reached by 53.4%, a very good partial response (VGPR) by 40%, and a partial response (PR), by 6.7%, meaning every patient benefitted from the addition of daratumumab.
This was one more of many studies that added bulk to daratumumab's already impressive record and heightens anticipation of new therapies, new combinations, and establishment of new, unprecedented records in survival and better quality of life.
And we're just at the beginning of this new age. It will be interesting to see the added definition that will be added to daratumumab's physique in the coming years.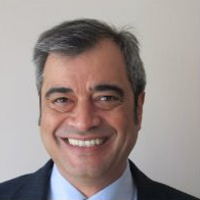 about the author
Greg Brozeit
Greg Brozeit has been with the HealthTree Foundation since 2015 when he began volunteering for the Myeloma Crowd. Prior to that he worked with Dr. Bart Barlogie and the International Myeloma Foundation, inaugurating many myeloma patient advocacy and education programs.
Thanks to our HealthTree Community for Multiple Myeloma Sponsors: