ASH 2021: Helpful, Grateful, Sharing - Meet Steve Reinhard
"When I learned, after a specialist spent an hour 'demystifying' myeloma, could be like a chronic disease and usually treated successfully," said Myeloma Coach Steve Reinhard, "and then when I stumbled on to HealthTree Cure Hub right after diagnosis, I felt profoundly grateful and wanted to share the wonderful privilege of helping other folks with myeloma."
"I'm intrigued with personalized medicine, matching treatments to the person's genetics, age, health, gender, race," continued Steve, "and different tests and assays being developed and how they are best utilized for diagnosis, treatment, trends and predicting relapse."
In three years since his diagnosis, Steve began treatment with a Revlimid, Velcade, and dexamethasone combination (RVd). He has also taken carfilzomib, daratumumab and has been in a progression-free state since he started taking venetoclax in April 2019.
Steve recalled that after his diagnosis, the call with a specialist was "super helpful." Now Steve is looking forward to his turn to be super helpful to his fellow patients and caregivers. Read Steve's thoughts going into ASH below.
Wow! Unbelievable! I'm going to ASH
By Steve Reinhard
Here I am sitting in my backyard office, looking out at the stormy Colorado sky, pinching myself! I'm what I think of as an average guy. I've worked as an electrician to make a living. I've served as a pastoral counselor to hurting folks. That is, until I was diagnosed with multiple myeloma three years ago.
That moment felt overwhelming, like a bomb exploding in our lives. My wife Barb and I had to learn a brand new language with strange terms like, translocations, bortezomib (Velcade), lenalidomide (Revlimid). YIKES! I had to learn how to live with strange things being done to my body. Not the least of which was getting used to living 24-7 with a cervical collar on my neck.
Along with that, my body experienced infusions, bone marrow biopsies, kyphoplasty surgery, chemo ports, blood draws, as well as side effects from both the meds and the disease. Barb had to learn about caring for a drug-crazed husband who could barely walk and was in constant pain. This was not on her bucket list! She also learned how to push me in a wheelchair without ramming my feet into a person or the elevator doors. I, on the other hand, was experiencing wild mood swings from our favorite med, dexamethasone.
It was three years ago, when Barb and I were just beginning to learn to live with multiple myeloma, that I first heard of ASH from my super helpful local oncologist. This is an annual conference where scientists, researchers, doctors, pharmaceutical companies and pretty much anyone having anything to do with blood cancers, get together and share their theories, findings, data, tests and trials. They present research papers describing what they have been studying and testing.
This year, more than 700 abstracts have been submitted that having to do with multiple myeloma. An "abstract" is a summary that outlines the most relevant data and important aspects of the research. Looking through 700 abstracts sounds kind of overwhelming to me. I wonder how the docs that attend ASH determine which abstracts to read and which presentations to sit in on? Stay tuned for another brief article when I interview an oncologist to hear how they sift the massive amount of data into something usable in their clinic. How wonderful that they share this info with each other, myeloma patients, and the docs that treat us.
Today, it's almost unbelievable to me that I'm alive and well enough to attend "ASH" as a myeloma coach. A myeloma coach is someone who has experience with myeloma, --most often as a patient or care giver-- and is willing to spend time with other patients or care givers, helping them to find resources to improve their treatment and quality of life. What a privilege to walk with other folks on this, sometimes, very challenging path. You can find more info on either walking the myeloma journey with a coach or becoming a coach by clicking here.
I can't wait to hear about the new research and findings for the latest treatments being developed for multiple myeloma. What interests me the most are treatments that go beyond the "standard of care". "Standard of care" is another term I had never heard of or used until I was diagnosed with multiple myeloma. I was trying to decide whether or not to go for an Autologous Stem Cell Transplant. That's a mouthful.
"Standard of Care" means to me using the treatments that most patients receive, and most insurance companies pay for. Many of the treatments that have been standard of care in the past, are not used very often today. Chances are that many of the treatments used today may be obsolete in the very near future given how much research is being done so quickly.
Since the whole world seems to be changing so fast, (including the world of blood cancer) I want to learn about and share what will be available to treat our bodies in the future should they relapse. That's briefly what I'm looking to discover at the 2021 ASH conference in early December. I also want to attempt to translate the most relevant and important discoveries into everyday common English for us non-scientific patients and caregivers.
This is one of the goals of Myeloma Crowd by HealthTree, to make knowledge of the most promising treatments accessible to the ever growing number of multiple myeloma patients. I imagine I'll make many mistakes and at the same time, I am really excited to write about the up-and-coming treatments in a way we all might be able to understand.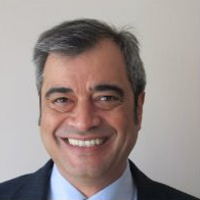 about the author
Greg Brozeit
Greg Brozeit has been with the HealthTree Foundation since 2015 when he began volunteering for the Myeloma Crowd. Prior to that he worked with Dr. Bart Barlogie and the International Myeloma Foundation, inaugurating many myeloma patient advocacy and education programs.
Thanks to our HealthTree Community for Multiple Myeloma Sponsors: