ASH 2021: Focusing on the Big Picture - Meet Kenny Capps
"After my diagnosis, my first stop was to Google everything about the disease," recalled Kenny Capps, "I don't recommend that."
Seven years later, Kenny has had a transplant after receiving induction of Revlimid, Velcade and dexamethasone but has not achieved remission. He has been on Revlimid maintenance since 2016.
Along the way, he's come to know a little something about the disease now, which led him to becoming a Myeloma Coach. "I have been a fitness coach or athlete most of my life, so after meeting Jenny, this felt like a great way to contribute."
And he's become more concerned about the big picture of cancer treatment and research.
"Overcoming Barriers for equitable care for myeloma" has become an important issue for Kenny, "myeloma has an unusual imbalance on the racial populations that it affects, so it's super important to address equitable care now. Minority populations have not only been underserved, but they have been repeatedly lied to and misled."
With increased attention to disparities, many experts believe understanding and overcoming disparities in health care access and delivery is a key to achieving cures. That's something about which Kenny wants to learn more.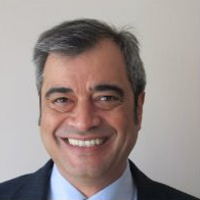 about the author
Greg Brozeit
Greg Brozeit has been with the HealthTree Foundation since 2015 when he began volunteering for the Myeloma Crowd. Prior to that he worked with Dr. Bart Barlogie and the International Myeloma Foundation, inaugurating many myeloma patient advocacy and education programs.
Thanks to our HealthTree Community for Multiple Myeloma Sponsors: