ASH 2021: Using BLENREP in Myeloma Combinations
Updates on belantamab mafodotin (BLENREP) were presented at the recent ASH 2021 meeting, showing that it could be successfully combined with other standard of care myeloma drugs. BLENREP is a medication that is a BCMA-targeted antibody-drug conjugate and is the first BCMA-directed therapy that was approved for patients who are:
Relapsed refractory patients (their myeloma has come back or did not respond to prior treatment), and
Have had at least four lines of therapy for multiple myeloma (including immunomodulators, proteasome inhibitors, and a monoclonal antibody drug)
BLENREP was FDA approved in August of 2020 as a single agent drug. Additional studies like the DREAMM-9 and DREAMM-5 studies are now testing its use in other combinations.
DREAMM-9 Study (BLENREP with Revlimid, Velcade and Dex)
The DREAMM-9 trial is an ongoing phase 1 study which is comparing the use of Blenrep + Velcade, Revlimid, and dexamethasone (which is considered a standard of care) versus Velcade, Revlimid, and dexamethasone as induction therapy in patients with newly diagnosed myeloma who are not eligible for transplant.
Some of the specifics about the DREAMM trial include the following:
It is a phase 1 trial that evaluates the safety and tolerability of BLENREP + VRd to establish the recommended phase 3 dose
Eligible patients include those over 18 years old with ECOG status 0–2 and adequate organ system functions
BLENREP is used in low doses of 1.9 mg/kg, 1.4 mg/kg, and 1 mg/kg
BLENREP is used in addition to Velcade, Revlimid, and dexamethasone either every cycle or every other cycle
Side Effects
One of the biggest concerns with BLENREP is eye problems for a condition called "keratopathy." BLENREP can cause changes to the surface of your eye which can lead to dry eyes, blurred or worsening vision, severe vision loss, and corneal ulcers. In the first study when BLENREP was used alone (and a higher dose level of 2.6), keratopathy was found in over 70% of patients, but not all patients had high grade side effects. With the goal to reduce the side effects for all patients, clinical trials are now testing BLENREP in different combinations to be used with different dosages and schedules. According to ASH presenter Dr. Saad Usmani:
"The safety profile looks good. Corneal events do occur but they don't lead to discontinuation of treatment. But they do lead to some dose delays."
The most common side effects of BLENREP include vision or eye problems, nausea, low blood cell counts, fever, infusion-related reactions, tiredness, and changes in kidney or liver function blood tests.
Key Findings
Combining BLENREP with the standard RVd therapy showed the following:
Adverse effects related to study treatment were experienced by all 12 patients
All patients experienced dosed reduction and dose delay, however, the adverse effects did not lead to discontinuation of the study
The most common adverse effects which lead to dose modification were low platelets, low white blood counts and corneal events
All patients achieved better than a VGPR (Very Good Partial Response)
Early deep responses were observed
17% of the patients achieved VGPR (Very Good Partial Response) as early as 4 weeks
At the time of the data cut-off, 42% of patients remained in CR (Complete Response) and 25% in sCR (Stringent Complete Response)
7 out of 9 patients achieved MRD-negative status at the first test after VGPR (Very Good Partial Response
All in all, the preliminary results of the DREAMM trial did not reveal any new safety concerns, and the addition of BLENREP to Velcade, Revlimid, and dexamethasone demonstrated high response rates.
Dr. Saad Usmani shared more on the BLENREP-9 study with HealthTree at the recent ASH meeting.
DREAMM-5 Study (BLENREP with Feladilimab)
Dr. Natalie Callander joined HealthTree to explain a sub-group of the DREAMM-5 study. The goal of the DREAMM-5 study is to pair BLENREP individually with 4 other drugs (Feladilimab, Nirogacestatm Dostarlimab or Isatuximab) all in simultaneous groups to see which drug worked best with it in combination.
Dr. Callander shared that when BLENREP was combined with feladilimab, a drug that can stimulate T cells, the combination showed a 52% overall response rate and a lowered percentage of patients (44%) who experienced keratopathy.
In this case, the drug was used without the steroid dexamethasone, which is a bonus for patients.
We look forward to learning more about how this drug could be used in additional combinations to increase outcomes and lower side effects for myeloma patients.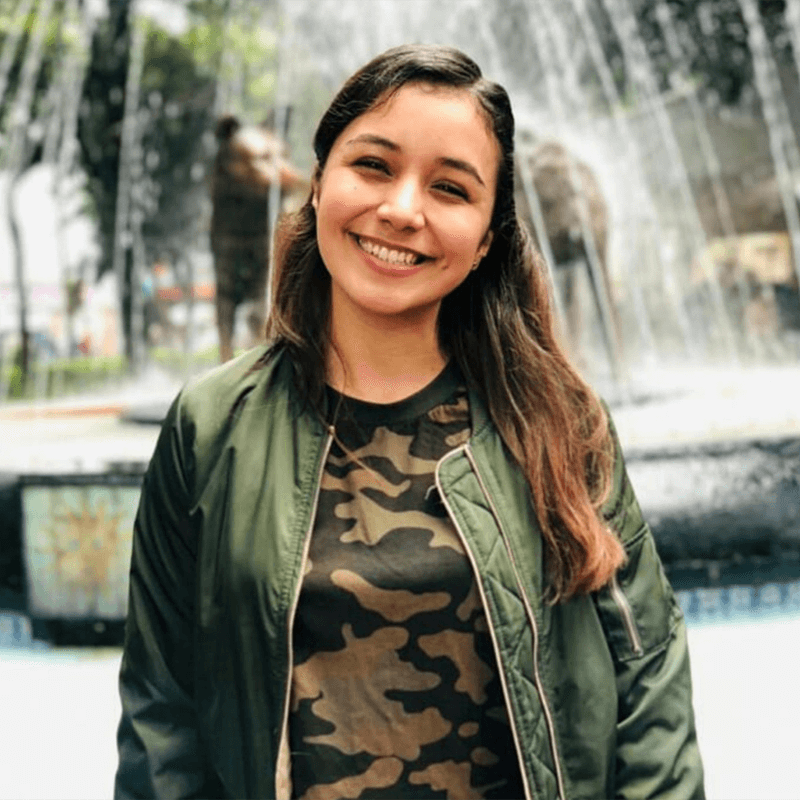 about the author
Patricia Flores
Patricia is an International Medical Graduate who joined HealthTree in 2020 as part of the Patient Experience team. She helps patients understand and track their lab & genetic test results as well as relevant information from their health history. She loves ballet, traveling, and reading a good science fiction book as often as possible.
Thanks to our HealthTree Community for Multiple Myeloma Sponsors: