ASH 2021: Highlights from a Patient's Perspective (Part 1)
According to Jack Aiello (definitely not medically trained)
(Part 1 in a multi-part series)
This is my 16th year attending ASH (American Society of Hematology), where typically over 30,000 attendees from all over the world (hematologists/oncologists, lab researchers, oncology nurses, scientists and 300 pharma companies) attend. However, due to COVID-19, ASH was set up as a hybrid meeting where some attended in person and many, including myself, virtually. That said, I watched most of the presentations as they were happening, asked a few questions that were answered in real time, and watched replays of other talks. Both oral and poster abstracts were presented on all blood diseases, especially cancers. This year there were more than 879 myeloma-related abstracts, with about 100 selected for oral presentation. (I also included a few poster abstracts as well.) I'm grateful to the IMF and their pharma donors for registering me for ASH so that I could learn and subsequently share my patient perspective with you. Rather than attending talks on Biology, I typically focus on the Clinical Trials, which I'm able to understand and are more relevant near-term to patients. One advantage of the virtual experience is that I could replay presentations that I either missed or wanted to be clear on details after having viewed the printed abstracts in November.
Here, generally, are my thoughts on ASH 2021 with future posts to follow on specific abstracts for smoldering myeloma, newly diagnosed myeloma, relapsed/refractory myeloma and other topics.
Key ASH Highlights (e.g. My Takeaways)
This year's ASH expanded on immunotherapies - more CAR-T's and Bi-specific Antibodies - as well as more targets besides BCMA. Since BCMA is a prominent target but can shed from tumor cells, I appreciated something called a gamma secretase inhibitor (GSI) that can actually increase BCMA density and potentially be combined with the immunotherapy.
The iSTOPMM study focused on adults over 40 and asks if screening for MGUS should be done. The PROMISE study screens high-risk adults, both Blacks or those who have first degree relatives with MM. While these studies are early, the iSTOPMM study already determined that the rate of SMM among adults over 40 is .5%. We already know that MGUS rates for adults over 50 is 3%. While we don't have definitive treatments for these patients, a recommendation to follow these patients may result in diagnosing myeloma earlier.
My friend Yelak Biru commented that transplants will likely be around for 10 years. While that seems long to me given the immunotherapy results, he brings up a valid point that head-to-head studies may be required.
"Quads", that is induction with 4 drugs such as dartatumumab/lenalidomide/bortezomib/dex (Dara-RVd), appear here to stay based on a number of trials that show adding daratumumab or Isatuximab (both CD-38 monoclonal antibodies) to 3 drugs results in better outcomes.
Cytokine Release Syndrome (CRS) and Immune Effector Cell-associated Neurotoxicity Syndrome (ICANS), can be potential major side effect in early CAR-T and Bi-specific Antibodies (BiABs) treatment. However, with more treatment experience, these seem to be much better recognized and treated quickly so that almost all occurrences are categorized as Grades 1 or 2 rather than the more severe Grade 3 and higher.
We know that MRD (Minimal/Measurable Residual Disease) is an excellent prognosticator for treatment efficacy. However, it's value as a guide to treatment (when to stop, continue or change treatment) is being tested in various clinical trials. In addition, Mass Spectrometry results via blood test are being favorably compared with MRD and is certainly favored by patients who want to avoid that painful bone marrow biopsy/aspirate.
Comments and Discussions I Found Provocative
"While there's no specific treatment for high risk multiple myeloma, our goals should be to provide continuous therapy and focus on getting MRD (Minimum Residual Disease) as low as possible." Maria Victoria Mateos
"An important study from Dr. Rafael Fonseca looking at patients from 2000-2018 showed "that 57% of non-transplant eligible patients only get 1 Line of Therapy, so many patients are not getting newer treatments." Suzanne Lentzsch [Note, Dr Fonseca's paper can be seen here.]
Dr. Noa Biran, when treating relapsed MM, suggested using the TRAP algorithm when making subsequent treatment decisions. T=Timing of relapse; R=Response from prior therapy; A=Aggressiveness of disease; and P=Performance status. This algorithm was reiterated by Dr. Vincent Rajkumar.
"Triplets outperform doublets in early relapse." Dr. Noa Biran
For non-transplant eligible patients, Dr Moreau noted "I think DaraRd till progression [Maia study] is the best treatment for elderly patients. Dr. Vincent Rajkumar countered "But VRd for 6 months, then Rev maintenance is more cost effective, easier on the patient, and also provides excellent results so either treatment choice is ok."
Dr Rajkumar's principles for selecting treatments for relapsed myeloma 1) use a triplet; 2) change 2 drugs; 3) consider a transplant; 4) consider a clinical trial.
"Ultimately bi-specifics will be used in all lines of therapy and CAR-T will replace transplant." predicted Dr. Thomas Martin
"If Blenrep is working, don't give up due to ocular side effects. Rather, try dose adjustment, give less frequently, even adding prednisone has helped with eye effects…don't give up." Dr. Morie Gertz
For triple class refractory patients both Drs Martin and Gertz commented that the alkylating agent Cytoxan should be considered if it hasn't been previously used
"Mass spec will be rolled out in the next year or so as a blood test called Exent from the Binding Site" Dr. Brian Durie
"We at UCSF are considering 4-drug therapy (based on the GRIFFIN study of Dara + RVd) to be the new standard of care for transplant-eligible multiple myeloma patients, pending insurance coverage for the Dara." Dr. Thomas Martin
"Celmods such as Iberdomide will replace IMIDs Revlimid and Pomalyst." Dr. Maria Victoria Mateos
"We've seen poor responses to the COVID vaccine for patients on anti-BCMA and anti-CD38 treatments but some patients have efficacy after their booster shot. Stopping CD-38 treatment for a period of time doesn't appear to improve booster benefit." Dr. Thomas Martin
Myeloma Expert ASH Summary
Key takeaways were additionally provided by Dr. Saad Usmani at the recent ASH meeting. You can watch those here: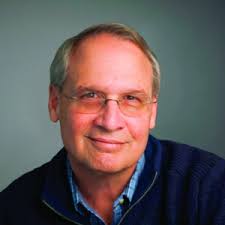 about the author
Jack Aiello
Jack was diagnosed 27 years ago in early 1995 and treated with chemotherapy, tandem autologous transplants, radiation, a thalidomide clinical trial and finally a full allogeneic transplant using his sister's stem cells. Since 2002, he's facilitated the San Francisco Bay Area Myeloma support group and offered his patient perspective on clinical trial design committees with the NCI, SWOG, CIBMTR and other groups.
Thanks to our HealthTree Community for Multiple Myeloma Sponsors: