The microbiome is the community of bacteria, yeasts, and viruses that live in the gut.
There are more cells in the microbiome than all of the cells in the rest of our bodies. In fact, some say ten times as many. And there are 100 times more genes in the microbiome than the 23,000 found in human DNA.
A brief background:
Much of our microbiome was determined at birth. Babies in utero may already have collected some microbes from the mother. However, just before birth, the birth canal becomes lined with microbes which coat the baby as well as getting in its mouth. This gives the newborn a huge head start on immunities. One far greater than a child delivered by c-section.
As we grow, we encounter microbes everywhere. Everything and everyone we touch has its own tiny bacteria. People, buildings, plants and even the air contribute their microbes to our microbiome. "Germs", we sometimes call them. And we tend to think germs are a bad thing but, as it turns out, most of them are not.
By far the most influential to our microbiome is what we eat. And, although it is the result of a lifetime of input, one expert says your microbiome can begin to change in as few as three days when you change what you eat.
We have known for a long time that we need microbes to digest our food. The "good bacteria" you may have heard it called. Only in the past ten years or so have we found that there is much more to it.
The cancer connection:
There is so much more to say about the microbiome but for our purposes, let's cut to the chase.
In 2013, two groups of scientists showed that three cancer drugs can mobilize the immune system to kill tumors, but only in the presence of the right gut microbes.
T-cells, immune cells that seek and destroy potential threats including cancer, are typically muzzled by "checkpoint proteins" on their surface. Checkpoint inhibiting drugs can remove the muzzles and unleash an army of cancer killing T-cells. But not, as was shown in a study with mice, without the right gut bacteria.
The Myeloma Connection:
In a November 2019 issue of Blood magazine, a microbiome study involving subjects with multiple myeloma and monoclonal gammopathy of uncertain significance (MGUS) as well as a healthy control group, reported that there are distinct changes in the intestinal microbiota that distinguish individuals with multiple myeloma from those with MGUS as well as the healthy control group. Their conclusion went on to say:
"This is the first time such changes have been identified in untreated multiple myeloma patients, and some of the genera identified here, such as Faecalibacteria bacteria, have been shown to be similarly cultured in recent reports of multiple myeloma patients with persistently active disease despite treatment."
The question arises as to whether the Faecalibacteria in the microbiome caused the progression to Myeloma. Say the scientists: more study is needed.
ASH 2019
Finally to the present:
Building on his study presented at ASH 2018, Dr. Jonathan U. Peled spoke in an ASH Friday scientific workshop. His study, involving 1,300 Stem Cell Transplant patients, showed that patients with higher diversity in the microbiome had longer overall survival than patients with low diversity pre-transplant.
Two more presentations relating to the microbiome were as follows.
The microbiome as outcome predictor of bone marrow transplant, an education program discussing the impact of inflammation on the bone marrow microenvironment, included a case presented by Dr. Tessa Andermann. Her case involved a patient with steroid-refractory Graft Versus Host Disease (GVHD) and the role of fecal microbiota transplantation in the treatment. She also discussed probiotics and prebiotics and the effect of the fecal microbiota transplantation on the treatment. She further discussed probiotics and prebiotics and the effect of the microbiome on hematopoiesis (the process by which blood cells are formed) and haematologica malignancies (like multiple myeloma).
The takeaway here is the mere fact that researchers are proving definitively that the microbiome does have an effect on Myeloma.
A Chinese study Alterations of dirt Microbiome accelerate multiple myeloma progression by increasing the relative abundance of nitrogen recycling bacteria presented by Xingxing Jian, PhD, showed that there is a relationship between the microbiome of myeloma patients and disease progression. The conclusion reached was:
"Taken together, we showed that the gut microbiome in multiple myeloma patients played an active role in malignant progression and that the microbe-host interactions were predominantly involved in nitrogen recycling and utilization in multiple myeloma, which open new avenues for multiple myeloma treatment via monitoring and manipulation of intestinal flora."

"Further," said Jian, "our results validate that the increase of Klebsiella pneumoniae abundance accelerated multiple myeloma progression in vivo, while Clostridium butyrate had an opposite effect."
So the good bacteria identified here are "Clostridium butyrate". After the presentation concluded we were able to ask questions. I identified myself as a patient advocate working with the Myeloma Crowd and said my question was from a patient perspective. I said "although I know that further study is necessary, is there something that myeloma patients could be doing to improve our microbiome now while waiting for those studies to be completed?" I'm afraid the answer was rather convoluted and didn't give us much direction.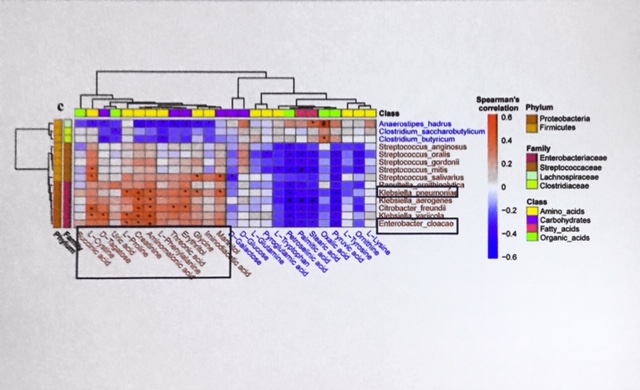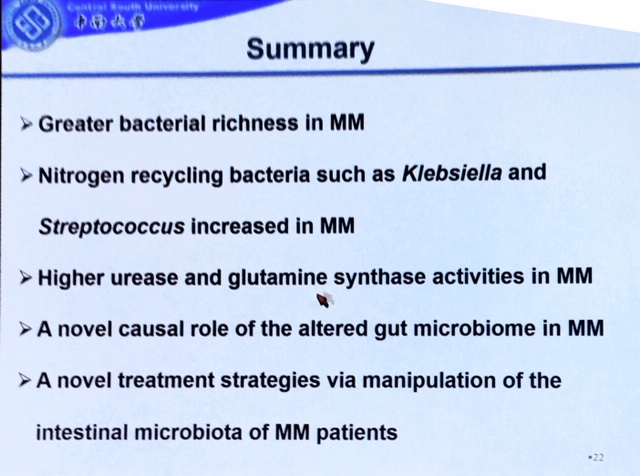 A quick Google search found pretty much the same problem. Perhaps it's just not that easy to propagate an abundance of clostridium butyrate. I'm going to have to study this further. Meanwhile if you have some insights into this feel free to share with me!
Bottom line myeloma fighters; oh yes it does matter what you eat!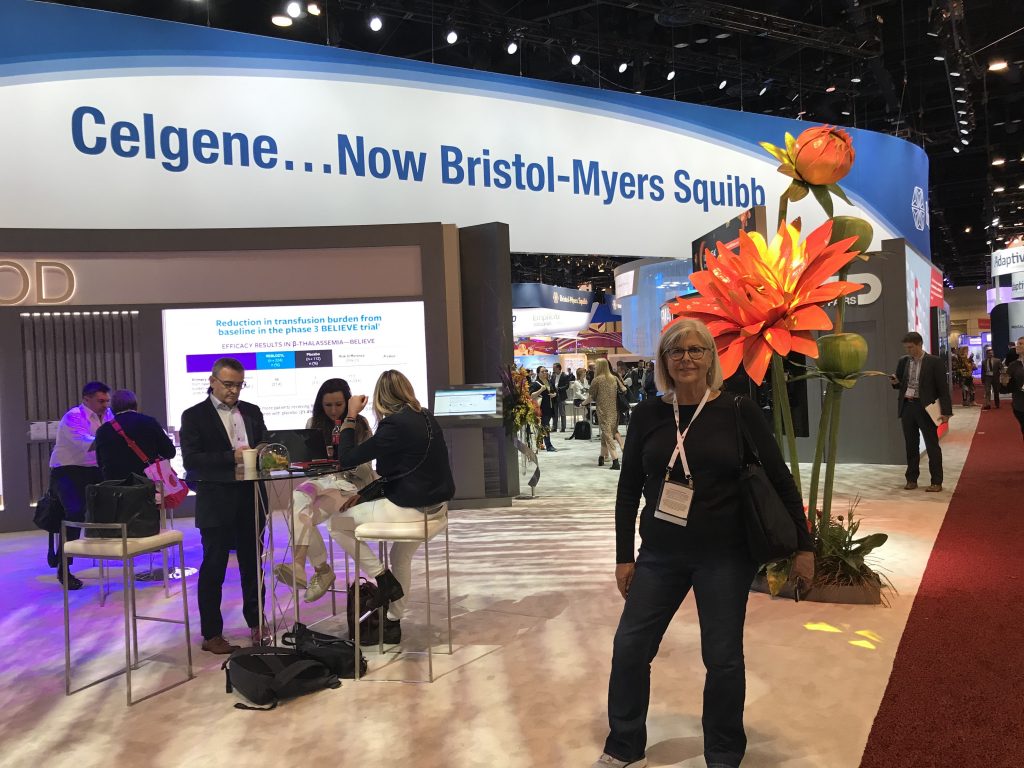 Thank you to our Myeloma Coach ASH 2019 sponsors: