ASH 2019: Targeting BCMA in Multiple Myeloma
B-cell maturation agent (BCMA) is a very popular target for multiple myeloma therapies currently in development. Gareth Morgan, MD, FRCP, FRCPath, PhD of NYU Langone joins the Myeloma Crowd at ASH to review the BCMA-targeting therapies being reviewed at the meeting.
There are three key immunotherapy approaches that all look highly effective for the treatment of myeloma targeting BCMA:
Antibody Drug Conjugates
Antibody drug conjugates leverage the immune system by using an antibody that delivers a toxic payload to the myeloma cells. The drug in development in this drug class is GlaxoSmith Klein's belantamab mafodotin. Learn more about this new drug class here.
Bi-Specific Antibodies (BiTEs)
Bi-specific antibodies work by activating immune cells circulating in your body, usually CD3 cells, that then go after cells with the BCMA target on them. Drugs being developed in this class include:
TeneaoBio's TNB-383B
Amgen's 420 and 701
Celgene's CC-93269
Janssen's JNJ-64007957
Pfizer's PF-06863135
Regeneron's REGN5458
Bi-specific antibodies interact with two molecules in your body. One molecule is called B-Cell Maturation Antigen (BMCA) and is found on your multiple myeloma cells. The second is called CD3 and is present on your killer T-cells. When CD3 is engaged on a T cell, it turns the T-cell on and makes it kill whatever cell triggered the activation. Response rates for these drugs as individual therapies are in the 80-90% response rate category. Dr. Morgan expects the follow-up data to be very good and could be as promising as the CAR T cell therapies.
CAR T cell therapies
CAR T cell development targeting BCMA in myeloma began several years ago and these treatments are now getting closer for use in the myeloma clinic. These clinical trials have treated patients who have been on many prior lines of therapy and patients are seeing 80-90% response rates with prolonged survival of 8-12 months.
Drugs in this class include:
NIH's CAR T
Celgene's bb2121
Cartesian Therapeutics' Descartes-08
NIH/Fred Hutch collaboration of JSMD194
Allogene Therapeutics' ALLO-715
Janssen's LCAR-B38M
Janssen's JNJ-68284528
UPENN's BCMA with or without CD-19
Dr. Morgan suggests that although we all want longer remission times and we may be disappointed with these results, these treatments are better than one might initially think. In the past, relapsed myeloma meant patients who had relapsed after proteasome inhibitors like Velcade or immunomodulators like Revlimid. Today, most patients being considered relapsed/refractory have also received daratumumab, a monoclonal CD38 antibody. Once patients have relapsed after all of those therapies, they have much harder-to-treat myeloma and worse outcomes. With a higher bar for the relapsed/refractory patients, Dr. Morgan says the "cards are stacked against" these newer treatments. But when used in patients who have not had as many relapses, these new approaches will be transformational.
As an example, daratmumab had an overall response rate of 30% when it was approved and is considered a key therapy in today's arsenal. Dr. Morgan believes there may be a future where these BCMA therapies could even replace stem cell transplant.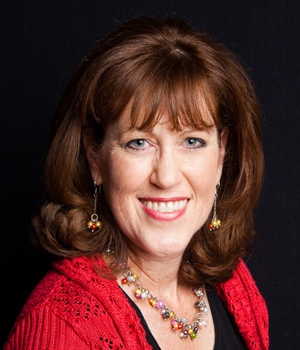 about the author
Jennifer Ahlstrom
Myeloma survivor, patient advocate, wife, mom of 6. Believer that patients can help accelerate a cure by weighing in and participating in clinical research. Founder of HealthTree Foundation (formerly Myeloma Crowd).
Thanks to our HealthTree Community for Multiple Myeloma Sponsors: