ASH 2019: A Multiple Myeloma Patient's Perspective
My purpose for attending the ASH conference was two-fold; first, to develop a clearer understanding of what the options can be for the next phase of treatment for my disease, which I will also be able to share with the patients my wife and I coach. Second, to meet fellow myeloma patients and Myeloma Coaches who share this experience with my wife and I.
I have always understood that to date there is no "silver bullet" to cure multiple myeloma. However, after listening to a few of the presentations I realized how quickly one can move from the optimistic mindset that my oncology team has helped me to develop, to the stark reality of "oh my gosh, is this what is going to happen to me?"
The most encouraging data shared was clearly the number of either FDA approved, FDA pending, or in-trial drugs currently available (close to 20, a remarkable and impressive statistic) which was reassuring for a patient like me who is in the third phase of treatment. I am reminded of the struggles my older brother had while on Pomalyst, the last drug available to him before he succumbed to this very same disease. He passed away in 2016 and since that time so many new drugs and treatment protocols have been approved, with very positive results.
So there are three important take-aways for me from this conference.
First and I believe maybe most important, is having a special life partner (wife, husband, significant other, family member) who is there to support you; pushing you when needed, and helping you as the patient to stay on an even keel through the highs and lows of the various cycles of health.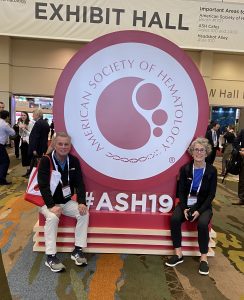 Second, with the number of new medical protocol possibilities on the horizon, it is critical for me to remain as healthy and active as I possibly can, so that when my inevitable relapse time comes, I will be considered a good candidate for the best possible next treatment.

Finally, meeting my fellow myeloma patient Coaches has been inspiring. They are all tenacious and it's clear that they all have developed the resiliency necessary to win the battle with this disease for as long as possible.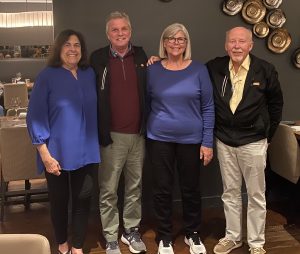 Thank you to our Myeloma Coach ASH 2019 sponsors: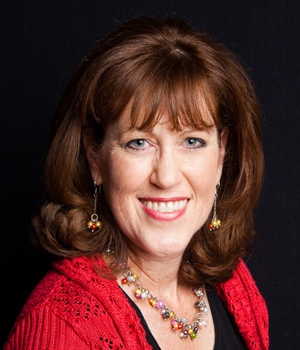 about the author
Jennifer Ahlstrom
Myeloma survivor, patient advocate, wife, mom of 6. Believer that patients can help accelerate a cure by weighing in and participating in clinical research. Founder of HealthTree Foundation (formerly Myeloma Crowd).
More on Life With Myeloma
Thanks to our HealthTree Community for Multiple Myeloma Sponsors: