ASH 2018: NCI to Focus on Big Data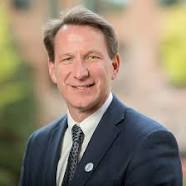 Dr. Sharpless, Director of the National Cancer Institute, spoke at today's ASH session. He was quick to point out what a great time it is to be a cancer Scientist/Doctor in the United States. "We are making progress that is faster and greater than ever," he stated.
There has been a decrease in overall cancer death rates from 1999-2015, including in multiple myeloma. There has also been sustained research allowing even more improvements in myeloma.
Dr. Sharpless went on to share the vision of the NCI, including the following four key focus areas:
Workforce Development

Basic Science

Big Data

Clinical Trials
For big data, he stated the importance of increasing data aggregation and interpretation to speed our work across the cancer enterprise.
Aggregating data is key in helping to coordinate and guide treatment, as well as to help discover therapeutic subsets.
Sadly, the cost of not aggregating data and sharing data for research will fall to the patient in possibly receiving treatment/care that is not research driven or up to date.
The National Cancer Institute has a goal to create large, linked multi-mobile data sets and put them in the cloud to be available to the research community that is safe and secure.
The NCI realizes that every successful treatment came about due to a successful clinical trial. The organization is planning to work to fully realize the power of clinical trials through innovative design, administration and analysis.
The Myeloma Crowd's recognition of the importance of data aggregation and participation of clinical trials led to the creation of the HealthTree tool.
Whether newly diagnosed or relapsed, HealthTree will show treatment options specific to each individual, as well as help patients find applicable clinical trials based on lab values and stage of disease. Go to healthtree.org to learn more and share your myeloma story to advance a cure.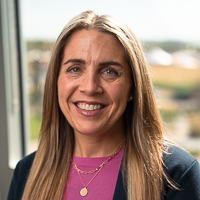 about the author
Rozalynn Hite
Rozalynn Hite is the HealthTree Coach Director and wife of myeloma patient Richard Hite. Rozalynn is an occupational therapist and mother of three beautiful children. She is passionate about providing support, education, and resources to help others live full and active lives.
Thanks to our HealthTree Community for Multiple Myeloma Sponsors: