ASH 2018: Determining Multiple Myeloma Risk and Survival Rates
A need exists to further stratify myeloma patients according to genetic and blood signatures in order to better predict patient survival rates, according to Dr. Dirk Hose (Hoe-zeh), from the University of Heidelberg, Germany, at the annual ASH meeting in San Diego on Sunday, December 2.
Hose led off six lectures on possible biological measurements to use genetic information to better classify treatment response and survival among patients who share the same molecular characteristics.
The Heidelberg study compared patients who had various kinds of induction therapy, but all shared an exposure to bortezomib (Velcade) at some point in their therapy. Future studies may stratify patients more specifically.
Hose noted the various national, study group, or institutional standards used to determine high and standard-risk patient classifications do not agree on a set of standards, making it more difficult to create a reliable and treatment-determining prognosis that doctors and patients can use.
Because myeloma is highly heterogenous—i.e., with very different features from person to person—it makes the homogeneous categories of standard- and high-risk confusing to patients and physicians alike.
In her talk on drug resistance in myeloma, Dr. Larissa Haertle, from the University of Würzburg, Germany, noted that more studies were looking at the role that specific genes contribute to drug resistance against protease inhibiters and iMiDs. Her remarks echoed those of Dr. Ceri Bygrave, from the University Hospital of Wales in Cardiff, on Saturday, December 1, who noted that early relapse can become an agreed-upon marker of high-risk disease.
Dr. Bygrave noted that the plasma cell "creates a lot of diseases" and noted that the ability to differentiate among genetic characteristics of patients is fertile ground for future research to inform practicing clinicians.
Dr. Benjamin Barwick of the Winship Cancer Institute at Emory University reported on a study that found a correlation between Igl translocations and resistance to iMiDs that led to poorer outcomes.
All agreed it was important to reassess individual genetic information after a treatment cycle since the overwhelming findings of research have confirmed that myeloma's genetic features change with each treatment cycle.
Dr. Hose's study found that a standard approach to risk assessment, even if it pointed to high-risk disease, would aid physicians to get the most effective treatments to patients more efficiently. This might also lessen potential drug resistance.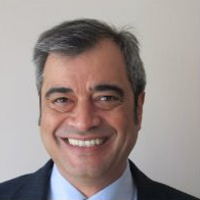 about the author
Greg Brozeit
Greg Brozeit has been with the HealthTree Foundation since 2015 when he began volunteering for the Myeloma Crowd. Prior to that he worked with Dr. Bart Barlogie and the International Myeloma Foundation, inaugurating many myeloma patient advocacy and education programs.
Thanks to our HealthTree Community for Multiple Myeloma Sponsors: