ASH 2017: Older Myeloma Patients and Clinical Trials
There were quite the number of papers presented at ASH that lamented worse treatment outcomes and clinical trial participation of African-Americans, Latinos and Seniors. In the months to come you will see an effort by Myeloma Crowd, using the novel HealthTree program, that aims to improve treatment outcomes in these three different patient populations. The FDA has sponsored a recent study that reports on the lower participation in clinical trials by seniors, especially the more-frail patients and those aged +75. This study makes this eye-popping observation about the projected growth of the senior component in hematologic malignancies :
'Further, from 2020 to 2030, cases of multiple myeloma that occur among older adults are expected to increase from 36% to 77%, leukemia from 33% to 69%, and non-Hodgkin lymphoma from 33% to 67%.'
Overall, researchers identified 44,144 patients enrolled in 210 clinical trials evaluating hematologic malignancies : 45% lymphoma trials, 24% in chronic myeloid leukemia trials; 22% in multiple myeloma trials; and 2% in acute myeloid leukemia or myelodysplastic syndrome trials. Overall, 61% of FDA trials for blood cancers from 2005 to 2015 included patients aged younger than 65 years, whereas 39% included patients aged 65 years or older. Additionally, more than 85% of the participants in ALL trials were aged younger than 65 years. Compared with the cancer population in the United States, clinical trials for lymphomas, CLL, CML and multiple myeloma enrolled a disproportionately higher percentage of patients aged younger than 65 years. Study author Kanapuru said:
"This analysis shows how important it is for us to actually do more subgroup analysis for patients in this age group. I am heartened by the conclusion that patients in the 65 to 74 age group are represented adequately, but we have to understand the patients on clinical trials are the healthier patients and may not represent those 65- to 74-year-olds in the real world.
It is important that more patients of currently under-represented patient groups are enrolled in clinical trials so that the trial groups represent the actual patient population and not just those patients who are in better physical condition. All of us want therapeutic drug regimens, drug doses and administration regimens, that are optimal for our specific situation.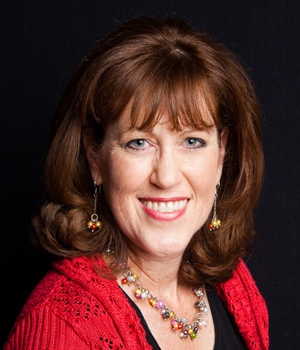 about the author
Jennifer Ahlstrom
Myeloma survivor, patient advocate, wife, mom of 6. Believer that patients can help accelerate a cure by weighing in and participating in clinical research. Founder of HealthTree Foundation (formerly Myeloma Crowd).
More on Life With Myeloma
Thanks to our HealthTree Community for Multiple Myeloma Sponsors: