ASH 2017: Deep and Durable Responses in Patients with Relapsed/Refractory Multiple Myeloma Treated with Monotherapy GSK2857916
Two weeks ago, Greg Brozeit reported on the Myeloma Crowd site that FDA had granted breakthrough therapy designation to the investigational drug GSK2857916 to the drug firm GlaxoSmithKline (GSK) currently being studied in relapsed/refractory multiple myeloma, as well as in some lymphoma patients. This drug has a unique mechanism of action as it combines an Immunoglobulin G1 anti-BCMA antibody with a 'disrupting agent'. BCMA (B-Cell Maturation Antigen) is something that you will be reading and hearing more about in the future as several drug candidates being studied in myeloma use different properties of BCMA. BCMA, in short, is:
"a cell surface receptor in the TNF (Tumor Necrosis Factor) superfamily with expression restricted to B lineage cells at later stages of differentiation, which is required for the survival of long lived plasma cells. BCMA is also expressed on MM cells."
GSK2857916 first latches onto the BCMA receptor of the plasma cells and the disrupting agent then enters the cell and causes cell death. This novel drug is currently being studied as a stand-alone treatment (i.e., not in combination with other drugs) in heavily pre-treated patients. Results of the Phase I clinical trials will be reported at ASH in a paper/presentation by Suzanne Trudel et al. To be more specific, GSK2857916 has been tested in Phase I clinical trials in patients who have failed therapies including proteasome inhibitors, IMiDs, STC's and even daratumumab (Darzalex). Early results are quite encouraging :
"GSK2857916 monotherapy demonstrated encouraging single agent activity with an ORR of 60%, and deep (51% ≥VGPR) and durable responses in heavily pre-treated relapsed/refractory MM patients who have limited treatment options. The target and therapeutic mechanisms of action differentiate GSK2857916 from currently approved drugs in MM. Results show a manageable safety profile, with thrombocytopenia/platelet count decreased and low grade corneal events being the most frequently reported AEs [adverse events] and most frequent reason for dose modifications." [Emphasis added] "Fifty-seven percent received ≥5 prior lines of therapy (range 1- >10). All patients received and 97% were refractory to PI (proteasome inhibitors), all received and 91% were refractory to IMiDs, 40% received and 37% were refractory to daratumumab, and 89% were double-refractory to PI and IMiDs." "GSK2857916 is dosed once every 3 weeks as a 1-hr intravenous infusion, without required prophylaxis for infusion-related reactions (IRR). All pts received steroid eye drops for 4 days with each infusion to mitigate corneal events. Corneal events (most frequent ≥20%: vision blurred, dry eye, photophobia) were mostly Grade (Gr) 1/2 and were reversible. "Median number of infusions was 5 (range 1-13) and 54% of pts received ≥5 infusions."
The Company will still be required to complete Phase II/III studies, but with 'breakthrough therapy' designation, FDA is clearly dialed into this potentially very important addition to the myeloma treatment options, especially for those patients who are running out of options. Patients who are interested in being part of the next round of studies may wish to check the Spark Cures website (sparkcures.com) or the US Government master site for clinical trials (clinicaltrials.gov) for details about locations and inclusion/exclusion criteria. Keep those fingers crossed that this drug will happen.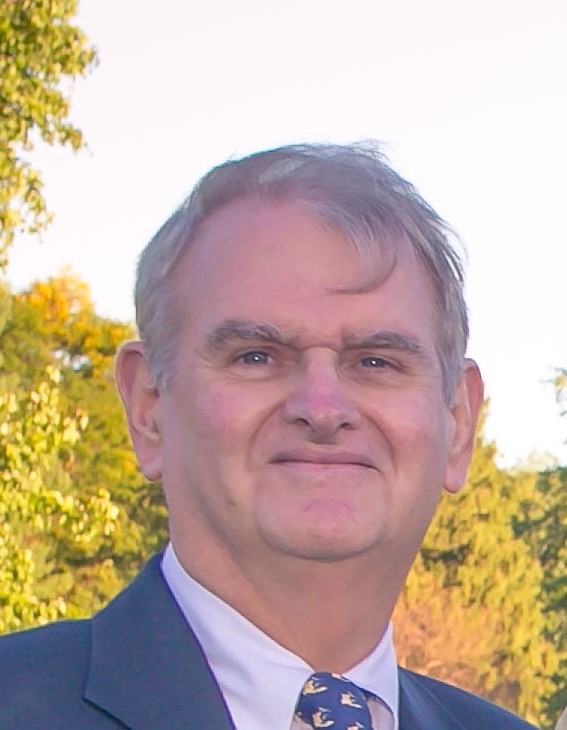 about the author
Paul Kleutghen
I am a patient diagnosed in 2014 with primary plasma cell leukemia (pPCL), a rare and aggressive variant of multiple myeloma and have been very fortunate to find successful treatment at the division of Cellular Therapy at the Duke University Cancer Institute. My wife, Vicki, and I have two adult children and two grandsons who are the 'lights of our lives'. Successful treatment has allowed Vicki and I to do what we love best : traveling the world, albeit it with some extra precautions to keep infections away. My career in the pharmaceutical industry has given me insights that I am currently putting to use as an advocate to lower drug pricing, especially prices for anti-cancer drugs. I am a firm believer that staying mentally active, physically fit, compliant to our treatment regimen and taking an active interest in our disease are keys to successful treatment outcomes.
Thanks to our HealthTree Community for Multiple Myeloma Sponsors: