ASH 2016: Predicting Myeloma Outcomes Using Imaging Testing
Can imaging tests like x-rays, MRIs, and PET-CT scans help predict how your myeloma will behave? Experts at one of the first sessions of the 2016 American Society of Hematology meeting say that some tools are better than others at predicting myeloma outcomes. Because myeloma has to do extensive bone damage before it can be seen on a traditional x-ray, experts agreed that this tool is no longer useful. While an x-ray may be taken at the beginning of the diagnosis, it is not at all helpful to detect how the disease responded to treatment. One panel expert, Dr. Amrita Y. Krishnan, MD of the City of Hope went so far as to say that x-rays are completely useless at helping doctors manage the disease. MRIs, however, can do a more thorough job when used at diagnosis. According to Dr. Keith Stewart of the Mayo Clinic in Scottsdale, MRIs can detect myeloma focal lesions in 94% of myeloma patients. But while MRIs are a key tool at diagnosis and for monitoring, they are not the best tool to predict how long patients will survive. The most predictive tool is the PET-CT scan. Dr. Stewart cited study by the IFM French group that showed that results from the PET-CT scan could actually predict outcomes. In the study, patients received a PET-CT after 3 cycles of Revlimid, Velcade and dexamethasone. Patients who had 8 months of treatment and saw their lesions normalize on the PET-CT had better overall survival than patients whose lesions did not normalize in the same period of time. Another paper presented at ASH 2016 shows that a high intensity of FDG uptake (the glucose used in the PET-CT scan) in focal lesions was associated with more aggressive disease and shorter overall survival. Although researchers did not understand why some lesions had high-intensity uptake while others did not, they hypothesized that some of the "hot" spots could mean that myeloma sub-clones were evolving to become more active. Ask your myeloma doctor about your imaging results and don't be afraid to make an appointment with your radiologist to discuss your tests. The more informed we are, the better care we will receive.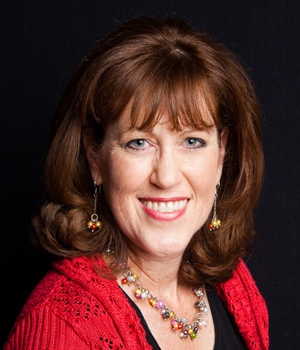 about the author
Jennifer Ahlstrom
Myeloma survivor, patient advocate, wife, mom of 6. Believer that patients can help accelerate a cure by weighing in and participating in clinical research. Founder of HealthTree Foundation (formerly Myeloma Crowd).
Thanks to our HealthTree Community for Multiple Myeloma Sponsors: