ASH 2016: Minimal Residual Disease in Relapsed or Refractory Myeloma
BY GARY PETERSEN Two recent clinical trials were performed on relapsed or refractory myeloma patients that showed solid progress. In the POLLUX trial, investigators compared daratumumab/Revlimid/dex to Revlimid/dex alone. In the CASTOR trial, the combination compared daratumumab, Velcade and dex to Velcade/dex alone. Adding daratumumab to both of these regimens improved progression free survival and overall response rate (POLLUX: 93% and CASTOR: 63%). But in order to drive deep clinical responses beyond the traditional complete response (CR), investigators looked deeper at minimal residual disease using next generation sequencing. Investigators used three levels of minimal residual disease (MRD) testing:
Level 1: 1 cancer cell per 10,000
Level 2: 1 cancer cell per 100,000
Level 3: 1 cancer cell per 1,000,000
Regardless of the drug combination used in both studies, daratumumab gave patients greater than a 3x increase in MRD negative rate. Importantly, since patients who achieved MRD negative status demonstrated low progression free survival rates, the deep clinical responses induced by daratumumab may lead to improved survival. It's clear that with this study, more work needs to be done to change the "standard of care." What this study also highlights is how important MRD testing is in assessing disease state compared to the typical "complete response" assessments. We believe that as newer treatments are brought to earlier settings before myeloma has become more complicated and drug-resistant, patient outcomes will ever continue to improve. And minimal residual disease testing will help track these improvements.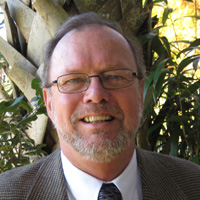 about the author
Gary Petersen
Gary is a myeloma survivor and patient advocate. His work centers around helping patients live longer by helping them to find facilities who are beating the average survival statistics. You can find Gary's site at www.myelomasurvival.com and follow him on Twitter at @grpetersen1
Thanks to our HealthTree Community for Multiple Myeloma Sponsors: