ASH 2016: Marrow Infiltrating Lymphocytes (MILs) as Myeloma Immunotherapy
Immunotherapy was a hot topic at the recent American Society of Hematology meeting and represents a family of approaches. You may have heard about vaccines, CAR T Cells and checkpoint inhibitors. One additional approach is called marrow infiltrating lymphocytes (MILs). Dr. Ivan Borrello presented two sessions at ASH about these MILs and his work in myeloma vaccines. Dr. Borrello chose the MILs approach because it was more tumor-specific to an individual patient. While some T cell therapy uses white blood cells from the blood, this approach uses cells found in the bone marrow because they are more indicative of the patient's individual disease. The bone marrow cells are tumor-specific and "are enriched fro central memory T cells that make them a more suitable source of cells for adoptive T cell approaches." In a pre-ASH interview with Oncology Therapy Network, Dr. Borrello describes why the bone marrow cells are different than T cells taken out through the blood.
Our approach, however, has been slightly different. To date, we have focused on nongene modifying T cells and a different compartment of T cells. Our work has focused on the development of MILs which stands for "marrow-infiltrating lymphocytes." The concept is that the bone marrow, in addition to being the site of the tumor is also a very unique immune site where it is a reservoir of memory antigen experienced T cells and it is also a site, as in the case of hematological malignancies, and specifically in myeloma it is the site of the disease, so we have shown that when we take MILs out and compare them to peripheral blood lymphocytes or PBLs, that these T cells have a higher percentage of memory phenotype and are also significantly more tumor specific than are PBLs. So, what we have done so far are several clinical trials including one that has previously been reported, showing that in the context of a transplant, we were able to obtain, activate, and infuse these cells in all patients with a direct correlation between the extent of the tumor specificity of these MILs to the myeloma that correlated directly with a clinical response to the myeloma itself.
Dr. Borrello is currently using the MILs in a trial for high-risk patients. The trial includes autologous stem cell transplant with or without the MILs. He is also using the MILs following a donor (allo) transplant that gives an anti-tumor effect while eliminating graft vs. host disease. According to Dr. Borrello, one of the major advantages of the MILs immunotherapy approach is that the toxicity profile is very, very low. He says:
"I think one could theoretically envision using this also in the context of earlier, upfront treatment or even in the non-transplant setting, and even in the elderly patients considering the favorable toxicity profile we are currently seeing with this therapy."
The Myeloma Crowd Research Initiative is funding Dr. Borrello's MILs research as one of the two programs that were selected.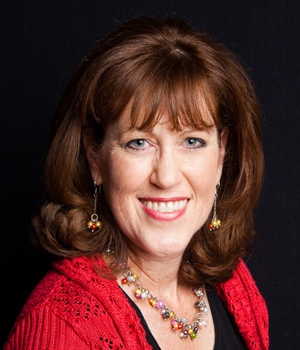 about the author
Jennifer Ahlstrom
Myeloma survivor, patient advocate, wife, mom of 6. Believer that patients can help accelerate a cure by weighing in and participating in clinical research. Founder of HealthTree Foundation (formerly Myeloma Crowd).
Thanks to our HealthTree Community for Multiple Myeloma Sponsors: