ASH 2016: Kicking It Off With CAR T-Cells
BY GREG BROZEIT
If it's the first Saturday of December, it must be the beginning of the annual American Society of Hematology (ASH) meeting. ASH also has it's equivalent of pre-season, the Friday Satellite Symposia, the day before its official opening, but in this case, it means something. Twenty-three sessions of two-to-three hours cover virtually every major topic in hematology—lymphomas and leukemias, sickle-cell, biology and, of course, myeloma—to frame major topics and highlight certain upcoming sessions of the four day ASH meeting.
Dr. Stephen Forman from the City of Hope moderated "The Emergence of CAR-T Cell Therapy for Hematologic Malignancies: Moving from Bench to Bedside." The participants in the discussion represented the National Cancer Institute, Memorial Sloan-Kettering, and the Hutch in Seattle. While clinical trials are showing limited success among some patients with lymphomas and leukemias, myeloma CAR-T Cell research is slowly moving toward a time of more clinical trials. A major issue to solve before trials can proceed is the presence of some neurotoxicity many patients experience. Virtually every researcher agreed with Dr. Faith Davies of the University of Arkansas, who spoke at the morning MMRF-sponsored session, that a "cocktail" approach, similar to today's combining drugs, will likely be repeated if and when CAR-T research goes to the clinic. This will require multiple CAR-T therapies trained to identify differing targets that cause myeloma.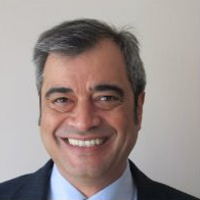 about the author
Greg Brozeit
Greg Brozeit has been with the HealthTree Foundation since 2015 when he began volunteering for the Myeloma Crowd. Prior to that he worked with Dr. Bart Barlogie and the International Myeloma Foundation, inaugurating many myeloma patient advocacy and education programs.
Thanks to our HealthTree Community for Multiple Myeloma Sponsors: