ASH 2016: How to Treat High Risk Myeloma
BY ERIC HANSEN AND JENNY AHLSTROM One of the most heavily-attended sessions at ASH so far was the presentation on how high-risk patients' disease should be managed. Angela Dispenzieri, MD of the Mayo Clinic presented the session where she summarized best practices:
Risk Assessment
First, assess the risk factors based on the condition of the patient (fitness, other diseases); genetics (translocations and deletions); and other factors such as abnormal free light chains or non-response to therapy.
For Transplant Eligible High-Risk Patients
If eligible for transplant, Dr. Dispensieri shared several studies that show best outcomes for high-risk patients. The recurring theme was that Velcade before and after transplant was key. She commented that:
Superior results for high risk patients came from the Total Therapy 3 reigmen using induction therapy of VDT-PACE, tandem transplants, followed by Velcade/thalidomide/Dex (VDT) consolidation and Velcade maintenance.
For patients with del17 or 4;14, tandem transplants were better than a single transplant, according to data from Dr. Michele Cavo (abstract 991).
Patients with del17 or the 4;14 translocation did much better on the Velcade/Thalidomide/dex combo than the Thalidomide/dex combo.
Velcade maintenance in high-risk patients is better than immunomodulator maintenance (like thalidomide or lenalidomide) (MRC9 study)
Long-term Velcade maintenance was better for del17p but not 4;14 translocation patients (HOVON-65/GMMC-HD4 study)
High Risk patients should consider clinical trials
The benefits of allo transplant for high-risk patients are not known
For Transplant Ineligible Patients
If the patient is ineligible for transplant then the recommendation she suggested:
Velcade combinations are best for both inductions and maintenance
Velcade/melphalan/pomalidomide (VMP) is better than Velcade/Thalidomide/pomalidomide (VTP)
And VMP had the most data while Velcade/Revlimid/dex was interesting but not yet confirmed
Kidney Recovery
Triplet combinations including Velcade helped with renal recovery when compared to doublets
Renal recovery could happen quickly (23 days on average)
These approaches were based on trials and evidence from clinical practices. So while we wait impatiently for the cure to break through, physicians can tap into this knowledge knowing they don't have cast about for something that may not be optimum.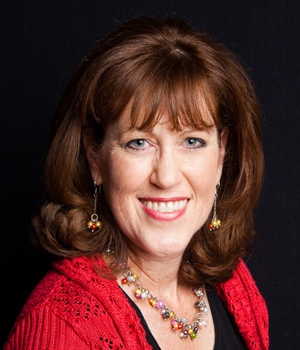 about the author
Jennifer Ahlstrom
Myeloma survivor, patient advocate, wife, mom of 6. Believer that patients can help accelerate a cure by weighing in and participating in clinical research. Founder of HealthTree Foundation (formerly Myeloma Crowd).
Thanks to our HealthTree Community for Multiple Myeloma Sponsors: