Original video found on "60 Minutes"
The CBS News program "60 Minutes" highlighted artificial intelligence and how it is affecting the cancer community. John Kelly, the head of research at IBM, commented:
"In the past few years, artificial intelligence - or A.I. - has taken a big leap, making important strides in areas like medicine and military technology."
Kelly has played a critical role in that big "leap", as he was the creator of Watson; a computing system that has taken over the artificial world.
"Watson's intelligence has no inherent intelligence as it starts. It's essentially a child. But as it's given data and given outcomes, it learns, which is dramatically different than all computing systems in the past, which really learned nothing. And as it interacts with humans, it gets even smarter. And it never forgets."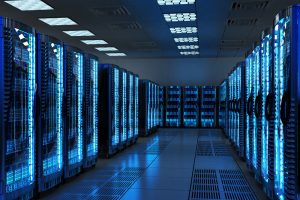 Many know Watson from Jeopardy, when the world witnessed a computing system play smarter than humans. Five years since this incident, Watson has taken major steps from Jeopardy to now helping with cancer research.
"IBM has enlisted 20 top-cancer institutes to tutor Watson in genomics and oncology. One of the places Watson is currently doing its residency is at the University of North Carolina at Chapel Hill. Dr. Ned Sharpless runs the cancer center here."
At the University of North Carolina, Dr. Ned Sharpless adapted Watson into his medical practice. Dr. Sharpless emphasized that cancer is a "tough business because there are many false prophets and promises." He was skeptical at first because he didn't understand what it could do. But in just one week, Watson exceeded their expectations.
"In about a week, Watson learned how to read medical literature. It wasn't hard... and then Watson read 25 million papers in about another week. And then, it also scanned the web for clinical trials open at other centers. And all of the sudden, we had this complete list that was, sort of, everything one needed to know."
By that point, it was time to introduce Watson to real-world patients. They began with 1000 of their own patients, and "in 99 percent of the [patient] cases, Watson found the same [treatment] the humans recommended. That was encouraging." But then Watson proved that it could do so much more. The doctors found that in 30 percent of the patients Watson found something new. Meaning, Watson identified a treatment in 300-plus people that a well-meaning, hard-working group of physicians hadn't found. The "60 Minutes" interviewer Charlie Rose asked "How?" Dr. Sharpless goes on to explain that "maybe the [clinical] trial had opened two weeks earlier, a paper had come out in some journal no one had seen -- a new therapy had become approved." It could be anything, and the physicians were not aware of it. Pam, a patient who experienced Watson firsthand, explained how it has blessed her life. "Watson [had] flagged a genetic mutation in [her] tumor that her doctors initially overlooked. It enabled them to put a new treatment option on the table." Due to Watson's efforts, Pam feels that it "extended her life." She said:
"I don't know how much time I've got. So by using this Watson, it's maybe saved me some time that I won't -- wouldn't have had otherwise."
Unfortunately, Pam passed away a few months after having caught a serious infection and never had the chance to use the treatment Watson recommended. But after seeing the effectiveness of Watson in his work, Dr. Sharpless and his team have now used Watson with more than 2,000 patients and they are convinced doctors couldn't do the job alone. Dr. Sharpless has started using Watson as part of UNC's standard of care so "it can help patients earlier than it reached Pam. " When asked what he would call Watson, Dr. Sharpless said:
"It feels like to me like [it's] a very comprehensive tool. But, you know, imagine doing clinical oncology up in the mountains of western North Carolina by yourself, in a one-physician or two-physician practice, and 8,000 papers get written a day. And you want to try and provide the best, most cutting-edge, modern care for your patients possible. I think Watson will seem to these people like a lifesaver."
Artificial Intelligence may be the future of cancer research. In a short amount of time, it has mastered medical terminology, downloaded every clinical trial possible, and produced accurate and improved treatments for real patients. In five short years, it has proved itself to the cancer community. Where will A.I. lead us to five years from today?