An Understanding "Thank You" to Both Myeloma Caregivers and Receivers
BY JIM OMEL, MD Caregivers are the quiet strength and support behind most myeloma patients. In a recent Myeloma Beacon article ("Myeloma in Paradise: How Much Caregiving Is Too Much") Tom Shell explained caregiving and the great amount of love and concern required to care for his 76 year old father with multiple sclerosis and two cancers. Tom's mother has provided this monumental care, and Tom eloquently explains the great burden which total caregiving has been for his mother. I would strongly recommend that all caregivers and care receivers read Tom's fine essay. I have good understanding for what Tom has written, and have myeloma just as he does. Just like him I also have a family member with "very late-stage multiple sclerosis". The MS patient is not a parent as in Tom's case however. The MS patient is my wife of 49+ years. Our children say that we have "the multiples". What people call "Caregiving" is actually a wide spectrum of activity. It can involve gently handling the temperamental mood changes caused by devil Dex in your loved one. Caregivers must learn the nuances of clinical trials and counsel their loved one about consenting or not. Caregiving definitely includes scheduling appointments and getting loved ones to those appointments. Caregivers listen closely and document doctor comments during clinic visits, often hearing and remembering things which patients miss. Caregiving encompasses provision for a loved one's physical and emotional needs, just as Tom explained when discussing how his mother tirelessly and selflessly cares for his totally dependent father. I will explain the care which my wife requires. Total caregiving is hard, physically demanding work. Imagine being responsible for every single physical facet of another person's life: dressing, moving, eating, hygiene, defecation, urination, bathing. Imagine being laid in a position in bed and powerless to change that position on your own. No turning. No hip or knee or ankle flexion or extension all night long. Imagine being unable to move a single toe day or night. Ever! It makes my battles with myeloma seem pretty trivial. As difficult as caregiving can be physically, it is even more challenging emotionally. In dealing with the ravages of progressive MS, you must watch someone you love slowly die day after day. A skill or task which could be done last year or last month can no longer be accomplished. My wife's most recent loss, a horrible calamitous loss, is reliable use of her hands. On her worst days (extra hot days, or extra cold days), I must feed most of her bites of food. Imagine your dexterity if you were trying to use both of your feet to hold a fork, put food on it, and put the food somewhere easily reachable by your feet. Imagine sitting and watching such a struggle. At breakfast I often preload a fork with a piece of banana. I watch her fumble the fork close to her face using both hands. I watch the banana hit her nose. I gently give her the bite myself, wipe her face, and silently cry inside. We say nothing. I then give her a bite of roll and hold her cup for a sip of coffee. We move on. I am not at all complaining, but explaining how difficult, how humiliating, it can be to live life as a care RECEIVER. Of our two devastating "multiples", I'd much rather have myeloma, even while providing care with a kyphotic deformed back caused by my cancer! Quite shortly after my autologous transplant my wife and I attended a nursing graduation ceremony for our daughter. Both of us were carefully wheeled into the room in our wheelchairs. It felt so odd to be a care receiver. I should be behind her wheelchair, not sitting beside it. Which hat was the most difficult to wear, caregiver or care receiver? At that point it was a toss-up. While enjoying my current long remission however, the answer is very obvious. Her life is much harder than mine. My physical tasks and emotional strain are great. Her helplessness and needs are immeasurably worse. My incurable multiple is not as devastating as her incurable multiple. Caregiving should be recognized as a payable service by insurance and government health authorities because caregivers save the health care system countless dollars of nursing home costs (it isn't). If caregivers do not receive direct payments for their millions of dollars of unpaid care (and they don't), at the very least their efforts should be recognized by the IRS as a medical deduction (it isn't). This short piece is an acknowledgment and thank you to both caregivers, whose job can be very difficult, and also to care receivers, whose job can be even harder.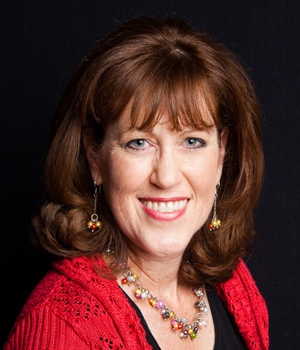 about the author
Jennifer Ahlstrom
Myeloma survivor, patient advocate, wife, mom of 6. Believer that patients can help accelerate a cure by weighing in and participating in clinical research. Founder of HealthTree Foundation (formerly Myeloma Crowd).
More on Life With Myeloma
Thanks to our HealthTree Community for Multiple Myeloma Sponsors: