An Interview With Cathy Sharpe: My Allo Stem Cell Transplant (Yes, I'd do it again!)
BY LIZZY SMITH Not long ago, there was a discussion in a Facebook group about allo stem cell transplants (allo uses a donor's stem cells; auto uses a patient's own stem cells). Allo transplants are riskier, as there can be graft versus host issues. Some in the Facebook discussion said they would never consider doing an allo transplant and, yet, others said they would. (For me, I would absolutely do it if I must. When I was diagnosed, my treating oncologist said that because of my age, the nature of my myeloma, and my overall health, the option must be considered, that the risk of death was very small for someone like me [and, yes, it matters where you get a transplant-- do your homework and pick a top hospital!], and it was potentially curative.) And that's where I "met" Cathy Sharpe, who speaks about allo transplants with authority because she did one herself. I had lots of questions about her experience, which she graciously answered and she said I could share with all of you. My Auto Transplant by Cathy Sharpe
I was first diagnosed in February 2002 with active multiple myeloma. Looking back, there were signs of myeloma all the way back to 1998, so I was probably smoldering for quite some time. Along the way, I saw many doctors about my health concerns but it took awhile before we found it. Severe pain led to my official diagnosis. My initial reaction was disbelief! I was crushed!
My initial protocol was to be admitted five days a month for five months, then I began my auto stem cell transplant. I handled my treatments well and did my best to cover up side effects because I had teenage children at home and I didn't want to alarm them. Physically, I did ok. I achieved remission but it came back 16 months later.
My doctors began testing my siblings in preparation of an allo stem cell transplant. Luckily, my brother proved to be a perfect match! I really didn't want to do this, but knew I was running out of options. My doctors told me that my myeloma and response to treatment was quite serious and I could die. They said the graft versus host disease (GVHD) would be the thing to watch. They didn't really say what percent chance I had of dying. But since I knew I would die without it, I moved forward. I was afraid because my chances of not making it were very real.
My first auto stem cell transplant wasn't very bad when compared to the second. It was done as an outpatient, with just one night stay in the hospital. I didn't have many complications, just a sore throat and mouth, and diarrhea. My second transplant was really bad. I developed c diff and I needed blood products. I spiked a high fever and was in the hospital for about three weeks.
The auto transplant was initially worse in the first few weeks, but the allo transplant, at least for me, the side effects were worse as the weeks pressed on. Then I reached a point where I turned a corner and started feeling better, which was probably four to five months out.
I had a moderate GVHD, which was treated with anti rejection drugs and steroids.
About two and a half years after my allo transplant, the tumors started coming back. I was started on chemo again so I am no longer currently in remission.
These days, I'm doing quite well. I don't work. I retired from my job as a nurse about 20 years ago because of health problems. I stay busy with my many health problems and being sick. I am mostly independent-- I drive myself to all my appointments and run errands and do my own housekeeping. I have three grown children and six grandkids who I love spending time with. I also love to travel, garden, knit and sew. My biggest challenge is my mobility but I'm doing better. I broke my femur twice in the last two years, which were repaired with titanium. I also have titanium in my spine. But I have a pretty normal life and am on maintenance therapy. I've had many radiation treatments, surgeries and chemo. I'm not sure if the allo transplant helped me overall or not but I do think I made the right choice. It gave me another few years of health and it wasn't too bad to go through. It is part of my myeloma journey and I've done all I can do to survive.
I would recommend an allo to a patient who was running out of other options. Yes, the severity of GVHD can be fatal so the risks are real. I know people who didn't make it and others who were very sick.
When it comes to considering an allo transplant, never say never-- it can save your life! Or at least buy you some more time until more treatments become available.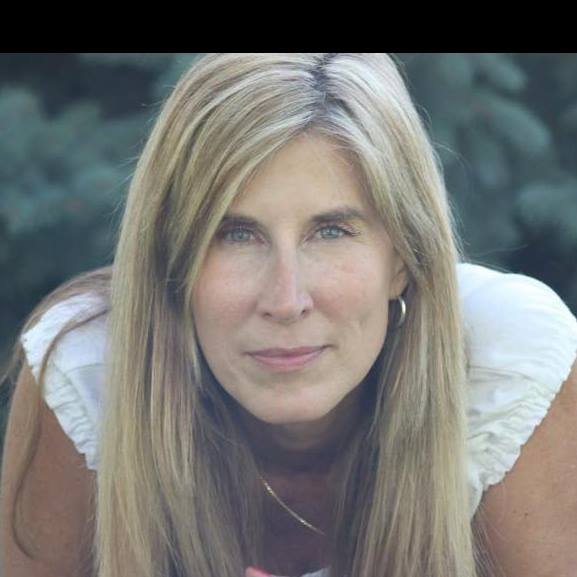 about the author
Lizzy Smith
Lizzy Smith was diagnosed with myeloma in 2012 at age 44. Within days, she left her job, ended her marriage, moved, and entered treatment. "To the extent I'm able, I want to prove that despite life's biggest challenges, it is possible to survive and come out stronger than ever," she says.
More on Life With Myeloma
Thanks to our HealthTree Community for Multiple Myeloma Sponsors: