Americans Support Medical Research Investment
BY GREG BROZEIT A recent poll commissioned by Research!America confirms what advocates have long known: vast, bipartisan majorities of Americans support public investment in medical research. When respondents were asked if their "health has been improved thanks to research over the course of your lifetime," 74% strongly or somewhat agreed. Moreover, 90% find it persuasive that health promotion and disease prevention research lowers health care coast—fully 62% of them think they are very persuasive. Seventy-eight percent agree that federal spending for medical research has a great deal of or some value. An overwhelming 89% feel that policy makers should listen to and be guided by the medical communities in making decisions. This week's emergency appeal for $1.8 billion in emergency funds for Zika virus research that is supported by experts at the National Institutes of Health and the Centers for Disease Control underscores the fact that there is little if any political risk for Congress to approve the request. Americans also overwhelmingly believe that medical research has economic benefits that include more jobs and better technologies. The 89% who think research is very or somewhat important to the economy have correspondingly strong bipartisan support—94% of Democrats, 89% of Republicans, and 82% of Independents. On the other hand, only 41% think that the medical care they receive takes advantage of "the best and most recent research available." One of the few negative findings, which may be linked to more than a decade in reduced federal support for medical research, is that only 43% of those polled believe the United States will be a global leader in health care in 2020. Those who oppose medical research or dismiss its value are a very small minority. Only 7% feel it is not too or not at all important. Unfortunately, when it comes to elected officials actually listening to their constituents to support significant increases for medical research, the old cliché about the weather comes to mind: They all talk about it, but don't do anything about it. But unlike the weather, they really can do something about it. The findings of the Research!America survey, which interviewed 1,001 adults and had sampling error of +/- 3.2%, should give advocates more ammunition as they try to convince Congress and other policy makers that investing in medical research is a win-win proposition. It is good policy and good politics.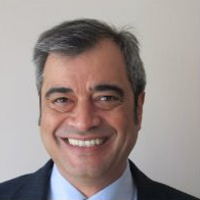 about the author
Greg Brozeit
Greg Brozeit has been with the HealthTree Foundation since 2015 when he began volunteering for the Myeloma Crowd. Prior to that he worked with Dr. Bart Barlogie and the International Myeloma Foundation, inaugurating many myeloma patient advocacy and education programs.
More on Life With Myeloma
Thanks to our HealthTree Community for Multiple Myeloma Sponsors: