American Society of Hematology Data Sharing Initiative Featured at National Cancer Moonshot Summit
The American Society of Hematology (ASH), the world's largest professional organization dedicated to the causes and treatments of blood disorders, joined Vice President Joe Biden's National Cancer Moonshot Summit, a day-long conference intended to jumpstart the Administration's effort to double the pace of cancer research. ASH is helping to lead the charge to address one of the core goals of the initiative, encouraging cancer researchers to share data, with the goal of establishing a robust infrastructure of shared multiple myeloma data that will inform better understanding and treatment of this cancer and serve as a model for others.
"ASH is honored to bring to the table the collective experience and knowledge of over 16,000 hematologists in nearly 100 countries as we make unprecedented advancements in cancer research over the next five years," said ASH President Charles S. Abrams, MD, of the University of Pennsylvania in Philadelphia. "We are incredibly proud that the vice president has asked ASH to help participate in this important effort."
ASH will join several oncology experts from professional, clinical, and research organizations today at Howard University in Washington, D.C. This meeting is aimed at creating action and fostering collaborations around the goals of the National Cancer Moonshot, an initiative that proposes to increase the amount and impact of cancer research both nationally and around the globe by compressing 10 years' worth of work into the next five. The Cancer Moonshot Summit marks the first time that stakeholders representing all types of cancers will convene under one national charge. A major crux of this endeavor is the shared data initiative, which promotes pooling genomic and clinical data between researchers to improve our understanding of cancer and our ability to improve patient outcomes.
To support the Moonshot's prioritization of data sharing, ASH recently invited multiple myeloma experts from the Multiple Myeloma Research Foundation, the Mayo Clinic, the Dana-Farber Cancer Institute, the University of Arkansas Myeloma Institute, and international partners in the United Kingdom, Spain, France, Germany, and the Netherlands to take the first step toward designing a robust data sharing infrastructure that will enable basic scientists, clinical researchers, and clinicians to more efficiently interpret and integrate genomic information that can be translated into clinical care. Approximately 30,000 new cases of myeloma, a cancer of the white blood cells, are diagnosed each year1, and the disease claims the lives of over 50 percent of those diagnosed within five years.
Representing ASH in today's meeting is the Society's president-elect, Kenneth C. Anderson, MD, of the Dana-Farber Cancer Institute in Boston. Dr. Anderson, an expert in the diagnosis and treatment of multiple myeloma, is leading ASH's multiple myeloma data sharing effort.
"By freeing the knowledge that is trapped in the databanks of individual research teams, universities, countries, and continents, we will gain a deeper understanding of the ways that specific diseases respond to minute genetic variances," said Dr. Anderson. "Through collaboration, cancer researchers can come together across specialties and really get a grasp of what truly works, how it works, and when we can best utilize existing and experimental treatments to conquer cancer in untold numbers of patients."
In designing a process for sharing research and treatment data from domestic and international myeloma research centers, ASH seeks to create a model that can be used by oncologists of every specialty to collaborate and share data to make great progress in defeating cancer.
"ASH is not only creating an infrastructure for sharing data on the treatment, care, and cure for myeloma," said Dr. Anderson, "we are establishing a model for basic scientists, clinical researchers, and clinicians from around the world to join together and work toward improved patient outcomes with more potent, selective, and well-tolerated therapies."
The American Society of Hematology (ASH) (www.hematology.org) is the world's largest professional society of hematologists dedicated to furthering the understanding, diagnosis, treatment, and prevention of disorders affecting the blood. For more than 50 years, the Society has led the development of hematology as a discipline by promoting research, patient care, education, training, and advocacy in hematology. The official journal of ASH is Blood (www.bloodjournal.org), the most cited peer-reviewed publication in the field, which is available weekly in print and online.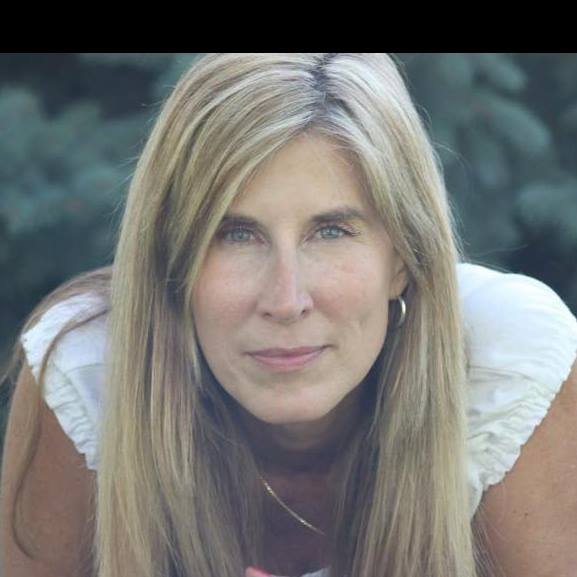 about the author
Lizzy Smith
Lizzy Smith was diagnosed with myeloma in 2012 at age 44. Within days, she left her job, ended her marriage, moved, and entered treatment. "To the extent I'm able, I want to prove that despite life's biggest challenges, it is possible to survive and come out stronger than ever," she says.
Thanks to our HealthTree Community for Multiple Myeloma Sponsors: