American Society of Hematology (ASH) Annual Meeting Begins Soon. Get Details Here!
The American Society of Hematology's (ASH) Annual Meeting begins Saturday, December 3-6, 2016 in San Diego CA. And the Myeloma Crowd will be there to bring you the details of what we're learning about myeloma at all the great meetings and breakout sessions we attend. Make sure to check our site each day for a summary of the day's events. Also, follow us on Twitter (@myelomacrowd) for real-time updates. About the ASH 2014 meeting ASH will host more than 20,000 attendees from around the world for its 58th annual meeting, featuring breakthrough research and the latest patient care advances in hematology December 6-9 at the San Diego Convention Center. This ASH meeting is the premier annual event for physicians and scientists in hematology. The 2014 ASH Annual Meeting featured nearly 5,000 (4,871) scientific abstract presentations representing the entire hematology research continuum – from critical basic laboratory work to late-stage clinical trials. Six of the top-scoring abstracts were highlighted during the Plenary Scientific Session on Sunday; the Late-Breaking Abstracts Session on Tuesday will showcase six studies with novel, late-breaking data of high impact. To complement the meeting's hallmark oral and poster presentations, two "Featured Topic Discussion" sessions will be offered featuring expert analysis of several abstract presentations in the timely areas of hemostasis and thrombosis and "checkpoint blockade" therapies. In addition to its highly anticipated abstract presentations, the 2014 ASH Annual Meeting program includes notable sessions on the promise and optimal use of new drugs entering the marketplace. A special session on newly approved drugs, moderated by ASH Clinical News Editor-in-Chief Mikkael Sekeres, MD, will feature analysis from experts with significant clinical experience using these new therapies. This year's Special Symposium on Quality, titled "The Rising Cost of Medical Care: Understand the Problem and Exploring Solutions," will address how the financial burden of cancer drugs in particular can negatively affect patient treatment adherence and quality of life. Other signature annual meeting offerings include the Education and Scientific Programs; a host of lectures, seminars, and special symposia; and presentations of the Society's honorific and mentor awards:
The Education Program will offer 28 sessions on important areas of clinical progress, including care for lymphoma patients with poor prognoses, recent advances in care for bone marrow failure syndromes, and a debate over the best care for newly diagnosed multiple myeloma patients. This year's Education Program will also feature a session detailing the five commonly used tests and procedures in hematology included on the Society's second Choosing Wisely® list, to be released on

December 3

as part of a national campaign aimed at prompting conversations between patients and physicians about the necessity and potential harm of certain practices.
The Scientific Program will feature 18 sessions on the hottest areas of hematology research, including genome sequencing and immunotherapies. The 2014 Scientific Program will also feature special symposia on RNA therapeutics, chimeric antigen receptor T-cell therapy, and the basic science of hemostasis and thrombosis.
Several renowned hematologists will present this year's Special Lectures:
The Society will honor the following hematologists with individual awards for their achievements during the 2014 meeting:
"The ASH annual meeting showcases the full spectrum of translation in hematology," said ASH President Linda J. Burns, MD, of the University of Minnesota. "The programming is exceptionally diverse, as session topics span from basic research discoveries to exciting new therapies that improve patient outcomes. We have worked hard to ensure that there is great programming for everyone, no matter their focus within the field." For the complete annual meeting program and abstracts, visit www.hematology.org/annual-meeting. Up-to-the-minute meeting information can also be found by following ASH on Twitter (@ash_hematology) and the hashtag #ASH14. For the ASH schedule and program, click here. About ASH The American Society of Hematology (ASH) (www.hematology.org) is the world's largest professional society of hematologists dedicated to furthering the understanding, diagnosis, treatment, and prevention of disorders affecting the blood. For more than 50 years, the Society has led the development of hematology as a discipline by promoting research, patient care, education, training, and advocacy in hematology. The official journal of ASH is Blood (www.bloodjournal.org), the most cited peer-reviewed publication in the field, which is available weekly in print and online.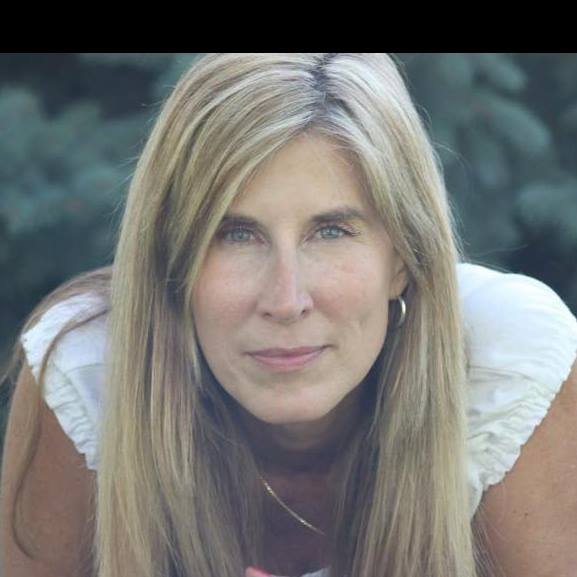 about the author
Lizzy Smith
Lizzy Smith was diagnosed with myeloma in 2012 at age 44. Within days, she left her job, ended her marriage, moved, and entered treatment. "To the extent I'm able, I want to prove that despite life's biggest challenges, it is possible to survive and come out stronger than ever," she says.
More on Life With Myeloma
Thanks to our HealthTree Community for Multiple Myeloma Sponsors: