BY SEAN MURRAY When I was diagnosed with multiple myeloma in 2008 I was advised by a lot of folks that a "positive mental attitude" would serve me well during my fight. Even my five year old daughter weighed-in:
"Don't worry, Daddy, you'll do fine if you accentuate the positive and eliminate the negative."
Ha! I was tickled that she actually remembered a song from when she was two; I was moved by her innocent, heartfelt conviction that everything would be okay. I hoped that her confidence would rub off on me. Paying heed to everyoneís collective advice, my initial search for sources of positive thought led me to scriptures, to self-help books, and to online articles which touted the benefits of remaining upbeat and resilient during tough times. The few medical studies that I found, however, seemed to cast doubt that 'attitude' had any influence on an improved prognosis or a longer life. Bummer! I had secret hopes that being upbeat and optimistic would give me an advantage against myeloma. While I bought the assertion that my renegade myeloma cells would not be intimidated by a sudden onslaught of cheerfulness and a sunny disposition, I did suspect that the quality of my daily life could possibly be improved by adopting a hopeful outlook. To be honest, things were bleak; I was in pretty rough shape when I was diagnosed. Why not put a little polish on my positivity? What could it hurt? After the shock of my diagnosis wore off, one of my earliest decisions was to accept the fact that multiple myeloma was more than I could handle on my own. Standing on my religious faith in ways perhaps I never had before, I trusted that my family and I would be fine no matter the outcome. I believed that it was crucial to surround myself with medical experts who tackled myeloma every day. To that end I enrolled in a clinical trial at an institution where they went after it with serious gusto. I learned to trust their aptitudes and appreciate their positive attitudes. My friends and family, led by my wife, formed an enthusiastic caregiver alliance which when joined with my cancer professionals forged quite a team. Not once have I ever felt alone in my eight year journey. For that I am grateful. Well, there was that stretch of time when my insurance company abandoned me right in the middle of... Sorry, I'd better move on. I'm starting to feel my positive attitude boil. Anyway... It was painfully obvious from the get-go that I knew absolutely nothing about this complicated blood disease. Like most patients I was thrown into myelomaís turbulent waters without a proverbial life preserver. And like many, I had never heard of multiple myeloma. To become more savvy I read everything that I could get my hands or my web browser on. The news was scary, but seeing my enemy more clearly helped ease the stress that I was feeling. I had a better idea about what I was fighting and that familiarity helped me to communicate with my doctors and nurses more effectively. Faith, Knowledge, and Teamwork allowed me to feel more positive about my circumstances. Like all citizens of the world I call Myelomaville, I certainly wanted to be around to enjoy and appreciate the parade of birthdays, anniversaries, holidays, graduations, and all of the other major milestones that life brings. Looking for something more, I created what I called Incremental Gratitude, whereby I celebrated tiny milestones along the way. For example, if I was able to sleep for a few hours straight even though I was on 40 mgs of dexamethasone - good for me! I walked from the small apartment, which I had rented for my ten month clinical trial stay in Little Rock, out to the car without assistance AND the ice that was on the sidewalk the day before had melted. Double winner! We found a great spot in the hospital parking garage right next to the elevator. The anti-emetic drugs were keeping my nausea at bay and I could eat lunch. My favorite baseball club, the St. Louis Cardinals, was playing on the Infusion Center's television and nobody changed it to a soap opera. Ka-ching! I could go on, but you get it. It might sound silly, but it was a technique that worked for me. Before long my brain was tuned-in to look for the many positive things around me. Of course I celebrated quietly. You could stare at me and not know that I was doing cartwheels inside because I got a call from my eleven year daughter back home in Missouri just to say that she loved me. I also noticed that I was able to temper the disappointments and the trifling inconveniences offered to us daily. Nice! Now the bigger victories were fantastic. My m-spike was dropping. I didn't have the infection that they had feared. We collected 24 million stem cells. My meds were helping cut through the most severe pain. It was tough, but I made it through my first stem cell transplant. The kyphoplasties worked. After five months I can sleep in a bed again. I am in complete REMISSION! I'm going Home! Thank you, God! Faith, Knowledge, Teamwork, and Gratitude. Can it get better? Yep! One of the most uplifting things that you can do when you are a patient is to connect with other patients. Better yet is when you are afforded an opportunity to help another patient. Whether it is something as simple as getting a cup of water or sharing a couch or listening to a newly diagnosed person who is obviously nervous, patient to patient connections can be powerful. And you have the opportunity to make those connections meaningful, soothing, inspiring, memorable. Thanks to the prodding of some very kind people, including one wise little five year old girl, I learned that accentuating the positive and eliminating the negative through Faith, Knowledge, Teamwork, Gratitude, and Connection can make for some brighter days in Myelomaville! Of that, I am positive!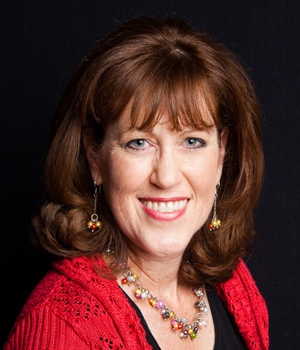 about the author
Jennifer Ahlstrom
Myeloma survivor, patient advocate, wife, mom of 6. Believer that patients can help accelerate a cure by weighing in and participating in clinical research. Founder of HealthTree Foundation (formerly Myeloma Crowd).
More on Life With Myeloma
Thanks to our HealthTree Community for Multiple Myeloma Sponsors: