A Potential Warning Sign for Allo CAR T in Multiple Myeloma
Myeloma Crowd by HealthTree has posted several articles recently here and here about the potential of donor CAR-T cell therapy. These CAR-T cells have the benefit of being readily available for patients in need who do not have the luxury of being able to wait 4-8 weeks needed for the 'manufacturing' of one's own T-cells to autologous CAR-T cells.
A few weeks ago, the clinical stage bio-tech company Allogene Therapeutics announced that the US Food and Drug Administration put a hold on all clinical studies that involved the company's allo-CAR-T products. Unfortunately, this also included two ongoing studies for relapsed/refractory multiple myeloma. Specifically:
The UNIVERSAL trial with the product ALLO-715 (NCT04093596) and ALLO-715 plus nirogascestat.
The IGNITE study with the product ALLO-605 (NCT05000450).
First, a little information about the process developed by Allogene to engineer allo-CAR-T cells from the T-cells harvested from healthy donors.
" …, the T cells are engineered to express CARs, which recognize certain cell-surface proteins that are expressed in hematologic or solid tumors. … The next step in the process involves gene editing to reduce the risk of graft-vs-host disease (GVHD) and allogeneic rejection. A T cell receptor gene is knocked out to avoid GVHD. The CD52 gene is knocked out to render the CAR T product resistant to anti-CD52 antibody treatment. … The engineered T cells then undergo a purification step and are ultimately cryopreserved in vials for delivery to patients."
All of this is quite a mouthful and I suggest that you visit the Allogene website where the whole process is explained better with a nice graphic that describes the difference(s) between Autologous-CAR-T and an Allo-CAR-T products. The key things to remember here are that allo-CAR-T's use two 'gene engineering' steps:
First, the insertion of a viral vector into the T-cell (also called transduction) so that the T-cell will express the antigen receptors that will latch onto certain cell surface proteins of the cancerous cells, allowing the T-cell to do its job of killing the cancerous cell.
Second, the knockout of a T-cell receptor gene to avoid Graft-versus-host-disease from the foreign donor cells.
And now back to the big question: why did FDA put a hold on Allogene's clinical pipeline? In its press release, the Company stated:
"The clinical hold follows the Company's notification to the FDA of a chromosomal abnormality in an ALPHA2 study patient which was detected in a bone marrow biopsy undertaken to assess pancytopenia (low blood counts). An investigation is underway to further characterize the observed abnormality, including any clinical relevance, evidence of clonal expansion, or potential relationship to gene editing." [emphasis added]
A number of questions are now raised, and these are nicely summarized together with responses in a nice article that is very much worth reading (and that is written in clear, easy to understand language). One of the takeaways here is that the 'problem' would not have been discovered if the patient in question ad not undergone a bone marrow biopsy to help deal with a medical problem post-transplant.
"Allogene says it has treated over 100 patients with its allogeneic Car-T therapies without seeing something similar, but bone marrow biopsy is not done as standard." [emphasis added]
The wait is now on for both FDA and the Company to understand exactly what happened, where it happened and what the clinical implications are. Chances are high, however, that allo-CAR-T programs from other companies will now proceed slower as new/additional testing requirements will be added (most likely) both during the production of the allo-CAR-T cells as well as post infusion. Unfortunately, some are in the myeloma space, but, fortunately, we should end up with safer products in future clinical practice.
All in all, this hiccup is a good reminder that pharmaceutical product development IS a risky business with uncertain outcomes, and gene therapy is most definitely not an exception to that.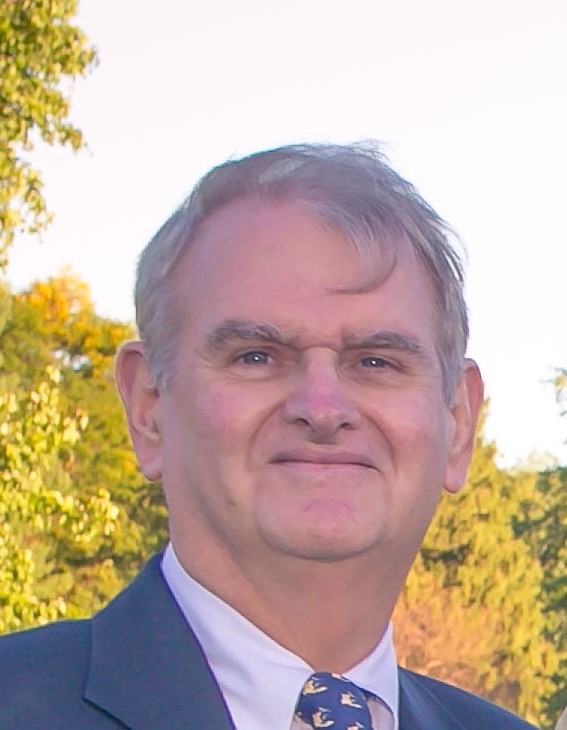 about the author
Paul Kleutghen
I am a patient diagnosed in 2014 with primary plasma cell leukemia (pPCL), a rare and aggressive variant of multiple myeloma and have been very fortunate to find successful treatment at the division of Cellular Therapy at the Duke University Cancer Institute. My wife, Vicki, and I have two adult children and two grandsons who are the 'lights of our lives'. Successful treatment has allowed Vicki and I to do what we love best : traveling the world, albeit it with some extra precautions to keep infections away. My career in the pharmaceutical industry has given me insights that I am currently putting to use as an advocate to lower drug pricing, especially prices for anti-cancer drugs. I am a firm believer that staying mentally active, physically fit, compliant to our treatment regimen and taking an active interest in our disease are keys to successful treatment outcomes.
Thanks to our HealthTree Community for Multiple Myeloma Sponsors: