A New Bone Strengthener for Myeloma Patients
Multiple myeloma patients frequently have skeletal-related issues: spinal cord compression, fractures, surgeries and radiation to bone.
Patients are most commonly given either zoledronic acid (Zometa) or pamidronate disodium (Aredia) in regular infusions for several years during treatment to strengthen the bone and prevent further damage.
Noopur Raje, MD of Massachusetts General Hospital compared a new drug called denosumab against Zometa. Denosumab is in a different drug class than the bisphosphinates and is a RANKL (receptor activator of nuclear factor-κB ligand) inhibitor. In her Phase III study, she found that the drug was just as good as Zometa in delaying the time to a first skeletal-related event (SRE) in patients with newly diagnosed multiple myeloma. Dr. Raje presented her results at the 16th International Myeloma Workshop in New Dehli, India.
"The results of this study showed that denosumab may be an effective, novel option that is not cleared through the kidneys that may help prevent bone complications."
In the international trial, denosumab was compared with Zometa in 1718 patients with newly diagnosed myeloma. Patients with extremely poor kidney function were excluded from the study. Patients either received shots of denosumab every four weeks with anti-myeloma therapy or Zometa with anti-myeloma therapy. The time for another skeletal lesion to appear in patients was similar between the two therapies: 43.8% for denosumab and 44.6% for Zometa. Overall survival rates were also similar between the two groups. There was, however, an improvement in progression-free survival in the denosumab group. The rates of adverse events for both treatments were similar. Rates of serious adverse events were 46% in denosumab patients vs. 47% in Zometa patients. Denosumab patients were more likely to have hypocalcemia (.9% vs. Zometa (.2%) and ostenecrosis of the jaw (4.1% vs. 2.8%). Fewer adverse events related to kidney function occurred with denosumab (10%) vs. Zometa (17.1%). Dr. Raje hopes to perform further study comparing a wider variety of myeloma therapies with the two bone strengtheners, which could affect the development of bone lesions. A clinical trial is open to patients with renal issues using denosumab. Click here to learn more: Denosumab Clinical Trial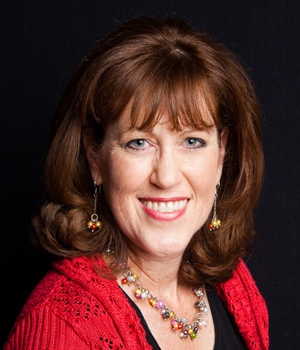 about the author
Jennifer Ahlstrom
Myeloma survivor, patient advocate, wife, mom of 6. Believer that patients can help accelerate a cure by weighing in and participating in clinical research. Founder of HealthTree Foundation (formerly Myeloma Crowd).
Thanks to our HealthTree Community for Multiple Myeloma Sponsors: