A Cancer Guy's Story and Why I Donated to the MCRI
By Eric Hansen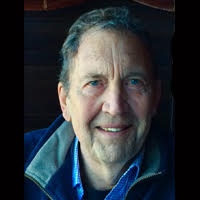 October 2014: I had just retired and had started to get busy with my projects, when I paused briefly for a routine physical. No worries, just a quick in-and-out and back to the fun stuff.
But wait. There's more. Like the doctor bringing me back in to his office, and closing the door.
"We have confirmed that you have cancer. It's not curable. It's called multiple myeloma and you probably have 3, maybe 4 years left," he said. It was March 8, 2012.
Well, the next couple of days were mostly a confused blur of trying to figure out just what this was all about, this "incurable cancer." No one in my family had any history of cancer at all let alone something like this. After all, I was always healthy, with a bulletproof immune system, and I lived a healthy life style (mostly, sort of, if you ignore all the donuts and pie, and a double shot of vodka here and there).­­­­­
I spent hours wandering through the internet looking for answers about what this particular cancer is, how it works, what the treatments are like, and the big elephant in the room: what's the prognosis?
It's been 2 ½ years and things are a whole lot clearer. But it took some doing, and my life has a "new normal" kind of rhythm. I have been through a stem cell transplant (which is worth a whole column of its own); two infections; double pneumonia and some radiation treatments. But I feel good, catch the odd salmon with a friend, and have taken some great vacations with my wife and 'caregiver,' Jeanne.
So, what's the deal and what happens if you get taken into a doctor's office and he closes the door and proceeds to deliver "the diagnosis?"
Here is what I can definitely recommend, based on my own journey, and based on the input and stories of many others like me that I have come to know about.
First, as soon as the shock wears off, get connected. Tell your family and friends what you know and keep them up to date. Personally, I've found that full disclosure is the only way to go. Find credible websites for drug treatments, new trials, and descriptions of your cancer. Just be careful of the Mexican peach pit cure, the Chinese herb cure, and the miracle vitamin- crystal- jungle flower-whatever websites. Some places to start would be WebMd; Up-to-Date; the National Cancer Institute; Mayo Clinic; the Seattle Cancer Care Alliance; Dana Farber Institute and other similar university research centers. For Multiple Myeloma patients, check out the Myeloma Beacon, Patient Power, multiplemyelomablog.com, IMF and Myeloma Crowd to name a few. Become as knowledgeable as you can, so you can let your doctor know what you want, or at least ask the right questions, such as: "Which is better in my case, a full-out aggressive war on this thing, or incremental, low-dose treatments to start out…..?"
Next, put your team together. You should find an oncologist who specializes in your exact kind of cancer, not just a general cancer doctor. Once you have had your workup and follow-up appointments and are comfortable with the oncologist, then get your local doctor in touch with them so they can coordinate your tests, treatments and ongoing health issues. My team is great. I have Dr. Urata here in Juneau and his nurse Emily; Dr. Libby a hematologist/oncologist and his nurse Erin at the Sea­­ttle Cancer Care Alliance ('the Hutch'); and ­­­­­­­­­Tamara, the chemo nurse at Bartlett who provides expert local infusions so I don't have to travel to Seattle too often. We also have a modern radiation clinic here now if I need that again down the road.
­­­­­
Then, be your own advocate. Your doctors have hundreds of patients to take care of year-round. You are the expert on your body. So keep up on your lab results, treatments, options, and side effects. Get second opinions, and don't worry, your doctor won't be insulted. Know when your pills are running out. Check the prescriptions and lab results and ask questions if you don't understand something. I have actually caught a few mistakes along the way.
Meanwhile, my prognosis has gone from 3 years, to 5, and now maybe 7-10, just in these last couple of years. The science is moving quickly on cancer. I need to run to keep up with it.
Take care, and see you later!
_______________________________________________________________________________
Update….its now October 2015, three years since my stem cell transplant. I have a low M-spike (0.3) and am in pretty good shape, with nothing but neuropathy in both feet, a few cramps, low blood counts…just the usual. Still able to travel, hike, fish and be out and about with good friends. But its 900 air miles to the nearest cancer center in Seattle, so its pretty lonely up here for myeloma company- J
Meanwhile, there has been a lot of good news on the research front, and between Jenny's Myeloma Crowd, and Pat's multiplemyelomablog.com, I feel well-informed as to my options down the road when the inevitable relapse pops up.
What is missing. for me, is the chance to 'give back', not only because I'm kind of 'off the radar' up here in Alaska, but mainly because my survival these past four years has been due solely to the thousands of myeloma patients who went through this disease process and the clinical trials that made my transplant possible and which provided the Revlimid, Dex, and all the other drug options for me.
So, I am looking for clinical trials that fit my case, both now and at relapse; and I have chosen one myeloma charity to donate to out of the hundreds of possibilities. It is Myeloma Crowd. There are three reasons for this choice.
The live interviews with experts in myeloma who are at the cutting edge, and who are pushing the envelope, are the best you will find in my opinion. Jenny and others on her panel go deep into the progress, status and potential pros and cons of new drugs, newly-released research and the latest trials. It is great information, and all in layman's terms. Also you can go back to the website for transcripts and podcasts for review. For those of us with chemo brain this is a great feature. These interviews alone are worth a donation.
Funding the two specific projects out of more than 30 submissions, was determined by a peer review of myeloma experts and a patient panel. Who else does that? Everyone could hear and read about the proposed projects beforehand. When the decision was finally made after months of deliberation, it was clearly a good process with good potential to fund top professionals who are going for a cure.
How many charities pass all the donations, I repeat, all the donations, straight to the labs and researchers. No advertising overhead, no administrator salaries, no overhead. In short, I don't know anywhere else that can provide more bang for your buck than this effort by Myeloma Crowd. Godspeed and sign me up.
Best to all now and in the future,
Eric Hansen
Juneau, Alaska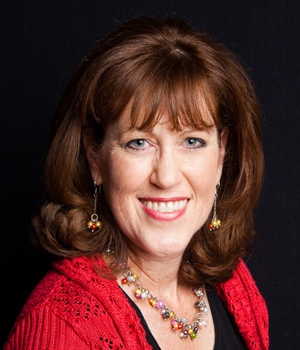 about the author
Jennifer Ahlstrom
Myeloma survivor, patient advocate, wife, mom of 6. Believer that patients can help accelerate a cure by weighing in and participating in clinical research. Founder of HealthTree Foundation (formerly Myeloma Crowd).
More on Life With Myeloma
Thanks to our HealthTree Community for Multiple Myeloma Sponsors: