HealthTree Resources Support Survivorship
The HealthTree Foundation was present at the recent Academy of Oncology Nurse and Patient Navigator national conference held in New Orleans, LA, and participated on a panel speaking on Survivorship.
HealthTree offers a variety of tools and programs that each contribute to improving the quality of life, outcomes, and, ultimately, survivorship for myeloma patients. According to recent SEER data, twice as many American myeloma patients are surviving per year than previous estimates indicated—which were already improving dramatically. Twice as many in this case is an additional 20,000 people this year.
Many factors could contribute to this increase in survival, including the significant advances in treatment. In the past seven years alone, there have been 19 FDA approvals in myeloma treatments.
Myeloma patients often report difficulty fitting into typical "survivor" groups as the majority of patients are on continued maintenance treatment as that remains the standard of care. HealthTree programs support myeloma patients to achieve all levels of this complicated survivorship by helping them:
1) Look ahead and be prepared
Healthtree Cure Hub allows myeloma patients to be prepared at any stage of their disease. Cure Hub allows patients to track their myeloma, find clinical trials they may be eligible for, identify their "myeloma twin," find a specialist and also find solutions to their side effects. It allows myeloma patients to help accelerate research by participating in surveys and studies to help us draw conclusions at a faster rate. It allows researchers to identify who is living longest with myeloma and the factors that may have contributed to their survivorship.
Educated patients are better prepared to make treatment decisions and advocate for their best care. HealthTree University provides a comprehensive online curriculum for myeloma patients to learn everything they need to know about their disease. Each course consists of multiple video lessons focused on a single topic. These lessons are taught by myeloma experts who are world-renowned and treat hundreds of myeloma patients each year. They are leading researchers in this field, with their findings being published in well-respected medical journals.
2 )Be part of an educated, connected community
Knowledge is definitely power, but it doesn't help with the loneliness and isolation that can come with myeloma. Connecting with a community is so important. The HealthTree Community Events program helps provide that community. This program has 19 Chapters or different groups based on topic or geographic area that meet regularly online. There are geographic chapters in Southern California, Florida, the Northeast, Southeast and Mountain West regions of the United States.
Other chapters meet based on topics of interest like fitness, nutrition, immunotherapy or stages of diagnosis. We also have chapters for Black, and Hispanic patients.
The meetings can be educational, focused on a featured speaker, or more emotional as patients or caregivers share their stories and experiences with one another for support.
These groups create a powerful bond and a larger network within the myeloma community. They allow members to meet other people and help them feel they are a part of something. They provide connections between patients and caregivers with others who have a shared interest. People need people and allowing them to regularly meet with others who understand provides comfort, validation, and support.
3) Reach behind to help others
While the community provides excellent group support, there are those who prefer one on one connections. The HealthTree Myeloma Coach program was designed to help patients and caregivers find one-on-one support that fits their individual needs.
Coaches are trained patient or caregiver volunteers willing to share their personal experiences and resources to help others. Patients can find a Coach in their location or with specific areas of experience that would be helpful to them and connect in a way that works best for both: by phone, email, video chat, or in person. Targeted training and orientation are provided to new Coaches in addition to our extensive HealthTree University curriculum, so answers to common questions are never far away.
The survivorship benefits from the Coach program are two-fold:
First, by educating, sharing resources, and modeling, Coaches empower others to advocate for themselves, seek out the best treatment and ultimately reach survivorship. They are living examples of quality survivorship.
Second, the program provides patients and caregivers the opportunity to give back. As Coaches reach behind and help others along the path they have already traveled, the quality of their own life improves. They find joy and fulfillment in their service and in focusing on something else other than myeloma or themselves. Giving back helps Coaches feel that their myeloma experience is worth something.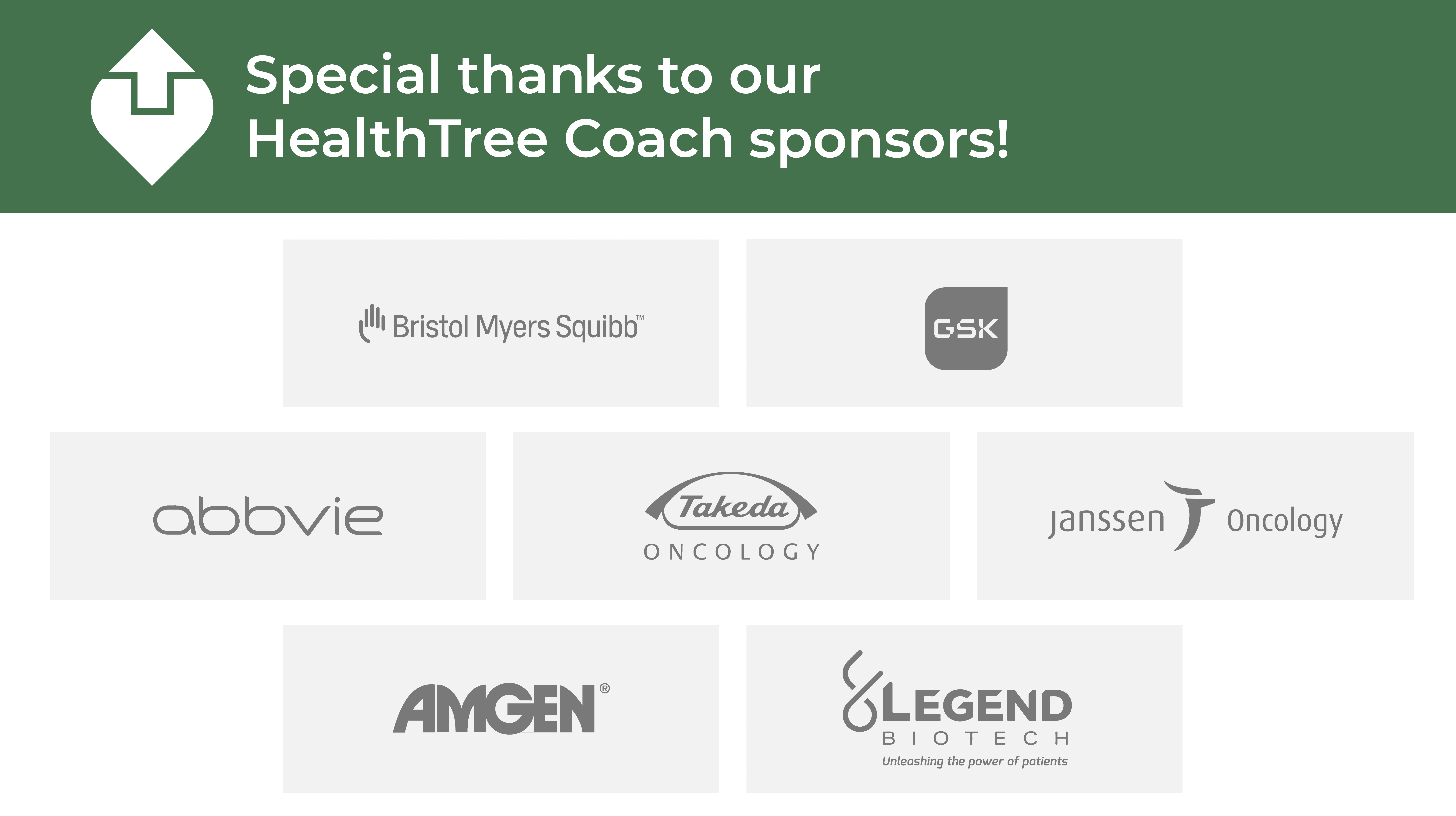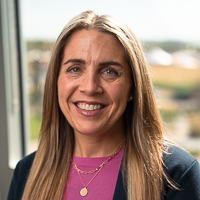 about the author
Rozalynn Hite
Rozalynn Hite is the HealthTree Coach Director and wife of myeloma patient Richard Hite. Rozalynn is an occupational therapist and mother of three beautiful children. She is passionate about providing support, education, and resources to help others live full and active lives.
More on Life With Myeloma
Thanks to our HealthTree Community for Multiple Myeloma Sponsors: