An Off-the-Shelf CAR T Clinical Trial for Relapsed or Refractory Myeloma Patients (ALLO-715)
As immunotherapies keep advancing, so are the available options for the patient with multiple myeloma.
CAR T-cell therapy is an immunotherapy. CAR T cells help orchestrate the immune response and directly kill myeloma. Most CAR T cell therapies are customized for each patient (autologous CAR Ts). They are made by collecting T cells from the patient and re-engineering them in the laboratory to produce proteins on their surface called chimeric antigen receptors, or CARs. The CARs recognize and bind to specific proteins, or antigens, on the surface of cancer cells.
A new class of off-the-shelf CAR T therapies are now in development called allo CAR Ts. These allogeneic (donor) CAR T cells have been pre-engineered to target myeloma cells. The potential advantage of using a ready-made option is faster access to a treatment without the manufacturing waiting time. Other advantages include lower rates of cytokine release syndrome (CRS) and almost no neurotoxicity. While Graft vs. Host Disease can be an issues in allo (donor) transplant, it is not an issue for an allo CAR T.
In the open UNIVERSAL study, ALLO-715 is an allogeneic (donor-derived) CAR T cell therapy targeting B-cell maturation antigen (BCMA) that is being developed as a potential novel treatment for multiple myeloma. The Phase I study will include 132 patients. The study is open for myeloma patients who are relapsed or refractory to at least 3 prior lines of myeloma therapy. Past therapy had to include a proteasome inhibitor, an immunomodulator and an anti-CD38 antibody.
Phase I studies test for safety. In addition to safety, the UNIVERSAL study will also review the effectiveness, rate of reaction on the myeloma cells, and level of immune response of ALLO-715 with or without Nirogacestat in adults with relapsed or refractory multiple myeloma after a lymphodepletion regimen (fludarabine and cyclophosphamide).
One of the most important features of this therapy (Allogene CAR-t) is how fast they are prepared and applied. Some interesting things were said about ALLO-715 in a recent podcast with Dr. Jesus Berdeja from Sarah Cannon Research Institute on July 2022:
"I think with the initial clinical data we saw from ALLO-715, I think it was five days from signing consent to receive, to when they received their allo CAR T product, so, very quick. That's nice. There's no need for any bridging therapy, which you often need for autologous CAR Ts"
We must also take into account that the Allo CAR-T is a very new technology; as Dr. Jesus Berdeja stated in a HealthTree for Multiple Myeloma Podcast:
"The allo CAR T is really in that infancy where they're just presenting, obviously, the only clinical data that is allo CAR T. To my knowledge, there is some NK data out there, but it's really the ALLO-715 product."
Let's not forget about the side effects. Graft versus host disease is not being seen in this kind of transplant. However, cytokine release is present in some of the patients. The good news is that most patients develop grade 1. As Dr. Jesus Berdeja said:
"GVHD is not being seen, so that's good because, again, that would be catastrophic. They were very good at removing that TCR receptors, so we're not seeing that. The cytokine release syndrome and neurotoxicity is interesting. With all of these allogeneic products both in myeloma and in lymphoma, but actually, it's a little more ahead of us, where we're using allogeneic, either NK cells or allogeneic T-cells, the rates of cytokine release syndrome are actually quite low. With ALLO-715, I think it was 40%. It's even lower in some other products. All are grade one, very few grade twos, no grade threes or fours, and really no neurotoxicity".
This promising therapy can give us more options when fighting refractory myeloma, but we are still in diapers. The only way to advance is to investigate as soon as possible. This is why enrolling in clinical trials is our best shot at finding a cure.
Did you know you can find clinical trials in HealthTree CureHub?
All you have to do is create your free account here, complete your profile and find treatment options (including clinical trials) that meet your specific needs.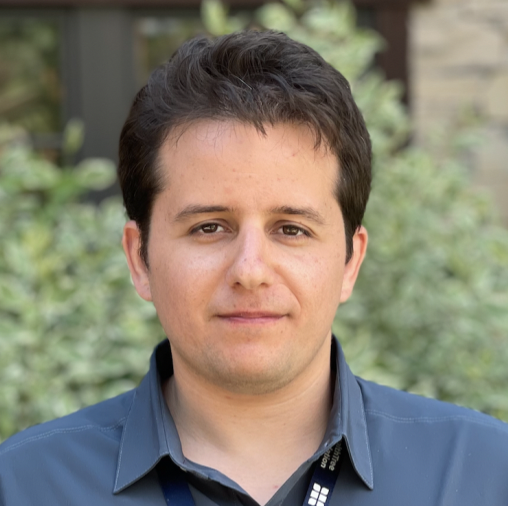 about the author
Eduardo Franco
Eduardo Franco is an International Medical Graduate who Joined HealthTree in 2020 as part of The Patient Experience team. He reads the patient's medical records and compares them with the information reported by patients on Healthtree so we can have the most exact information on our platform. He is a martial arts practitioner, drummer and avid reader.
Thanks to our HealthTree Community for Multiple Myeloma Sponsors: