Inflation Reduction Act: A Battle Long & Hard Fought for Patient Cost-Savings
On Tuesday August 16th, President Joe Bident signed the Inflation Reduction Act into Law.
This bill seeks to reduce inflation on the back of addressing healthcare, climate, and taxes. For those of you who have been sitting on the edge of your seats for some financial relief in drug cost savings, this could be a huge win for you….Maybe. It is the most radical and expansive change that healthcare has seen regarding the reduction of cost to Medicare beneficiaries in the following areas.
Health Insurance
This bill extends subsidies that were set to expire this year through 2025, allowing the vast majority of 13 million people to keep the reduced cost for their insurance. Otherwise they could have seen significant hikes in their premiums while others could have lost the subsidies completely. A particular group of people positively affected are those who purchase their insurance through their state exchanges or through healthcare.gov and who are typically self-employed and cannot get workplace insurance or people who do not qualify for Medicare or Medicaid. They can now realize significant savings.
Medication Cost
For those of you who are Medicare beneficiaries, the Federal Government now has the ability to negotiate the prices of some drugs purchased by Medicare beneficiaries. For those Medicare beneficiaries who are paying for some of the most expensive medicines, and are covered under Medicare Part B (which covers drugs administered by healthcare providers) or Medicare Part D, (drugs that are provided through pharmacies) this would apply to you. However, be aware you may not realize a benefit of the bill until the first batch of negotiated drug prices which are set to start in 2026. Also, keep in mind that these are targeted drugs that Medicare beneficiaries spend the most money on and are also drugs that have been on the market for many years and do not have a generic competitor. In the new drug pricing provisions, a small number of single-source branded pharmaceuticals - 10 Part D drugs in 2026; 15 Part D drugs in 2028; and 20 Part D drugs in 2029 and later years will be chosen. These drugs will be selected from among the 50 highest aggregate Medicare Part D spending, and the 50 drugs with the highest Medicare Part D expenditures.
Limitations of Bill
There are some frustrating caveats and some huge limitations with this bill. The legislation exempts from price negotiation drugs which are less than 9 years (for small-molecular drugs) or 13 years (for large molecular biologics) from their FDA approval date. Remember the drugs that are selected for negotiations must not have generic or biosimilar competitors. Also, orphan drugs would not be subject to Medicare negotiations.
So how much of a reduction in price could you see? And what drugs may be included in the list?
The cost or discount on the negotiated drugs would be established by Medicare through "fair prices." The discount amount would be based on how long the drug has been on the market. For drugs > 9 years, a minimum 25% discount is required; for drugs on market > 12 years, 35%; and greater than 16 years, 60%. The discounts negotiated could be even higher depending on other factors such as effectiveness indicators that manufacturers may explicitly call attention to in the negotiation process to mitigate the discounts. Medicare has limited scope on price negotiations. In particular, the price setting of new drugs wouldn't be affected by the legislation, except in the cost shifting of the Part D benefit.
Currently the drug manufacturers are responsible for 70% of costs in the coverage gap phase. That would change to 10% in the initial coverage phase and 20% in the catastrophic phase.
Now here is the big bombshell, besides insulin, which will be capped at $35 for Medicare beneficiaries, there are few drugs that will even qualify to be selected for negotiation. Last year, in a Kaiser Family Foundation (KFF) simulation of how drug negotiations would work in real life and based on a hypothetical scenario - referencing the House bill passed in 2021, the study found that at most 20 non-insulin drugs that would be eligible for Medicare negotiation today, would not qualify in 2025. This is particularly disconcerting because the high cost drugs mentioned in the Kaiser Family Foundation report are highly prescribed and expensive drugs such as Xarelto, Soliris, Revlimid and Humira. All four of these drugs will have generic or biosimilar competition by 2025 . So, they will no longer qualify or be subjected to Medicare price negotiation. Therefore the high price of these drugs will continue. Now for those of you who take Revlimid, for which there is now a generic which is in limited supply release, you know the price was not significantly reduced. I bet you're, saying " go figure!!" I hear ya! However, again if you are a Medicare Beneficiary, the cap on Part D and Part B drugs will be very helpful at $2000.00. This benefit for those on high price drugs, is a true blessing.
Stay Tuned
In summery, there are some very promising drugs that are projected to be eligible for price negotiation. There continues to be much uncertainty in the marketplace at this time, as there is with any drastic change. Stay tuned. There are bound to be changes and corrections. History tells us that better health insurance coverage drives higher usage and volume. Medicare Part D in particular, would provide significantly better coverage for specialty pharmaceuticals under the proposed plan. This would include all outpatient drugs, not just those chosen for price negotiation by Medicare.
Here are a few more interesting facts about this bill:
The proposed legislation includes a huge shift in cost management liability in the catastrophic phase of Medicare Part D benefit. The breakdown of the levels of responsibility in the Medicare Part D catastrophic phase are as follows:

Medicare picks up the largest part of the tab at 80% of costs, insurance plans, 15%; and beneficiaries,5%. In the new restructured Part D benefit, the drug manufacturers would be responsible for 20% of the catastrophic costs: insurance plans, 60%; Medicare, 20%; and Medicare beneficiaries, 0%.
Prescription drug costs account for about 20 percent of Medicare patients' out-of-pocket health care costs. Here is a good benefit of the bill. There will be inflation caps on Medicare Part D that limit increases for drugs year over year. Tax penalties will be levied on drugmakers that increase the prices of their products more than the rate of inflation.

Another benefit of the bill is that it will reduce costs for an estimated 400,000 disproportionately Black and Hispanic beneficiaries. Individuals with incomes between 133 percent and 150 percent of the federal poverty level will receive more assistance with premiums, deductibles, and cost sharing starting in 2024.
The key takeaway is that there are many changes coming and a lot of the impact will not be known for a few years. I would encourage everyone to be diligent and engage with their insurers and make sure that you are reviewing your program yearly. Become very familiar with the resources that are available to help you pay for your prescription costs. Your participation in your care is the key to financial security.
Diahanna and her Financial Coach team provide support and resources to help others manage the cost of myeloma. If you need help finding and using financial resources, contact a HealthTree Coach- they can help. Coaches are myeloma patients and caregivers who volunteer their time to share what they've learned with others.
find or become a Healthtree coach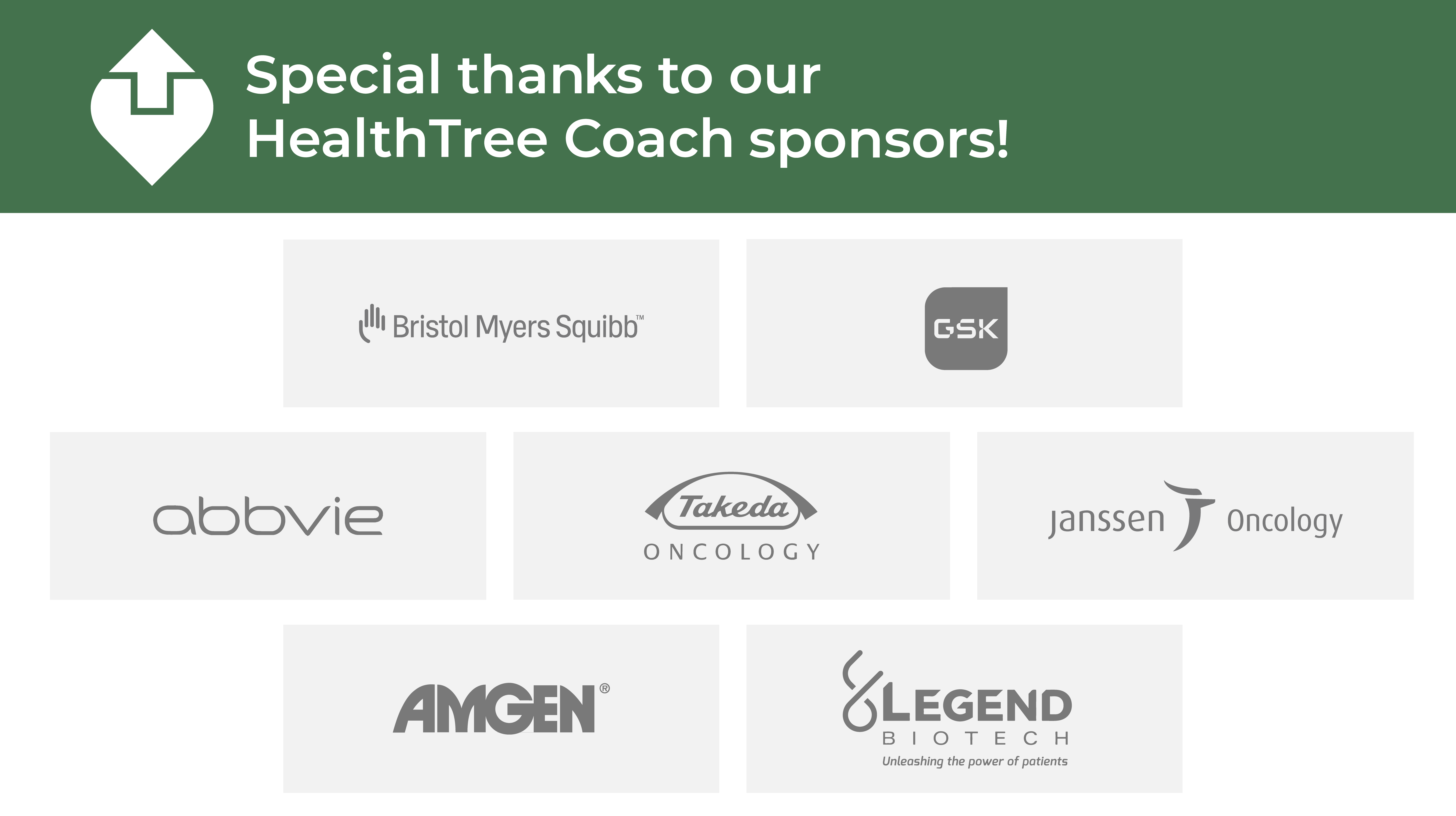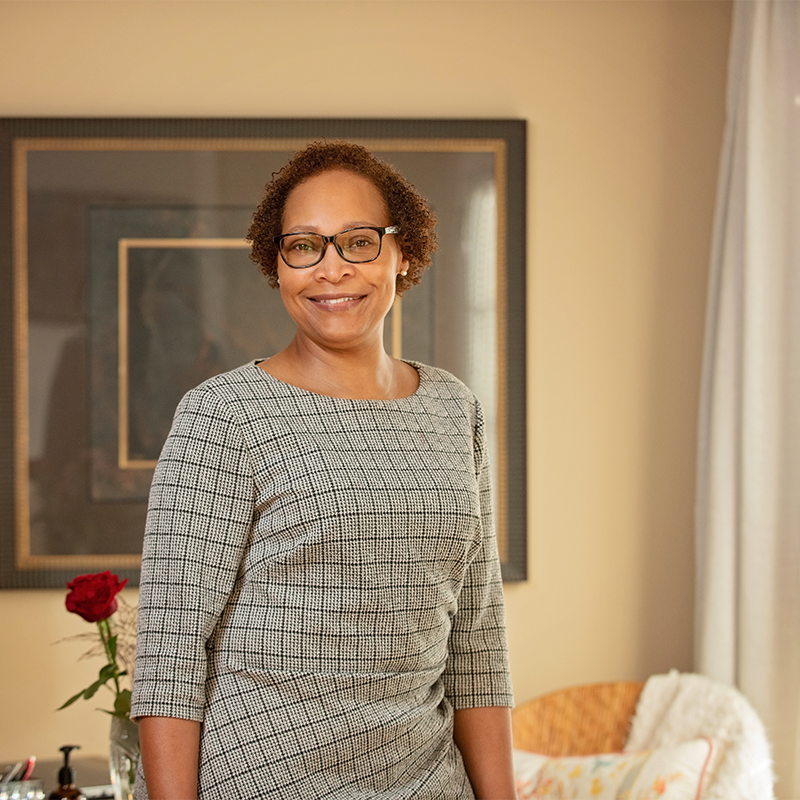 about the author
Diahanna Vallentine
Diahanna is the Financial Program Manager for the HealthTree Foundation, specializing in financial help for multiple myeloma and AML patients. As a professional financial consultant and former caregiver of her husband who was diagnosed with multiple myeloma, Diahanna perfectly understands the financial issues facing myeloma patients.
More on Life With Myeloma
Thanks to our HealthTree Community for Multiple Myeloma Sponsors: