Myeloma Drug Candidate Gets Breakthrough Status
By: Greg Brozeit GlaxoSmithKline (GSK) announced that an antibody being developed to target BCMA in myeloma received the Food & Drug Administration's (FDA) "Breakthrough Therapy Designation" on November 2, 2017. The new agent, GSK2857916, was granted similar status by the European Medicines Agency (EMA), the European Union's counterpart to FDA, in October. Both designations are based on phase 1 clinical trial data that will be presented on December 11 at the annual American Society of Hematology (ASH) meeting in Atlanta. The GSK therapy is currently being tested as a single agent in "treatment of relapsed and refractory multiple myeloma patients whose prior therapy included a proteasome inhibitor, an immunomodulatory agent and an anti-CD38 antibody." A GSK spokesman announced that in addition being used as a single agent, the longer-term goal is to develop clinical trials "in combination with other approved therapies." According to a law passed in 2012, the FDA may grant breakthrough status to any drug "intended…to treat a serious or life threatening disease" which "may demonstrate substantial improvement over existing therapies." The Myeloma Crowd and SparkCures will publicize more information about the GSK drug candidate once the information when clinical trials are opened. BCMA is also one of the targets of CAR T cell research being funded by the Myeloma Crowd Research Initiative.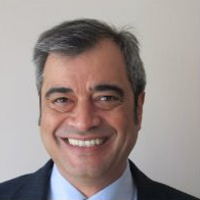 about the author
Greg Brozeit
Greg Brozeit has been with the HealthTree Foundation since 2015 when he began volunteering for the Myeloma Crowd. Prior to that he worked with Dr. Bart Barlogie and the International Myeloma Foundation, inaugurating many myeloma patient advocacy and education programs.
Thanks to our HealthTree Community for Multiple Myeloma Sponsors: