ASH 2016: Smoldering Myeloma and Treating Older Myeloma Patients
BY ERIC HANSEN The IMF Symposium at ASH this year provided reviews of trial results from this past year, but two new initiatives were also discussed by the panel of myeloma specialists from Europe and the US. First, there is a realization based on recent studies and analytic techniques, that smoldering myeloma is not one category of disease. In fact, researchers have identified three distinct types: High Risk, Low Risk and active Myeloma. These subtypes were previously lumped together and the consensus was that they should just be observed--not treated-- unless and until they progressed. The new use of tests and studies show that there is a high risk category within smoldering which needs early treatment, as well as the "active myeloma" category of smoldering myeloma. This early intervention can prevent organ damage and other CRAB features from occurring due to sudden and aggressive progression. There remains a low risk category which can still be observed only, as it is shown to be unlikely to progress to active disease. One of the most crucial tests for smoldering patients to have is a full body CT scan to detect any bone lesions that can be missed in X-rays. If lesions are noted, then that is one criteria for initiating treatment using drugs that are in use for full-blown myeloma. In another discussion, the question of adjusting treatment based on age or co-morbidity was raised by the Europeans. It is known that frailty in the elderly is a significantly poor prognostic factor. The problem is that up to now, there has been no standard for evaluating the elderly to determine what changes, if any, should be made in their treatment protocols. The consensus was that a "geriatric assessment" should be done on all patients over 78. This would include an assessment of their ability to perform activities of daily living (ADLs). A low score on this assessment, and on their fitness, mobility, and the existence of co-morbidities such as diabetes or hypertension would result in adjustments in treatment. Typically, this would mean reducing the doses of the meds they were given, sometimes by half or more. However, the specialists acknowledged that they would have to enlist social workers or family members to get good geriatric assessments, as individual patients may tend to exaggerate their abilities, which is something oncologists are ill-prepared to manage. There was also considerable discussion of current and future clinical trials that are designed to evaluate new combinations of drugs using lenalidomide or velcade and dex, with the new novel drugs such as daratumumab, ixazomib, elotuzamab, et al. The results of these trials will be coming out beginning in a few months.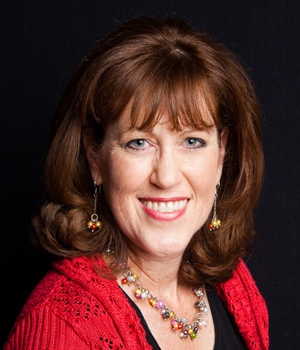 about the author
Jennifer Ahlstrom
Myeloma survivor, patient advocate, wife, mom of 6. Believer that patients can help accelerate a cure by weighing in and participating in clinical research. Founder of HealthTree Foundation (formerly Myeloma Crowd).
Thanks to our HealthTree Community for Multiple Myeloma Sponsors: