Making an Informed Decision about CAR T-Cell Therapy for CLL
Overview
CAR T-cell therapy for B-cell cancers like chronic lymphocytic leukemia (CLL) utilizes genetically engineered T-cells that target a specific protein on the surface of cancerous B-cells to kill them. This type of therapy has greatly helped improve many relapsed/refractory CLL patients' remission rates and length of remission through its administration in clinical trials for CLL. Relapsed means the disease came back after a prior line of therapy and refractory means the patient's body rejected prior medicines, allowing the cancer cells to advance despite treatment.
Current FDA-approved CAR T-cell therapies for more aggressive B-cell cancers like diffuse large B-cell lymphoma (DLBCL) include axi-cel (Yescarta), brexu-cel (Tecartus), tisa-cel (Kymriah), and liso-cel (Breyanzi). These types of CAR T-cells are autologous meaning the patient sends in a sample of their own cells to the pharmaceutical company who then re-engineers the patient's T-cells to add the CAR gene. CAR T-cell therapy for CLL is currently in clinical trials, and there are no FDA-approved CAR T-cell therapies for CLL at this time. Click here to learn more about CLL clinical trials and why you should consider joining one.
In this article, we'll be discussing points that CLL patients can take into consideration when reviewing if receiving a CAR T-cell therapy in a clinical trial setting would be right for them.
Long-Term CAR T-Cell Therapy Outcomes
Long-term data from 10 studies, spanning 24-123 months, on CD19-targeted CAR T-cell therapies indicate that patients with relapsed and/or refractory B-cell lymphoma or CLL experience overall response rates (ORR) (full and/or partial reduction of cancer signs/symptoms) of 44-91% and complete response (CR) rates (full reduction of cancer signs/symptoms) of 28-68%. Every study highlighted a group of patients maintaining responses for at least 2 years post-infusion without additional treatments. One study with longer follow-up showed that of the 43 patients treated with a precursor to axi-cel (Yescarta), 58% achieved a CR, with 76% of them sustaining long-term remission ranging from 43 to 113 months. Another study using tisa-cel (Kymriah) reflected a 55% CR rate, with 60% of these patients still in remission after 5 years. These outcomes suggest that some relapsed/refractory B-cell lymphoma patients might be cured using CD19-targeted CAR T-cell therapy without needing further treatments.
Managing CAR T-cell Therapy Side-effects: Short-term and Long-term
The possible short-term side effects of CAR T-cell therapy along with their side effect solutions include:
Nausea

Administer IV fluids
Anti-nausea medication like Zofran

Cytokine release syndrome (CRS)

Tocilizumab injection
Corticosteroids

Neurological (Mild: Headaches, Serious: Confusion, difficulty finding words, Severe and rare: Coma)
Infections
The long-term side-effect of CAR T-cell therapy and its solution:
Decreased healthy B-cells (B-cell aplasia). The surface protein the CAR T-cells bind to on the surface of cancerous B-cells (CLL cells) to kill them is currently CD19 (some clinical trials are reviewing other surface proteins). The surface protein CD19 is also on the majority of healthy B-cells. B-cells create antibodies to monitor the body's fluids (blood and lymph fluid) that help limit body invaders like bacteria or viruses from entering the body's cells. With no healthy B-cells, patients are at an increased risk of infections

The side effect solution to B-cell aplasia is to receive a monthly infusion of donor antibodies. The immunoglobulin infusion is often referred to as IVIG. See here for more about IVIG. A patient who has received CAR T-cell therapy will need this infusion lifelong after therapy to keep their immune system healthy
Factors Influencing Long-Term Remissions
For the best CAR T-cell therapy outcomes, several factors play a crucial role in long-term remission:
Effectiveness of first response: How well the CAR T-cells destroyed cancer cells at the beginning of treatment often leads to longer remissions

Patients who show a deep initial response, usually measured within the first few months post-infusion, tend to have longer remissions. This response can be assessed by determining minimal residual disease (MRD) negativity or measuring circulating-tumor DNA. However, a deep initial response, though necessary, might not guarantee long-term remissions

CAR T-cell levels: Higher levels of CAR T-cells after infusion often correlate with better outcomes

After infusion, CAR T-cells expand and then plateau, sometimes persisting at lower levels for years. Higher levels of these cells early post-infusion correlate with better responses. However, the necessary length and degree of CAR T-cell persistence for durable response vary and might depend on the specific CAR constructs and type of cancer

Pre-treatment with lymphocyte-depleting chemotherapy: This treatment prepares the body for CAR T-cell infusion and has been shown to enhance the response

Lymphocyte-depleting chemotherapy: Administering lymphocyte-depleting chemotherapy (typically a combo of fludarabine and cyclophosphamide) before CAR T-cell infusion enhances the response. This chemotherapy creates an immune environment promoting CAR T-cell proliferation, primarily through the elevation of serum cytokines like IL-7 and IL-15
CAR T-cell Therapy for Richter's Transformation
Richter's transformation (RT) is a rare occurrence when CLL turns into a more aggressive B-cell lymphoma like DLBCL which is difficult to treat. Current first-line chemotherapy treatments like R-CHOP have a 30% success rate, and there's no standard care for relapsed patients. Recent studies have shown promise with CAR T-cell therapies for RT patients. One of these studies reported a 71% complete response rate using a CD19 CAR T-cell therapy with a CD28 costimulatory domain (a molecule that helps fully activate the CAR T-cell).
Similarly, Dr. Adam Kittai's study found positive results with axi-cel (Yescarta) for RT patients. Out of the 9 studied, 8 of the patients saw a decrease in RT symptoms after CAR T-cell treatment with 6 patients still being in remission at the median follow-up time of 6 months.
CAR T-cell Therapy + BTK inhibitor
Researchers wanted to review if it would be more effective to treat CLL patients with CAR T-cell therapy in combination with a BTK inhibitor as opposed to treating patients with CAR T-cell therapy by itself. Data from the TRANSCEND CLL 004 study showed:
19 patients received combination therapy liso-cel (Breyanzi) and ibrutinib (Imbruvica)
All patients had relapsed or refractory disease after treatment with ibrutinib, and 58% had prior exposure to both BTK inhibitors and venetoclax
Cytokine release syndrome (CRS) occurred in 74% of the patient group, with 5% experiencing grade 3 CRS. Neurologic events were reported in 32% of patients, with 16% experiencing grade 3 neurologic events. Patients who experienced these side effects received supportive measures like a tocilizumab injection and corticosteroids to recover
Investigators reported an ORR of 95% (full and/or partial reduction of cancer signs/symptoms) and a complete remission/complete remission with incomplete blood count recovery rate of 63%. Undetectable MRD was achieved in 89% of patients by flow cytometry in peripheral blood, and in 79% of patients by next-generation sequencing in the bone marrow. Of 17 patients who achieved undetectable MRD in the blood, only 1 patient progressed to RT. Neither of the 2 patients with progressive disease during the 10-month follow-up had achieved undetectable MRD after CAR T-cell therapy treatment
Future of CAR T-Cell Therapy Research
New CAR T-cell therapies are being researched. Areas of study include the below:
Alternative tumor antigens: Clinical trials are exploring targets other than CD19 for CAR T-cell therapy. Other cancer cell targets include those like CD20, bispecific CAR T-cells (target two different tumor antigens), Allogeneic "Off-the-shelf" CAR T-cells (CAR T-cells from third-party donors), natural killer (NK) cells
CAR T-cell therapy with a second-generation BTK inhibitor (acalabrutinib/zanubrutinib). A clinical trial in China is reviewing the efficacy of treating CLL patients with CAR T-cell therapy in combination with second-generation BTK inhibitor zanubrutinib (Brukinsa)
Earlier administration of CAR T-cell therapy (not just for relapsed/refractory patients), as seen in the ZUMA-12 trial, could lead to improved outcomes
Conclusion
Several points CLL patients can take into consideration when reviewing if receiving CAR T-cell therapy is right for them include insights into long-term outcomes, how side effects both short-term and long-term are managed, the factors that influence remission, how the therapy is applied for CLL patients that have undergone Richter's transformation, the effectiveness of CAR T-cell therapy in combination with a BTK inhibitor, and future areas of study for this type of therapy. Interested in receiving CAR T-cell therapy for your CLL? Apply through the clinical trial finder here. Search "CAR T" in the keyword bar and enter your location to find a CAR T-cell therapy clinical trial near you. You can also ask your CLL specialist about ongoing CAR T-cell therapy clinical trials near you.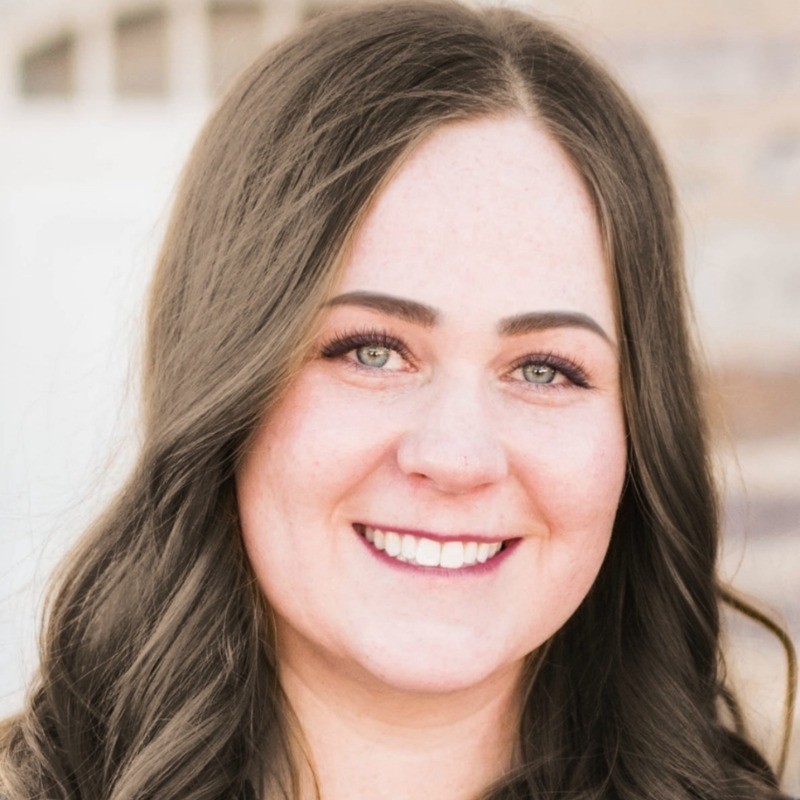 about the author
Megan Heaps
Megan joined HealthTree as a Community Coordinator for CLL in 2022. She is the daughter of a blood cancer patient and has found a passion for helping support patients and caregivers to advance research for their cure and improve their quality of life. In her spare time, she loves to be around family, sew, and cook.
Thanks to our HealthTree Community for Chronic Lymphocytic Leukemia Sponsors: