Know Your Options to Combat Infections - Immunoglobulin Infusions (IVIG) for CLL Patients
Why am I at High Risk for Infections?
Chronic lymphocytic leukemia (CLL) patients are at risk of increased infections. This is because CLL cells are mutated B-cells that are unable to fight infections in the body's fluids and they can crowd out other healthy blood cells as they do not die when they should.
As well, targeted therapies such as venetoclax and BTK inhibitors, although a helpful step in the right direction to not kill many healthy cells along with cancer cells like chemo did, these medicines decrease or limit the progression of both cancerous B-cells (CLL) and healthy B-cells. See here for more about infection-fighting B-cells.
Because of these factors, CLL patients have weakened immune systems and often need supportive measures to maintain good health. Apart from nutrient-dense eating, decreasing excess oxidative stress, staying hydrated, and mild exercise, patients can receive additional medicines like antivirals, antibiotics, and antifungals to fight infection while they are going through treatment. CLL patients not actively in treatment are encouraged to stay up-to-date on non-live versions of vaccinations listed here to boost the immune system.
Another supportive measure CLL patients can receive as prescribed by their doctor is called an immunoglobulin infusion, often referred to as IVIG. A CLL patient qualifies to receive IVIG if their immunoglobulin levels are low. These levels are checked with an immunoglobulin test.
What is IVIG?
Intravenous Immunoglobulin (IVIG) is a blood product prepared from the serum of multiple donors. It is mainly made of immunoglobulin G (IgG), and it provides a source of infection-fighting antibodies for CLL patients.
These donor antibodies help prevent the risk of infections as well as help reduce active infections for CLL patients.
How long does the infusion take?
The donor antibodies are administered via an IV (intravenous, a needle into the vein). The infusion typically takes between 2-4 hours depending on the prescribed dose. Patients are monitored at the care facility during the infusion. Patients may be able to receive the infusion at home. Talk with your doctor about your infusion options.
Are there side effects from IVIG?
Most individuals don't have side effects from IVIG. Possible side effects may include temporary headache and flu-like symptoms of fever and chills (can last 24-48 hours after the infusion). To minimize these effects, healthcare providers might pre-medicate patients with antihistamines or acetaminophen. Slowing the rate of infusion can also help reduce side effects.
How Often Do I Need IVIG?
CLL patients may only need IVIG once a month if actively going through treatment like with venetoclax or a BTK inhibitor. CLL patients not actively going through treatment such as those in watch and wait or individuals who have just finished treatment, may not need IVIG, or if it is administered it may be in less frequent doses. The patient's doctor will help determine the best dosing schedule based on individual patient needs.
IVIG Brands
CLL patients will usually be prescribed the IVIG brand Gammagard. Other brands of IVIG include those like Privigen and Octagam. The differences between the brands include factors like the source of donors, the purification process, and the concentration. Patients may respond better to one brand over another.
IVIG Cost, Insurance Coverage, and Financial Support Resources
Insurance companies usually cover the cost of IVIG so long as it is medically necessary.
For patients covered by Medicare, Medicare will pay 80% of the IVIG cost. The other 20% must be covered by a supplemental plan or by the patient. Under Part B, only the medicine cost is covered. Supplies and infusion pumps are not covered (see below financial resources to help cover any cost gaps).
IVIG can be pricey costing between $5,000-$10,000 per treatment without insurance. However, there are many financial resources to help reduce or waive costs and get you the medical help you need.
Several of these financial support programs include:
Gammagard: Apply for financial assistance through the IVIG pharma company Takeda directly. 1-866-861-1750
If you are receiving home infusions, speak with the home infusion company via their website or talk to your infusion nurse and/or case manager
NeedyMeds - Has an extensive database of patient assistance programs, state assistance, medicine discount programs, and free or low-cost medical care. They also help walk patients through the financial assistance process
IVIG Copay Assistance from AmeriPharma 866-634-1046
The Assistance Fund - Helps patients and families facing high medical out-of-pocket costs by providing financial assistance for their copayments, coinsurance, deductibles, and other health-related expenses
Accessia Health – They specialize in health insurance premiums, pharmacy co-payment, and co-payment waiver assistance
Partnership for Prescription Assistance - Connects pharma companies, healthcare providers, patient advocacy organizations, and community groups to help qualify patients who are uninsured or underinsured get free or nearly free medicines through a public or private program that is right for them
Patient Advocate Foundation – Provides medicine financial aid funds and copay assistance
Good Days - Offers medicine financial assistance, premium assistance, and travel assistance
Healthwell Foundation - Helps patients cover the gap between what insurance does not cover related to copayments, deductibles, and health insurance premiums
RxAssist - Helps provide free or affordable medicines and co-pay assistance
RxHope: Helps with the financial assistance application process
RxOutreach: A mail-order pharmacy for people with little to no health insurance coverage
We want you to get the best treatments you can to help support your length and quality of life. Fighting cancer is hard enough. Adding on difficult side effects like increased risk of infection can be combatted with supportive measures like IVIG. Know your options and talk with your doctor about checking your immunoglobulin levels. If they are low, review the possibility of getting an IVIG prescription to keep you safeguarded against potentially severe infections.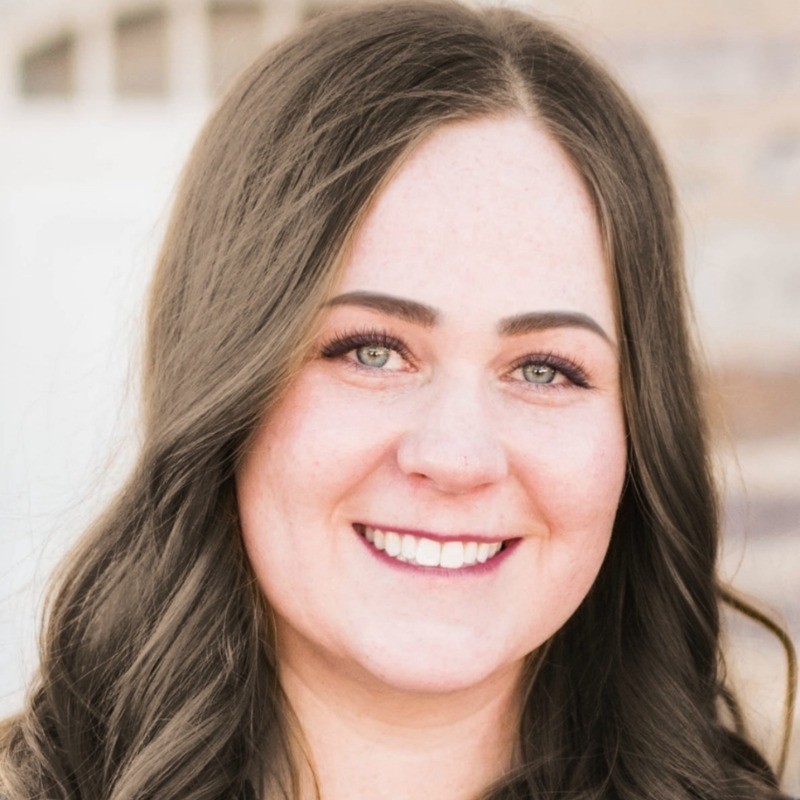 about the author
Megan Heaps
Megan joined HealthTree as a Community Coordinator for CLL in 2022. She is the daughter of a blood cancer patient and has found a passion for helping support patients and caregivers to advance research for their cure and improve their quality of life. In her spare time, she loves to be around family, sew, and cook.
Thanks to our HealthTree Community for Chronic Lymphocytic Leukemia Sponsors: