Debunking AML Clinical Trial Myths 
Clinical trials are one of the key factors to accelerating acute myeloid leukemia research and getting us closer to the cure we all desire. Thanks to clinical trials, effective medicines are tested, approved, and then distributed to the general patient community through the academic center or oncology settings. However, in the United States, we have a low percentage of patients participating in clinical trials and an even smaller population of Black, Indigenous, People of Color (BIPOC) patients participating in them. This consequently leads to less accurate data due to genomics differences between acute myeloid leukemia based on race.
Though the reasons keeping patients from clinical trials are complex and multi-dimensional, there are common misconceptions that we recognize across the board and would like to clarify through this article today.
Myth Number One:
If I enter a clinical trial, there's a good chance that I could receive a placebo.
Fact:
Placebos are not being used in any cancer clinical trials. The FDA (Federal Drug Administration) or IRB (Institutional Review Board) would never allow a placebo to be administered to a terminally ill patient. In fact, randomized clinical trials consist of the best current treatment versus the investigational agent being tested within the said trial.
Myth Number Two:
Clinical trials are riskier than FDA-approved drugs.
Fact:
Treatment on clinical trials has as good of a chance for success as standard treatment. The treatments that are being tested have passed all of the safeguards to make sure that they are effective and safe for patients. All of the drugs that are administered currently in an oncology setting were first approved through a clinical trial and then FDA Approved.
Myth Number Three:
The trial is more important than the patient.
Fact:
Never! You can stop your participation in a clinical trial at ANY TIME and for ANY reason. The patient is the star of the clinical trial. During the trial, all patients are very carefully monitored and under extreme care. The patient is in control during the trial and as stated, can drop out of the trial at any time with no repercussions.
Myth Number Four:
If my doctor doesn't mention clinical trials, it must not be right for me.
Fact:
Your doctor may not be aware of clinical trials you are eligible for, or that you have an interest in one. If participating in clinical trial interests you, take the initiative to find out what clinical trials you are eligible for. You can create a free account on HealthTree and find personalized clinical trials that you are eligible for today! Then, you can bring information on a trial that interests you to your treating physician so that they become aware you are invested in your care and ready to take the next step.
Free Personalized Clinical Trials
Myth Number 5:
Clinical trials are only available for people who have advanced cancer.
Fact:
Clinical trials for acute myeloid leukemia are now available at every stage of the disease. Whether you have a precursor condition like MDS, or you are post-transplant and considering maintenance therapy and would like to participate in a trial about the effectiveness or duration of maintenance drugs, there are acute myeloid leukemia clinical trials available to you. There are even clinical trials testing the quality of life of patients during and after treatment.
Myth Number 6:
Clinical trial drugs cost too much money.
Fact:
The costs of care for patients in a clinical trial are covered. The drugs themselves are covered by the company providing the treatment, and all other costs are covered through insurance or the trial's sponsor, even if these costs aren't directly related to the clinical trial. There are also many foundations that provide grants for transportation, lodging, and even child or pet care.
Myth Number 7:
If I enter a clinical trial, I'll be a "guinea pig".
Fact:
Clinical trials provide patients either the best treatment currently available or new and possibly more effective therapy. Especially in acute myeloid leukemia, the research space has become increasingly competitive because there are so many drugs being developed. Only the best drugs make it to clinical trials. Especially compared to the acute myeloid leukemia field 10-15 years ago, we truly have a wealth of clinical trials available for patients.
I hope that as you read these myths, something resonated with you, or perhaps you learned something. Please share this article with your support group, friends, or acute myeloid leukemia community, and let's increase participation in clinical trials to find a cure together.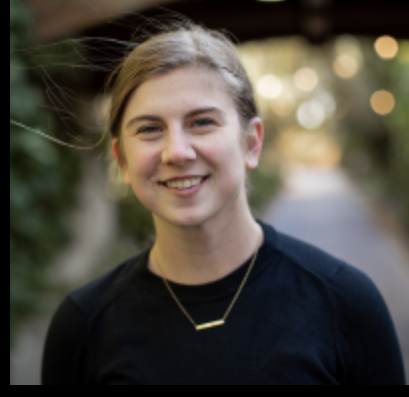 about the author
Audrey Burton-Bethke
Audrey joined the HealthTree Foundation as a Community Manager in 2020 after previously working in the nonprofit field for 4 years as a director of Fundraising and Development. She graduated from BYU with a major in Spanish and Nonprofit Management. Audrey is passionate about serving others, loves learning, and enjoys a nice mug of hot chocolate no matter the weather.
Thanks to our HealthTree Community for Acute Myeloid Leukemia Sponsors: