Why All AML Patients Need an AML Specialist
One of the most important things you can do as a patient with AML is to have an AML specialist on your team.
Why? Because Seeing an AML Specialist Can Add Years to Your Life.
Not every cancer doctor is equipped to treat AML because AML is not a cookie-cutter cancer. It's an extremely complex cancer and researchers are only beginning to understand the biology of this disease and the best way to treat it. General oncologists are talented doctors who treat a wide range of cancers: lung cancer, breast cancer, kidney cancer, head and neck cancer, lymphoma, etc, but it is likely they are treating fewer than 5 AML patients annually. Hematologist oncologists, a more specialized type of cancer doctor, are closer to being AML specialists, but they too still can see a wide range of blood cancers: acute myeloid leukemia, chronic lymphocytic leukemia, multiple myeloma, non-hodgkins lymphoma and many more. Each of these blood cancers acts differently and has different treatment regimens. You want a hematologist oncologist who specializes in AML specifically. These doctors treat AML patients day in and day out and constantly read and contribute to AML research. These are the doctors that are best equipped to help you treat and manage your AML.
Doctors who are not AML specialists might not perform adequate genetic, blood or bone marrow testing at optimal times during your disease journey - and this information is absolutely essential in selecting and modifying a treatment protocol. For example, if you have higher risk genetic features, you may need to receive a more aggressive treatment from the start. They also might not be aware of the best clinical trial for you to join.
AML is Complicated... And So are Your Treatment Options
Because general oncologists and some hematologist oncologists are treating more than one type of cancer, they are less likely to know all the details about the latest advances in AML. Right now, the AML treatment landscape is changing so rapidly with all of the new progress and research coming out. It takes a lot of work to keep up. You want a doctor that is on top of all this new information so that you receive the most effective, cutting-edge treatments.
There are over 12 approved AML therapies, and they are commonly used and being studied in various combinations. Knowing what to apply, when and for which patient in an optimal way takes deep skill and experience. Over 95% of AML cases are confirmed to have at least 1 genetic alteration, with approximately a dozen alterations identified per AML patient, and the genetics can change over time with treatment. Personalizing care for each patient is complex!
You Want a Cure or to Have the Longest Remission Possible
The challenge in AML is that there has been an explosion of drug options over a relatively short amount of time. Up until 2017, patients had very limited treatment options, depending solely on 7 + 3 intensive chemotherapy, hypomethylating agents and allogeneic stem cell transplantation in a more limited amount of cases. You need a specialist who stays up to date on AML specific research and one who has had a lot of experience using these new drugs and understanding all the advancements in stem cell transplant. Because these drugs are newer, you want a doctor who has real-world experience in using them in a wide range of people. This is going to give you the best odds at achieving a cure or a long remission. Plus, AML specialists will be the best at guiding you into additional therapies and/or clinical trial offerings if you were to relapse after receiving standard of care options. Being seen by a doctor who isn't up to date on all the latest advancements will likely not be able to offer you the most cutting-edge and effective treatment.
You Can Get a Second Opinion
Especially with the recent modernization of telehealth, you can connect with AML experts that are not just in your immediate area. This makes getting a second opinion more easily accessible. Treating AML is not black and white, so getting different doctor's opinions on what may be right for your specific type of AML is extremely useful. This is especially important for clinical trials. Your doctor is only able to offer you the trials they are performing or the ones they have been informed about. Getting a second opinion may open the doors to clinical trial opportunities your initial doctor wasn't aware of.
If you are considering stem cell transplant, make sure the transplant center is experienced at stem cell transplant. It's okay to interview several transplant doctors. Transplant has come a long way over the years and you want a specialist who is using all the latest advancements and research to treat you.
We believe that it is so important to consult with an AML specialist that we created an online directory of the top AML specialists at academic centers across the country. Doctors in this directory both treat AML patients and perform academic research.
We hope that you add an AML specialist to your team to help you best navigate your AML, and help you understand the best treatment and clinical trial options.
For more information about finding an AML expert and getting a second opinion, watch these HealthTree University videos featuring two top AML experts: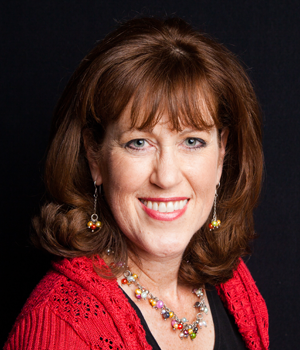 about the author
Jenny Ahlstrom
Multiple myeloma patient, sister-in-law to AML patient, patient advocate, wife, mom of 6. Believer that patients can help accelerate a cure by joining their disease communities and contributing their patient stories to advance a cure. Founder of the HealthTree Foundation.
Thanks to our HealthTree Community for Acute Myeloid Leukemia Sponsors: