New NCCN Guidelines Address Who Should Get a 3rd COVID-19 Vaccine
The National Comprehensive Cancer Network (NCCN) COVID-19 Vaccination Advisory Committee has released updated guidelines to help people with cancer understand if and when they should get a 3rd COVID-19 vaccine.
The guidelines recommend that all patients with active blood cancer receive a third dose of the COVID-19 vaccine regardless of whether they are receiving cancer therapy. The reason for this recommendation is that patients with blood cancer are at high risk for poor responses to vaccination both as a result of immunodeficiency due to the cancer and their associated cancer treatments.
Patients who have received a stem cell transplant (SCT) or engineered cellular therapy such as CAR T-cell therapy within the past 2 years should also obtain a 3rd dose, as well as those who have received a SCT and are on immunosuppressive therapy or with a history of graft-versus-host disease regardless of when the transplant took place.
Timing of the Third Dose:
The NCCN guidelines state that the CDC recommends the additional dose of either the Pfizer or Moderna COVID-19 vaccine be administered at least four weeks after the second dose. It is recommended that a third dose of the same vaccine should be used if possible. If the same vaccine isn't available for the third dose or is unknown, either a Pfizer or Moderna COVID-19 vaccine may be used. Currently, a second dose of the Janssen/Johnson & Johnson vaccine is not recommended.
Patients who are receiving SCT or CAR T-cell therapy will need to wait at least 3 months post-therapy before receiving the vaccine. Patients receiving cytotoxic chemotherapy such as cytarabine and anthracycline-based induction regimens need to delay vaccination until absolute neutrophil count (ANC) recovery. Those who are experiencing marrow failure and/or are expected to have limited or no recovery from their therapy as well as those who are receiving long-term maintenance are able to receive the vaccine once it is available.
The guidance also mentioned that it is preferable for immunocompromised patients to receive their third dose in a healthcare delivery setting rather than a pharmacy or public vaccination clinic to limit their risk of exposure to the general public.
Patients Should Continue to Practice Additional Preventative Measures
Although early data shows that a third dose can increase antibody titers in immunocompromised patients, cancer patients remain at higher risk for COVID-19 and associated complications. Vaccine responses, even with an additional dose, may not be enough to prevent infection. Therefore, despite receiving a third dose, patients should continue to wear masks in public, especially when indoors, and avoid crowds and large gatherings. Although infection can occur even in vaccinated individuals, cancer patients should avoid all unmasked interactions with unvaccinated individuals if possible. Additionally, COVID-19 vaccines should be given to all household contacts and caregivers, when they are eligible to receive the vaccine.
Words From the Experts
Chief executive officer at NCCN, Robert W. Carlson, MD, states "COVID-19 can be very dangerous, especially for people living with cancer, which is why we're so grateful for safe and effective vaccines that are saving lives. Our organization exists to improve the lives of people with cancer; we have a long track record for making recommendations that improve quality and length of life. We want our patients to live the longest and best lives possible, which means following the science on vaccination and mask-wearing."
"When it comes to people's safety, we have to take every precaution," said Steve Pergam, MD, MPH, infection prevention director at Seattle Cancer Care Alliance and co-leader of the NCCN COVID-19 Vaccination Advisory Committee. "That means even after a third dose of the vaccine, we still recommend immunocompromised people—such as those undergoing cancer treatment—continue to be cautious, wear masks, and avoid large group gatherings, particularly around those who are unvaccinated. All of us should do our part to reduce the spread of COVID-19 and get vaccinated to protect those around us from preventable suffering."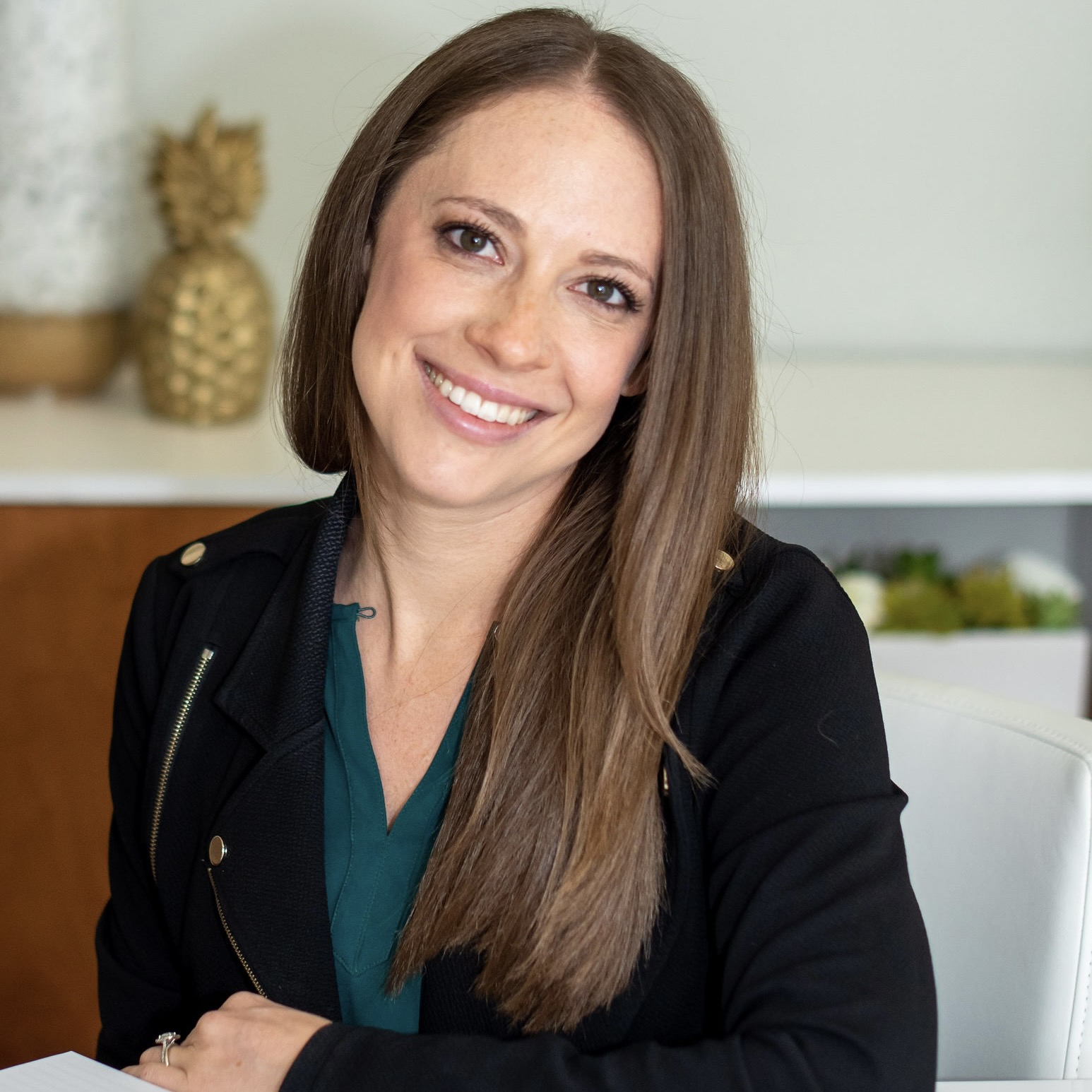 about the author
Katie Braswell
Katie joined HealthTree as the Community Director for AML in 2021. She is a registered dietitian who previously worked at the VA hospital in Dallas, Texas where she coached veterans with blood cancer on how to use nutrition to improve their treatment outcomes and minimize cancer-related side effects. Katie is passionate about health education and patient empowerment. In her spare time, she loves to experiment with new recipes in the kitchen, spend time running outdoors and travel to new places.
Thanks to our HealthTree Community for Acute Myeloid Leukemia Sponsors: