Moving Toward A Personalized Medicine Approach for Treating AML
AML is referred to as a heterogeneous disease. This means that your AML most likely looks different than someone else's AML. This is because of genetics. Many different genetic mutations and chromosomal changes can occur in AML, and these changes influence the severity of the disease and the effectiveness of different treatments.
Let's take a look at some of the more common AML mutations.
FLT3
FLT3 is one of the most frequent genetic mutations found in AML. It occurs in 30% of AML cases. There are two major types of FLT3 mutations: internal tandem duplication (FLT3-ITD) which represents 25% of all FLT3 mutations and point mutations or deletion in the tyrosine kinase domain (FLT3-TKD). Patients with FLT3 mutations are thought to have a higher risk of relapse and lower cure rates. However, this is changing with the development of a class of drugs called FLT3 inhibitors. Midostaurin and gilteritinib are two FLT3 inhibitors that have been approved by the FDA over the past several years. These drugs provide hope for improving treatment outcomes and response rates in patients with FLT3 mutations. Many more potent FLT3 inhibitors are currently in clinical trials.
NPM1
Changes in the NPM1 gene are typically more favorable and occur in 30% of adult AML cases. People with this mutation often respond better to chemotherapy and have increased survival rates as long as this mutation is not also coupled with a secondary FLT3 mutation. About 40% of patients with NPM1 face a relapse, meaning about 60% have the possibility of being cured with chemotherapy alone. Newer research has found that there are actually two NPM1 subtypes, one being "primitive" and the other "committed". This newer discovery could help further predict survival rates and improve treatment response once targeted drugs are developed and approved to be used depending on which subtype of the NPM1 mutation a person has.
IDH1 and IDH2
IDH1 and IDH2 mutations occur in about 20% of AML cases and are more common among older adults. A combination of venetoclax and azacitidine has shown to be especially effective among older adults with IDH mutations who are unable to undergo intensive chemotherapy. Ivosidenib is an IDH1 inhibitor and can be used in newly-diagnosed IDH1-mutant AML or in patients who are at least 75 years old or who have comorbidities that preclude the use of intensive induction chemotherapy. Enasidenib is an IDH2 inhibitor and can be used in adults with relapsed or refractory IDH2-mutant AML.
Know Your Genetics
Genetic changes are why AML treatment should be personalized. Drug therapy is often determined by the type of mutation a patient has. Drug choices that support your AML mutations should always be considered instead of trying to treat the disease with a one-size-fits-all approach. An abundance of research is currently being done on these 3 mutations and many others so that targeted drugs can be developed for AML and personalized medicine can be the way of the future!
Upcoming Event
Want to learn more about how personalized medicine applies to your AML? Register for our Adult AML Chapter event that will be held on 10/28 at 2 PM Central. Dr. Eytan Stein, a prominent AML expert from Memorial Sloane Kettering Cancer Center will spend time explaining how he implements personalized medicine within his practice to ensure his patients are treated based on their unique clinical picture and genetic subtype. This will be an exciting hour-long webinar that you don't want to miss.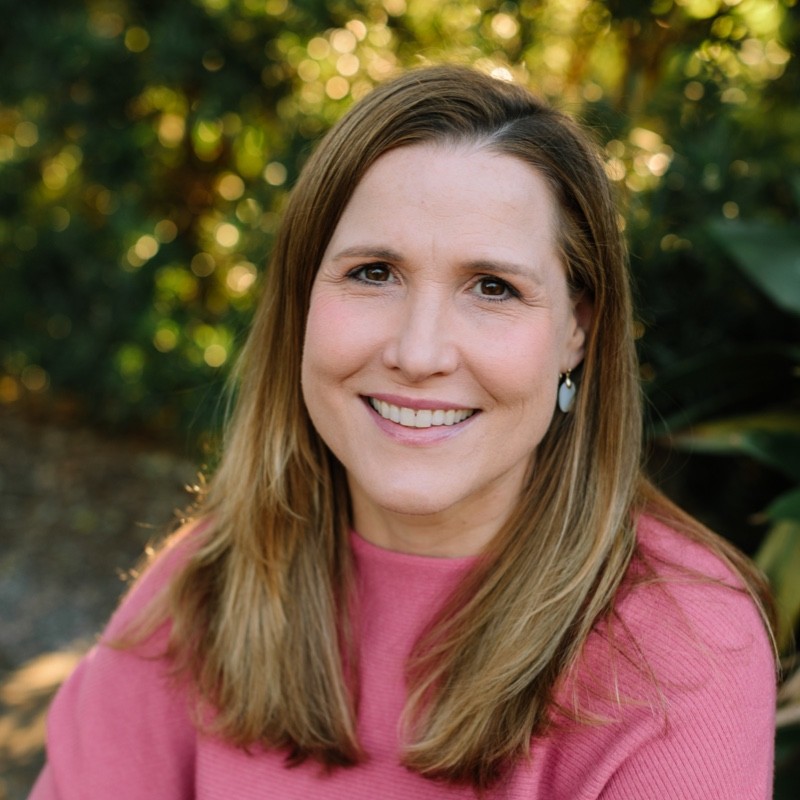 about the author
Kerith Amen
Kerith joined HealthTree Foundation as a Community Co-Director for AML in 2022. She is a mother to a spirited eight-year-old daughter, Adair, and their beloved rescue, Violet. She lost her best friend and husband, Rob, to AML in March 2018. Kerith wishes she had a resource such as HealthTree for AML during Rob's illness. She is a strong supporter of HealthTree's mission. She hopes that by sharing her experience, she may help other patients and caregivers navigate an AML diagnosis.
Thanks to our HealthTree Community for Acute Myeloid Leukemia Sponsors: