EHA Congress 2022: Magrolimab Plus Azacitidine for Untreated Higher-Risk MDS - Phase 1b Results
Dr. David Sallman, an AML expert from Moffitt Cancer Center in Tampa, Florida speaks to us at the 2022 annual European Hematology Association Congress in Vienna, Austria about the clinical trial he presented at the meeting looking at the combination of magrolimab and azacitidine in high-risk MDS, a condition that can transform into AML.
High-risk MDS treatment has unfortunately not changed since 2006. There have not been any new FDA approvals other than for a hypomethylating agent. MDS/AML researchers like Dr. Sallman are diligently looking for the combination of therapies that are really going to be able to change and improve the standard of care for these patients.
Magrolimab is a new monoclonal antibody that blocks a "don't eat me" signal, a signal that is overexpressed in cancer cells. The blocking of this signal allows for phagocytosis to occur, which is the process a cell uses to engulf large particles and eliminate cancer cells. Azacitidine, the second drug used in this trial can actually upregulate the "pro eat me" signal calreticulin which promotes synergy between these two drugs.
Dr. Sallman presents the results of 95 patients with high-risk MDS with a median followup of 17 months.
In terms of safety, the combination is found to be well tolerated. However, there is a known anemia that is expected. Old red blood cells express "pro eat me" signals which is the body's way of getting rid of them at the end of their lifespan. So particularly after the first and second doses, large drops in hemoglobin have been seen. To counter this, researchers keep patients' hemoglobin above nine and recheck them very frequently during the first week, and actually perform two checks on day 1 and day 4. Other than the possible anemia, researchers are not seeing any additional unique toxicities and are particularly not seeing the immune related toxicities that are often associated with traditional immune checkpoint agents.
Study Results
Over 75% of patients are achieving responses with true complete remissions between the 30 and 40 percentile based on if you're looking at non-TP53 patients versus patients with the TP53 mutation. Dr. Sallman's presentation at the EHA Congress is the first presentation of survival data with this drug combination.
Twenty six percent of patients in this study were TP53 positive. This group of patients had a median survival of 16 months. Although this survival length is not good enough, the survival benefit of azacitidine with magrolimab has shown to be 6 months greater than any trial to date in TP53 positive patients. Over 60% of patients without TP53 mutations were still alive as of this data readout.
Dr. Sallman states that at this Congress, researchers will also present the very initial transplant data. Historically only 10-15% of patients are bridged to transplant, however in this study over 30% of patients were able to get to transplant with this combination therapy. The two year overall survival of patients who received transplant was 77%.
Researchers are hoping that due to this combination, these patients are getting deeper molecular remissions, which are then translating to better outcomes.
Next Steps
These results highly support the ongoing ENHANCE trial which is a double blind placebo controlled trial, comparing magrolimab + azacitidine to azacitidine therapy alone with a dual primary endpoint of complete remission and overall survival. Dr. Sallman is hopeful that the results of these trials will provide a more effective option as the standard of care for high-risk MDS and in particular, TP53 positive patients.
While Dr. Sallman's study specifically focused on high-risk MDS patients, magrolimab is also being studied heavily in AML patients and showing promising results in these patients as well. You can learn more about magrolimab for AML in a podcast episode we recently did with Dr. Jurcic from Columbia University.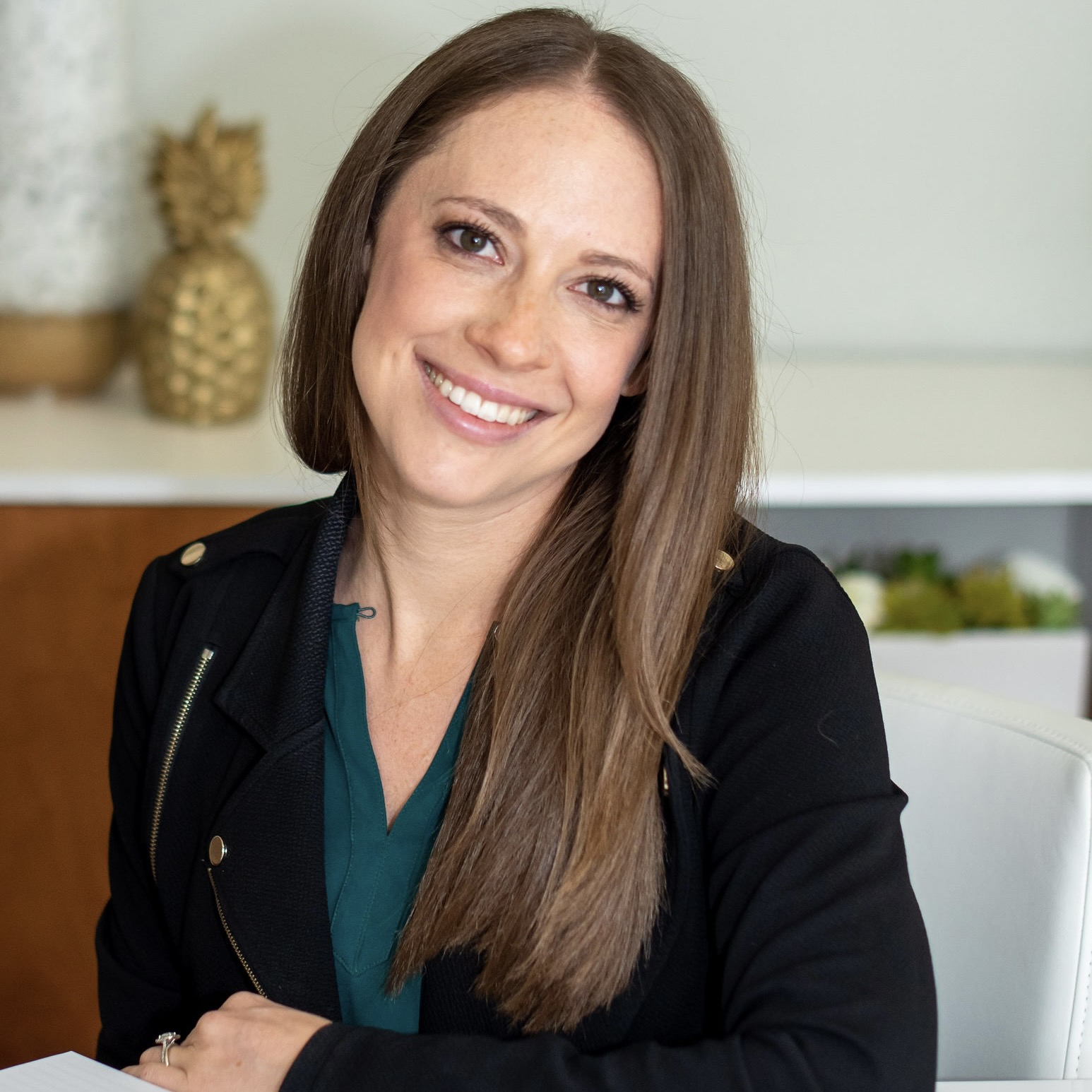 about the author
Katie Braswell
Katie joined HealthTree as the Community Director for AML in 2021. She is a registered dietitian who previously worked at the VA hospital in Dallas, Texas where she coached veterans with blood cancer on how to use nutrition to improve their treatment outcomes and minimize cancer-related side effects. Katie is passionate about health education and patient empowerment. In her spare time, she loves to experiment with new recipes in the kitchen, spend time running outdoors and travel to new places.
Thanks to our HealthTree Community for Acute Myeloid Leukemia Sponsors: