Make a Difference This Giving Tuesday
On November 29th, a week from today, join millions for a global day of giving.
According to GivingTuesday.org, this day of giving was founded in 2012 as a day that encourages people to do good. Over the years, it has grown to become a key fundraising event for nonprofits around the world. What began in the United States, has become a global holiday with thousands of organizations in 80 countries that are inspiring generosity in their communities.
Last year, Giving Tuesday revenue in the United States reached record highs in 2021. It's amazing what we can accomplish together as a society!
This 2022, we encourage you to join the movement. If you are wondering how to participate, here are some options:
Donate: make a one-time donation or give a recurring gift. Every donation goes a long way! You can donate here.
Advocate for a cause: you can advocate for HealthTree by sharing our mission with your friends and family or on social media.
Start your own fundraising page on our behalf: you can start your own fundraising through our Facebook page and ask people to help you donate and reach your goal.
Become a monthly donor on our Facebook page (HealthTree for AML) and Meta will match your donation up to $100.
Give on behalf of a loved one: the perfect holiday gift for someone you love who is close to this cause.
HealthTree is possible because of each one of you and your contributions. We are grateful for the resources and programs we have been able to provide for AML patients and are excited to continue doing so.
On this Giving Tuesday, we invite you to donate to HealthTree and participate in our goal to reach and support more AML patients! Working together, every day, we get closer to a cure.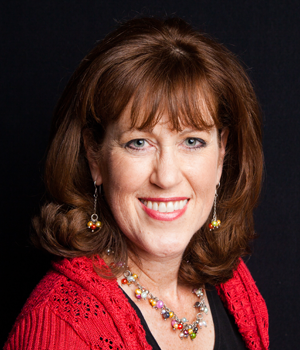 about the author
Jenny Ahlstrom
Multiple myeloma patient, sister-in-law to AML patient, patient advocate, wife, mom of 6. Believer that patients can help accelerate a cure by joining their disease communities and contributing their patient stories to advance a cure. Founder of the HealthTree Foundation.
Thanks to our HealthTree Community for Acute Myeloid Leukemia Sponsors: