Breaking News: FDA Approves Quizartinib for FLT3 Positive Acute Myeloid Leukemia
Yesterday, July 20th, 2023, marked a significant milestone in the fight against acute myeloid leukemia (AML) as the U.S. Food and Drug Administration (FDA) granted approval for a new therapy called quizartinib. This approval offers a new ray of optimism for those battling against FLT3 positive AML, a type of AML that occurs in about one-fourth of patients.
Understanding Quizartinib and How It Works
Quizartinib is an oral medication that specifically targets a gene mutation called FLT3-ITD. This mutation is known to lead to the rapid growth of leukemia cells and before FLT3 inhibitors became widely available, was known to worsen the prognosis for patients. FLT3 inhibitors are divided into first generation multi-kinase inhibitors (such as sorafenib, lestaurtinib, midostaurin) and second generation inhibitors (such as quizartinib, crenolanib, gilteritinib) based on their potency and specificity of FLT3 inhibition.
By blocking the FLT3-ITD mutation, quizartinib helps to slow down the growth of AML cells, preventing their spread and giving the patient's body a better chance to fight the cancer. It is administered in the form of pills, making it a convenient and accessible treatment option.
The Journey to FDA Approval: The QuANTUM-First Study
The FDA's approval of quizartinib was based on results from the phase 3 QuANTUM-First study, a pivotal clinical trial that evaluated the medication's effectiveness and safety. The study included 539 newly diagnosed patients with a FLT3-ITD mutation. Patients either received quizartinib (n=268) or placebo (n=271) with induction and consolidation therapy and as maintenance monotherapy. Patients who received a transplant started maintenance after transplant recovery.
The results were encouraging. At a median follow-up of 39.2 months, the median overall survival was 31.9 months with quizartinib versus 15.1 months with placebo. Additionally, the complete response (CR) rate in the quizartinib and placebo groups were both 55%. The median duration of this response in the quizartinib group was 38.6 months compared to 12.4 months in the placebo group.
The study revealed that patients who received quizartinib had significantly longer overall survival compared to those who only received chemotherapy without the targeted therapy. It is however important to note that there was no benefit shown in quizartinib being used as a maintenance monotherapy following allogeneic stem cell transplant.
What This Means for AML Patients
With this new treatment option, patients who have the FLT3-ITD mutation now have another tool in their arsenal to effectively manage their condition. The hope is that this targeted therapy will not only extend a patient's survival but to also enhance the quality of life for this subset of AML patients. Quizartinib is now approved to be used in a few different settings including in combination with standard cytarabine and anthracycline induction, cytarabine consolidation and as maintenance monotherapy following consolidation chemotherapy.
Looking Ahead
While this FDA approval is undoubtedly a cause for celebration, the medical community continues its pursuit of better treatments and, ultimately, a cure for AML. To date, there are still challenges that remain when treating FLT3 positive AML including overcoming FLT3 inhibitor resistance and further understanding the role of using FLT3 inhibitors in the post-transplant maintenance setting. These concerns are currently being investigated in various research settings.
Want to Learn More About Quizartinib?
Watch this video we captured of Dr. Erba, one of the QuANTUM-First study's lead investigators, as he discusses quizartinib at the 2022 European Hematology Association's annual meeting.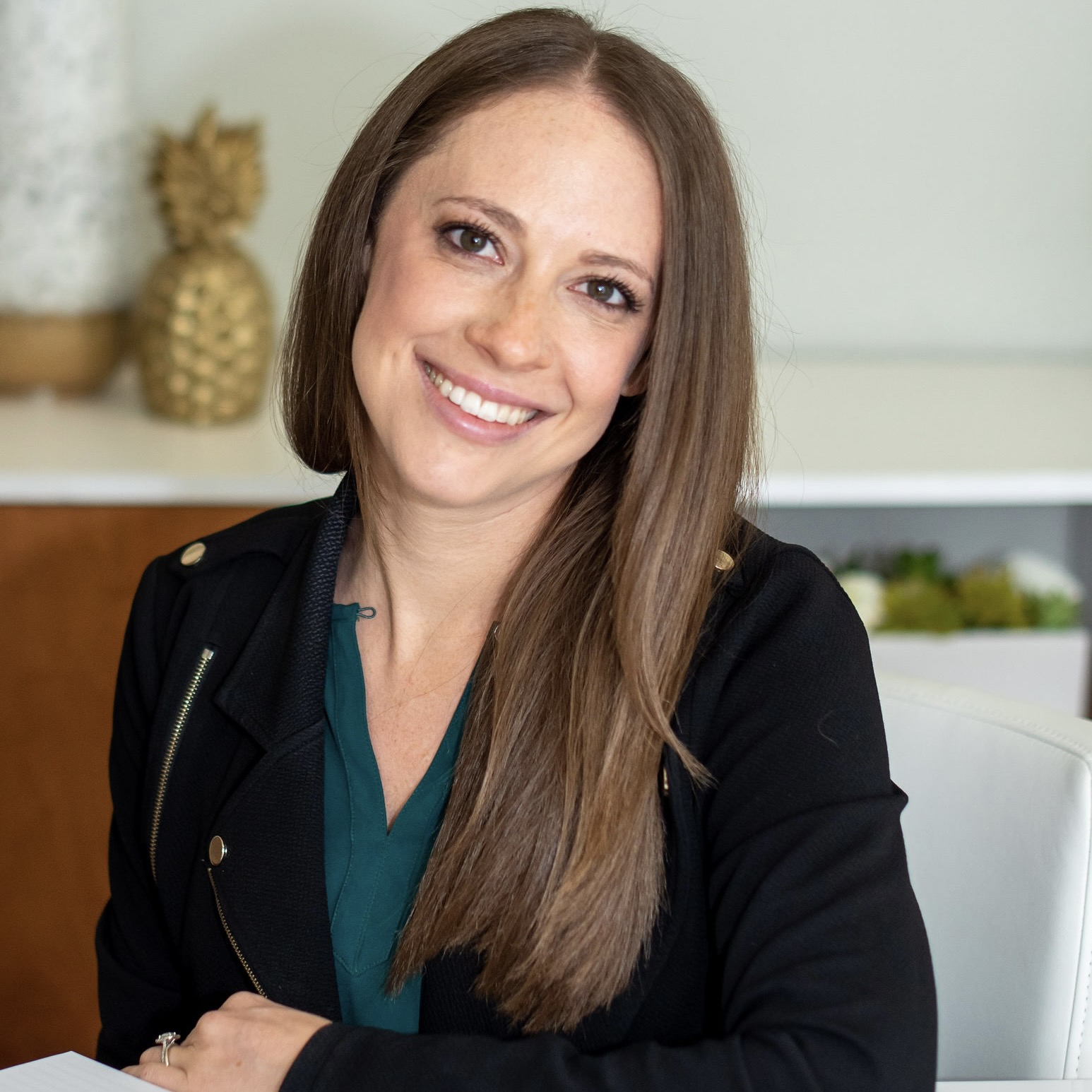 about the author
Katie Braswell
Katie joined HealthTree as the Community Director for AML in 2021. She is a registered dietitian who previously worked at the VA hospital in Dallas, Texas where she coached veterans with blood cancer on how to use nutrition to improve their treatment outcomes and minimize cancer-related side effects. Katie is passionate about health education and patient empowerment. In her spare time, she loves to experiment with new recipes in the kitchen, spend time running outdoors and travel to new places.
Thanks to our HealthTree Community for Acute Myeloid Leukemia Sponsors: