Going through treatment for AML takes a toll on your body. It can make you feel tired, weak and anxious. Taking care of yourself and focusing on what is within your control can make you feel better! Getting enough nutrition and eating foods that support your body's natural ability to heal can give you more energy, accelerate the treatment process, keep you from becoming malnourished and even improve your mood. Here are a few nutrition tips to help you feel your best during and after treatment:
Eat enough
It is easy to skip out on calories whenever you aren't feeling like yourself or busy going to and from the hospital for appointments. Eating enough may take a little planning, but doing so consistently helps battle fatigue. Listen to your body and aim to incorporate foods that sound appealing to you into your daily routine. If eating a certain food brings you joy or comfort, capitalize on that! When eating is enjoyable, it encourages you to eat more overall. If you're struggling to eat full meals, aim to eat at least several bites of high-calorie foods at least every 2-3 hours to avoid long periods of fasting.
Eat your protein first
If you're struggling to finish your meals, make sure to eat the protein portion on your plate first. This means focusing on eating the meat, fish, beans, eggs, dairy or cheese before eating other foods. Protein is often the first food we avoid if we have poor appetite or nausea, but it's most important in helping you to maintain your muscle mass. So, it's best to tank up whenever you have an appetite or the nausea has subsided. Loss of muscle mass is often associated with poorer outcomes during cancer treatment so make it a goal to maintain it as much as you can.
Pack snacks
If you know you're going to be away from the house, bring food with you. Going long periods of time without eating can cause weight loss, especially when this happens several times per week. Aim to pack snacks that contain protein and are at least 250 calories. Good examples of this are: 2 hard-boiled eggs + a piece of fruit, a container of full fat Greek yogurt with a handful of nuts or an individual container of hummus or guacamole with pretzels.
Add healthy fats
Fats are your most concentrated source of calories. So, if you need a calorie boost, fat is where it's at! Adding fats is especially useful if your appetite is poor because you only need small amounts to make an impact. Here are some examples of ways to boost up the fat in your meals: add cheese or avocado to your eggs, mix in butter and/or peanut butter to oatmeal, drizzle your veggies with olive oil or stir canned coconut milk into soups.
If you have a good appetite, focus on anti-inflammatory foods
Anti-inflammatory foods support the healing process and contain vitamins, minerals and antioxidants that help to reduce pain, boost your mood and manage certain treatment-related side effects. Incorporating these foods several times throughout the day is ideal. Some of your most anti-inflammatory food choices include: blueberries, broccoli, salmon, walnuts, extra virgin olive oil, turmeric and ginger.
Food is powerful
Eating well is a big part of the healing process and shouldn't be overlooked when going through treatment for AML. If you are having more significant side effects and your nutrition can't be maintained with the tips above, speak with your hospital's registered dietitian as soon as you can. Be proactive about your nutrition in order to avoid unintentional weight loss!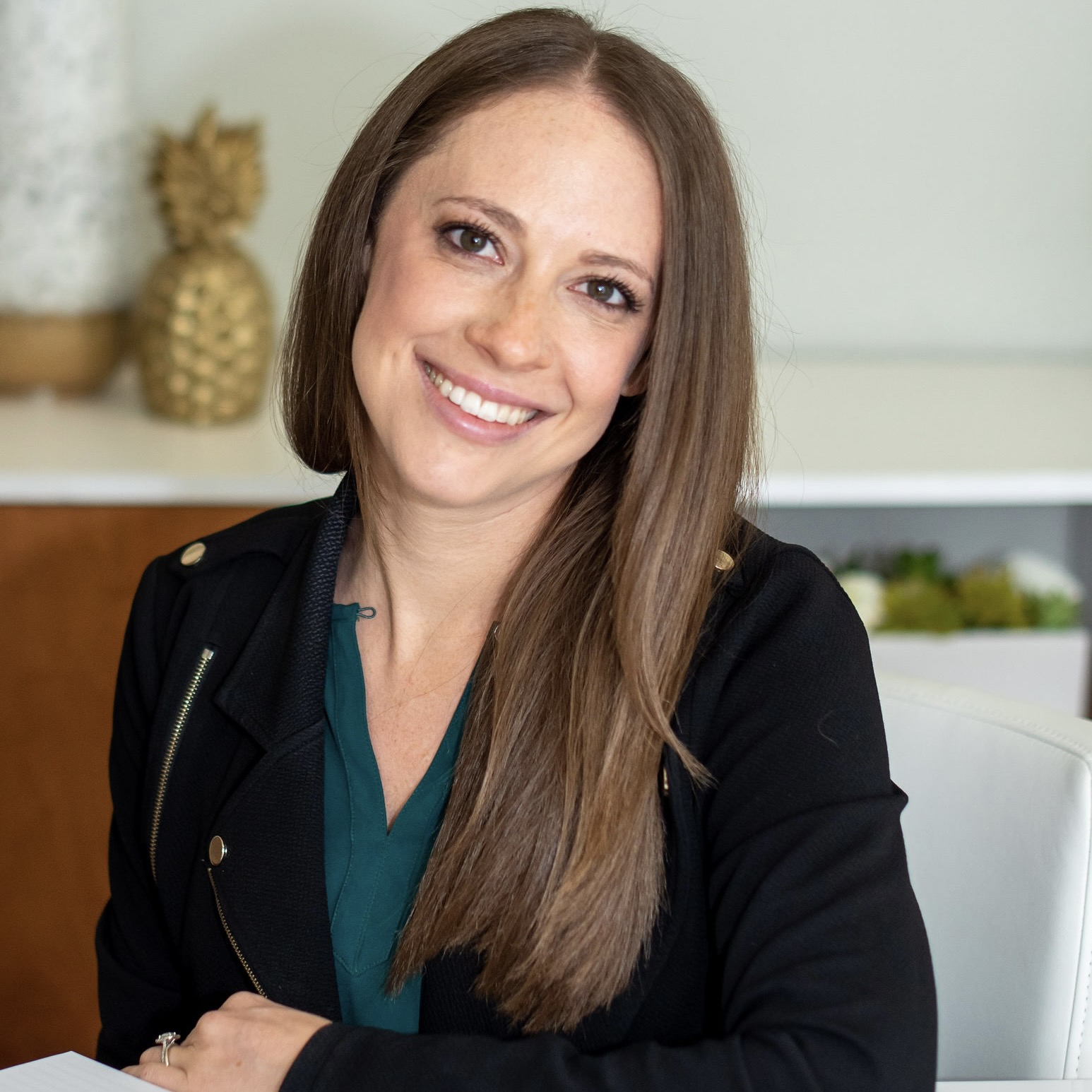 about the author
Katie Braswell
Katie joined HealthTree as the Community Director for AML in 2021. She is a registered dietitian who previously worked at the VA hospital in Dallas, Texas where she coached veterans with blood cancer on how to use nutrition to improve their treatment outcomes and minimize cancer-related side effects. Katie is passionate about health education and patient empowerment. In her spare time, she loves to experiment with new recipes in the kitchen, spend time running outdoors and travel to new places.
Thanks to our HealthTree Community for Acute Myeloid Leukemia Sponsors: