Blood Lines – Poetry to Celebrate Blood Cancer Awareness Month
This article was written by Juliet Robertson who is an AML survivor and retired education consultant who specialised in learning and play outdoors. She is the author of two books, Dirty Teaching: A Beginners Guide to Learning Outdoors and Messy Maths: An Outdoor Playful Approach for Early Years. Juliet writes a blog, "I'm a teacher, get me OUTSIDE here!" and loves hiking, being with friends and getting out and about.
Back in July I decided I wanted to do something to recognise all the support and kindness, not just from friends, colleagues and family but also the huge array of charities and organisations that exist which support those with a blood cancer. HealthTree has been particularly supportive in terms of relevant news, informative webinars and, also offering creative journaling sessions.
The Blood Lines Poetry Anthology is my way of doing this. Each day in September 2022 I am publishing one of my poems and highlighting an organisation that has made a positive difference. By sharing my story this way, I hope it will support others with a blood cancer – perhaps something I'm writing resonates or the organisation I'm flagging up is unfamiliar.
Sign up to receive a daily poem written by Juliet during Blood Cancer Awareness Month
I am not a poet. My background is a teacher, school principal and education consultant. As a result of chemo fog, I found it hard to concentrate on reading novels. But poetry was doable. I skipped over poems that I didn't like or made no sense to me. I read and re-read ones that I enjoyed. I could even do this as I walked around my hospital room for exercise, speaking the words aloud. It opened up a whole new world. It brought nature, wild ideas, humour and fun back into the dreary grey room.
Last November I began writing my own poetry and found it to be an empowering process as I could make of all that was happening to me since coming down with Acute Myeloid Leukaemia and how it turned my life upside down. I found the treatment traumatic as it was the second national Covid lockdown here in the UK when I walked alone into hospital for a 5-week stay. I don't have favourite poets, but I'm inspired by an old university friend, Alec Finlay who is a poet and an artist. He understands the power of words. Poetry is word play to me. Writing a poem is like doing a jigsaw.
Almost all my poems are about the impact of cancer on my life. It provides a safe place to express my feelings and then move on. Writing poetry also allows me to open the way to having tough conversations with my husband, family and friends and how we feel about what is happening to me. It's an emotional time for all involved, yet expressing our thoughts and feelings isn't always easy.
My poetry is mainly inspired by reading other people's work. This is how I write:
I look for different forms and types of poems both online and in books. Some rhyme, some don't. Some are children's poems, some are modern and some are old. I love the variety that exists.
As I read poems, any which speak to me, I store them on my phone.
I look at how the poem has been constructed. For example, does every line contain the same number of syllables? If it rhymes, what is the pattern of rhyme.? If it doesn't rhyme, is there another structure? For example, have words or phrases been repeated? the Is there a strong use of metaphor? Finally, I consider the emotion of a poem. Is it joyful, angry, a rant, a moral lesson? Why do I like it? This helps me work out what I want to say and how.
I collect sparks of inspiration. These are usually off-hand comments made by people I meet or situations I find myself in. For example, a comment about being runover by a bus resulted in a poem (The Bus Ride, 28 Sep). Sometimes it is a word or phrase in a book or a conversation. This is where the Journal Calling Sessions that HealthTree has supported made a difference. I was learning so much about creativity from other people in the group. None of us are professional artists or writers. We're a bunch of people who share a blood cancer diagnosis.
If I write a rhyming poem, I use a website called Rhyme Zone which is a bank rhyming words. Likewise, an online thesaurus or dictionary can give me different words to use, so the colour blue becomes "sapphire" or "azure".
My first poem was called "Weathering the Storm" (26 Sep) and based on "Sea Fever" by John Masefield. I took the structure and the rhythm but changed the text to talk about why I needed to be outside and soak up the storm.
I constantly tinker with a poem. They are rarely finished in a perfect form. I get feedback from friends and my sisters on specific lines or words or the tone of a poem.
I have begun to study poetry through online webinars and short courses. I use the Poetry Kit because Jim Bennett who runs them gives sensible feedback and encourages me to be analytical. There's loads of forums and websites and social media groups and local writing groups so support is out there!
Poems inspired by the Journal Calling sessions
Evening Poem – for 10th Sep Blood Lines poem
This evening her world prepares to sleep
Forming cloud islands that float on sunset's ocean
The day's remnants woven as colourful waves
Into the glowing ember sky.
Stars appear - golden flecks in velvet pools
Growing in depth and clarity, revealing their souls.
She wears golden sandals. Their weight, their brightness
Are her cherished dreams hidden by future's murky water.
She splashes and plays under moonlight.
She will not drown in this sea of uncertainty
Carried along by the currents, unafraid of not knowing
Reaching shores of new lands.
Smelling the fresh wind and perfume of the night
She digs into her pocket,
Pulling out seeds of courage, faith, love and hope
To scatter, sow and grow another day.

Inspired by Mary Oliver's "Morning Poem".
Graceful Swallows – this is the final poem on 30 Sep
We don't have to be fighters
We don't have to battle our cancers
On poppy fields of past wars and legacies
We could love ourselves for who we are
And wonder at what life expects of us
Let's share our fears, listening to those of others
Time does not stop in our reality
The sun still rises and travels across the sky
Allowing us to walk through shadow and light
Over fells and moors
In oak woods and becks
Time calls the graceful swallows away
Back to the shores of winter homes
Their seasonal beauty adds meaning and purpose
To our wild and precious lives
The graceful swallows with their call of freedom
Remind us that we still belong, and, we are
Irreplaceable, inimitable, loving beings
Notes
Inspired by "Wild Geese" by Mary Oliver and a response to her famous question, "What is it you plan to do with your one wild and precious life?"
The Visitor – 23 Sep
Come in Sadness, leave your heavy shoes at the door
Here! Take my comfy slippers.
Thank you for your wilted flowers.
In a vase with sugared water, they will revive
and survive a few days more.
Go! Explore my house whilst I put on the kettle
Watch out for my friend, Courage, taking a bath
soaking in Sorrow, she will entice you
To share her space and may try to drown you.
The warm soapy water hiding bubbles from your mouth
Must you leave now? So soon you are on your way!
Courage and I like to waltz through each room
teaching each other dance steps around the furniture
I will press your fading flowers to capture
Your brief, forgettable stay.
Notes
Inspired by "The Guest House" by Rumi but with overtones of Sylvia Plath.
The wedding ring
Life moves in circles
From beginning to end
This passing of time is unbroken
And reflected in the ring you gave me
The strength of the metal
The story of our lives and our love
The continuity that exists
Is infinite and eternal
Interested in receiving a poem per day written by Juliet during the month of September?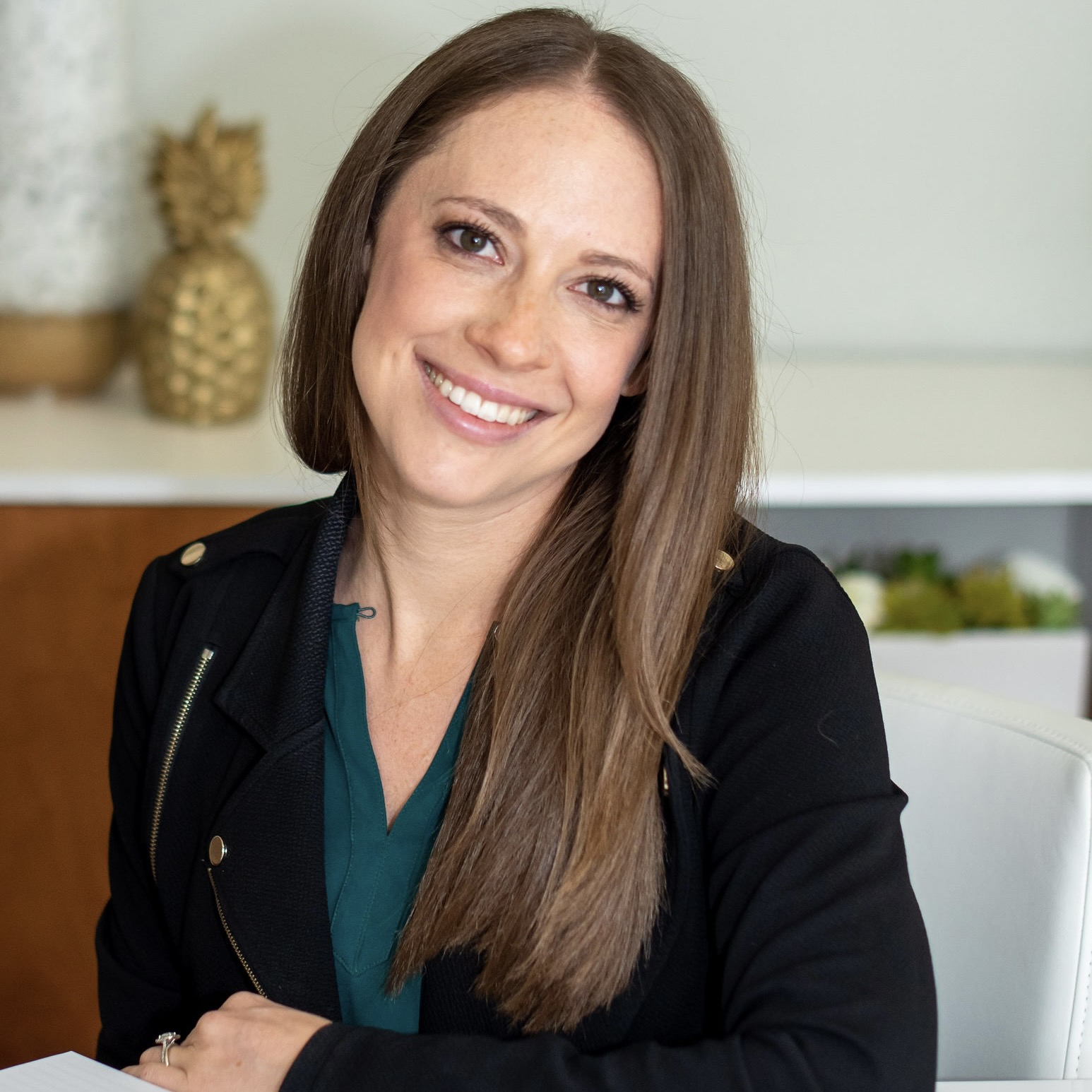 about the author
Katie Braswell
Katie joined HealthTree as the Community Director for AML in 2021. She is a registered dietitian who previously worked at the VA hospital in Dallas, Texas where she coached veterans with blood cancer on how to use nutrition to improve their treatment outcomes and minimize cancer-related side effects. Katie is passionate about health education and patient empowerment. In her spare time, she loves to experiment with new recipes in the kitchen, spend time running outdoors and travel to new places.
Thanks to our HealthTree Community for Acute Myeloid Leukemia Sponsors: