ASH 2021: Response to COVID-19 Vaccines in Patients with AML
Dr. Akriti Jain from H. Lee Moffitt Cancer Center and Research Institute presented her abstract today at ASH 2021 titled Responses to Sars-Cov-2 Vaccines in Patients with Myelodysplastic Syndrome and Acute Myeloid Leukemia.
Patients with AML are at high risk for developing severe COVID-19 that is more likely to lead to major complications including death compared to the general population. Additionally, it is uncertain whether AML individuals who have white blood cell deficiencies will develop protective immunity from vaccines. The goal of Dr. Jain's research was to describe immune responses to the COVID-19 vaccine in AML patients and better understand the vaccine's safety profile in this patient population.
Study Design
She enrolled both AML and MDS patients into a single-site observational study utilizing the mRNA COVID-19 vaccine. Enrollment took place from January 12th to January 25th 2021. She collected blood from participants prior to the first and second dose which occurred on days 1 and 29 as well as 28 days after the 2nd dose which was day 57 and submitted the blood for antibody analysis. Chart reviews were completed to collect baseline characteristics of the participants, information about their cancer diagnosis, the types of treatments they received and their disease status.
Patient Demographics
A total of 46 patients participated with 30 having AML and 16 having MDS. The median age of the participants was 68. Most were male caucasians. The median time from AML or MDS diagnosis to the start of the first vaccine was 24.3 months. One-third of participants (15) had active disease, meaning the majority (87%) were in remission. 69% were post allogeneic stem cell transplant and the median time since transplant was 17 months.
Study Conclusions
Dr. Jain found that 69.6% of participants were seropositive after dose 1 and 95% were seropositive on day 57 which was 28 days after their second dose. Age, gender, disease, remission status and prior lines of therapy did not significantly affect the patient's seropositivity status.
Additionally, there were no differences in antibody levels based on absolute neutrophil count (ANC), and transplant status did not affect antibody responses. Patients on immunosuppression were not affected either. Antibody levels were significantly higher after the second dose of the COVID-19 vaccine compared to first.
When compared to patients with solid tumors, antibody levels were significantly higher in solid tumor patients after the first dose but this difference disappeared after the 2nd dose.
Dr. Jain noted that the adverse events from the vaccine that occurred in her trial included injection site soreness, fatigue, headache and arm swelling.
Take Away Points
The majority of AML patients were seropositive after 2 doses of the mRNA COVID-19 vaccine, which is good news. However, the majority of patients enrolled in this study were in remission (87%). Dr. Jain states that because of this, we still do not fully know how patients with active AML may respond to first and second doses of the vaccine. Further studies are needed to study a larger group of AML patients that includes more with active disease. Overall, it is safe to say that for AML patients in general, antibody titer levels increased dramatically after a second dose, underscoring the need for full vaccination in AML patients. The COVID-19 vaccine appears to induce a strong response in the population of AML patients that were studied.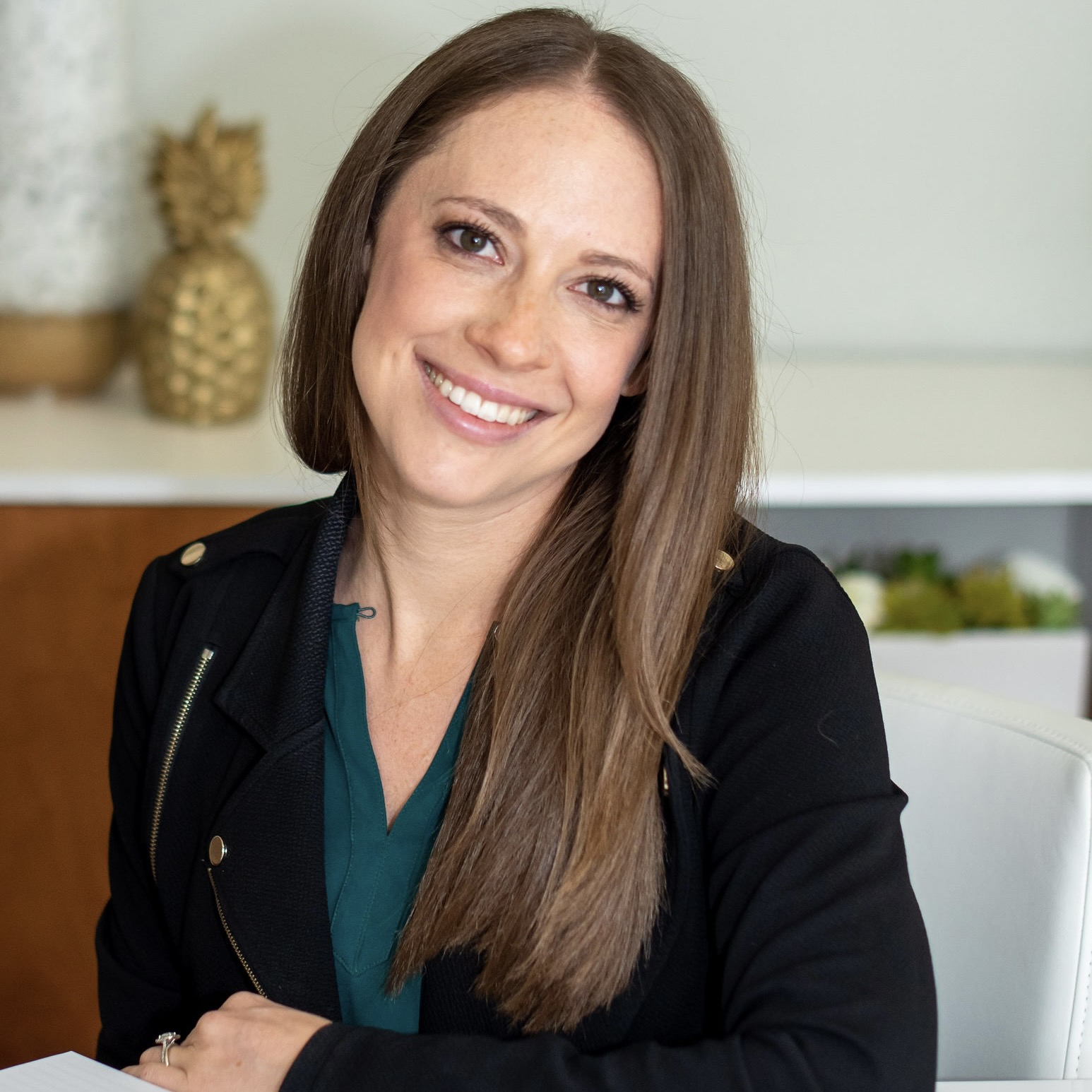 about the author
Katie Braswell
Katie joined HealthTree as the Community Director for AML in 2021. She is a registered dietitian who previously worked at the VA hospital in Dallas, Texas where she coached veterans with blood cancer on how to use nutrition to improve their treatment outcomes and minimize cancer-related side effects. Katie is passionate about health education and patient empowerment. In her spare time, she loves to experiment with new recipes in the kitchen, spend time running outdoors and travel to new places.
Thanks to our HealthTree Community for Acute Myeloid Leukemia Sponsors: