ASH 2021: Dr. Eunice Wang on Searching for the Most Effective Treatment for Newly Diagnosed FLT3 Positive AML
Dr. Eunice Wang, an AML specialist from Roswell Park Comprehensive Cancer Center in New York discusses the interim results of the phase 3 LACEWING trial looking at the use of gilteritinib + azacitidine vs azacitidine alone in newly diagnosed FLT3 positive AML patients. Dr. Wang states that the trial was halted as the overall survival was similar among both groups, but there are still important insights that can be taken from this trial. The phase 3 LACEWING trial included patients with AML who have a mutation in the FLT3 gene and who were ineligible for intensive chemotherapy. The FLT3 mutation is found in about 30% of all AML patients and about 50% of AML patients are ineligible for intensive chemotherapy at diagnosis due to their age or other diseases. The trial is currently closed, and Dr. Wang presents the interim analysis results on Monday December 13th, 2021 at the ASH conference.
Patients were divided into two groups. One group received the FLT3 inhibitor gilteritinib + azacitidine while the other received azacitidine alone which was the current standard of care for FLT3 positive patients who could not undergo intensive chemotherapy at the time the study began. She states the trial was stopped due to a lack of difference in overall survival between the two groups.
Despite no difference in overall survival, there were some signs of activity in the patients that received gilteritinib + azacitidine. Additionally, many patients who received azacitidine alone ended up going on to receive gilteritinib after going off the trial as this drug is already FDA approved for FLT3 postiive AML that has relapsed. This was considered a confounding variable in the trial. The patients in the gilteritinib + azacitidine group were also sicker than in the azacitidine alone group, possibly skewing the results. Dr. Wang states that the patients with the highest degree of FLT3 mutant burden benefited most from the gilteritinib + azacitidine combination. Overall response rates revealed over a 50% rate of response in the combination group suggesting potential for activity and benefit in these patients. She also mentions this combination was safe and tolerable. The signs of activity in the combination group show promise and warrant further exploration of gilteritinib combinations in newly diagnosed FLT3 positive patients.
Moving forward, researchers are going to be looking at additional drug combinations for FLT3 positive patients. Since the LACEWING trial opened, a new standard of care for FLT3 patients unable to undergo intensive chemotherapy became available which is the combination of azacitidine now with venetoclax. Dr. Wang states that now the triplet combination of gilteritinib, azacitidine and venetoclax is being studied and may have great potential to bring a much greater benefit to this specific AML patient population.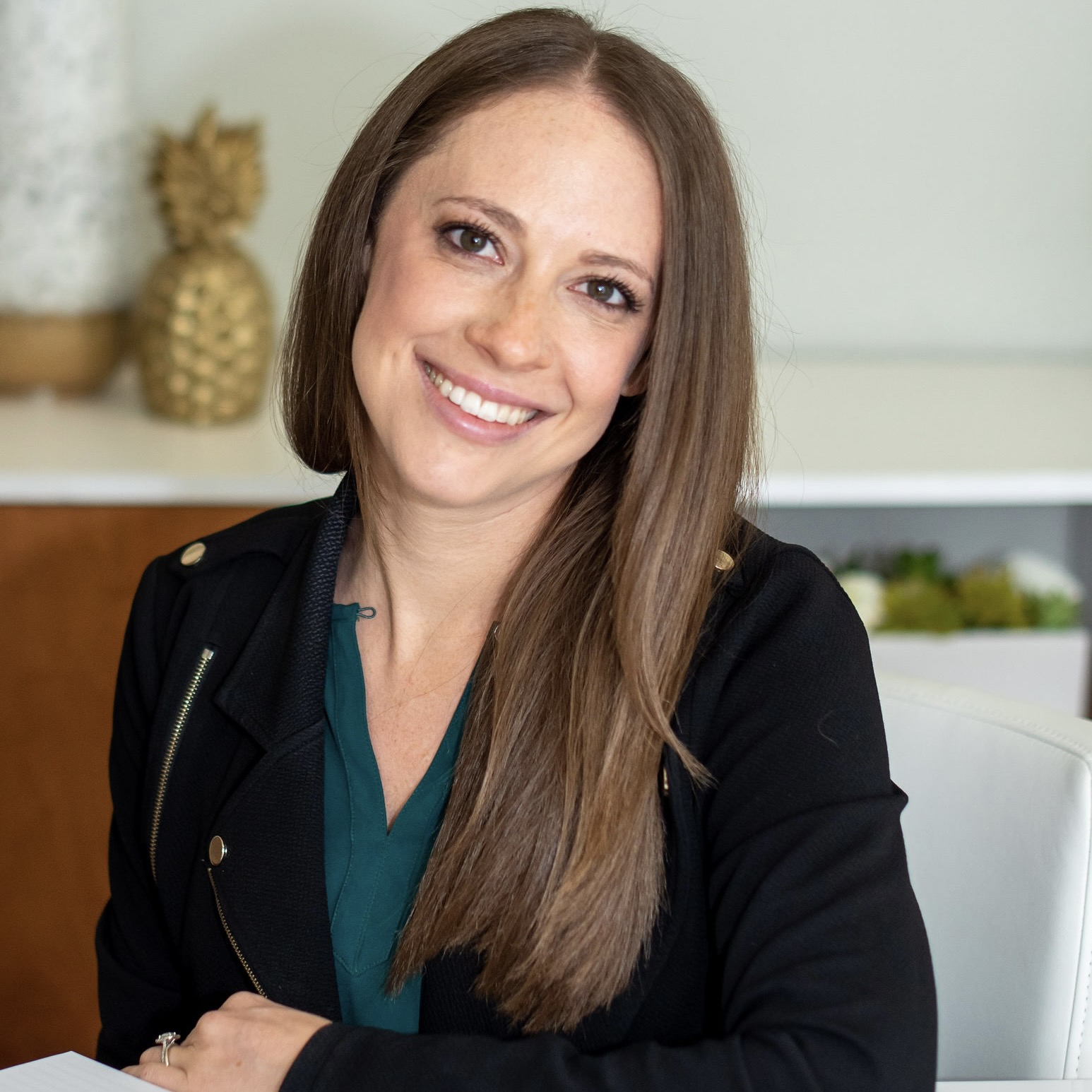 about the author
Katie Braswell
Katie joined HealthTree as the Community Director for AML in 2021. She is a registered dietitian who previously worked at the VA hospital in Dallas, Texas where she coached veterans with blood cancer on how to use nutrition to improve their treatment outcomes and minimize cancer-related side effects. Katie is passionate about health education and patient empowerment. In her spare time, she loves to experiment with new recipes in the kitchen, spend time running outdoors and travel to new places.
Thanks to our HealthTree Community for Acute Myeloid Leukemia Sponsors: