ASH 2021: Minimizing Cardiac Toxicity in Children with Acute Myeloid Leukemia
Managing the oncologic and cardiovascular risks in children with acute myeloid leukemia (AML) is a difficult balancing act, one that requires close collaboration between oncologists and cardiologists in order to maximize patient care and outcomes. This collaboration should begin during chemotherapy and continue through survivorship.
That was the conclusion from Dr. Kasey Leger (Seattle Children's Hospital) as she presented her research paper titled: Minimizing Cardiac Toxicity in Children with Acute Myeloid Leukemia in the It Takes a Village: Maximizing Supportive Care and Minimizing Toxicity During Childhood Leukemia Therapy - Live Q&A ASH session on Saturday.
The goals of care during pediatric AML therapy are to maximize the odds of a cure while minimizing short and long-term cardiotoxicity. In order to do this, treatment regimens should include primary cardioprotection using Dexrazoxane concurrently with chemotherapy and regular cardiac monitoring.
Anthracycline chemotherapy remains an important component in the treatment of pediatric AML, and it is often delivered at high doses to increase cancer survival. However, high-dose anthracyclines are associated with an increased risk of cardiac toxicity, including Left Ventricular Systolic Dysfunction (LVSD). Late cardiomyopathy occurs in up to 27% of childhood AML survivors. It is essential to utilize cardioprotective measures as well as cardiac monitoring in order to lower the risk of cardiotoxicity.
Dexrazoxane is the only US FDA-approved drug for primary cardioprotection. While Dexrazoxane was approved for metastatic breast cancer, in 2014 it was designated as an orphan drug for "prevention of cardiomyopathy in children and adolescents 0 through 16 years of age treated with anthracyclines". Sufficient data exist to support the use of dexrazoxane in children with AML to reduce the occurrence of short-term LVSD. While the evidence is compelling that using Dexrazoxane can reduce cardiotoxicity, it is given to less than 10% of childhood AML patients. This is likely due to two Hodgkin lymphoma trials that suggested the use of Dexrazoxane lead to a higher risk of secondary cancers. However, further analyses of these trials showed that Dexrazoxane did not significantly increase the 10-year relapse risk, overall mortality or deaths due to secondary cancers.
Liposomal anthracyclines can be used as a strategy to reduce cardiotoxicity. The liposomal delivery reduces the penetration into the tight capillary junctions of the heart. CPX-351 (Vyxeos) is a liposomal formulation of daunorubicin plus cytarabine and was recently approved by the FDA for use in adults and children in the treatment of AML. While the cardioprotective effects of CPX-351 are not established, clinical cardiotoxicity has been described in early trials. CPX-351 is currently being studied by the Children's Oncology Group (COG) in a phase 3 randomized study in newly diagnosed AML.
Primary cardioprotection strategies reduce the risk of cardiotoxicity, but the risk is not eliminated. Therefore, cardiac monitoring with echocardiography and other cardiac imaging modalities are needed. If there is significant cardiotoxicity, other cardioprotective measures may be needed such as cardiac remodeling medications, anthracycline treatment interruption and/or modifications made to the current regimen.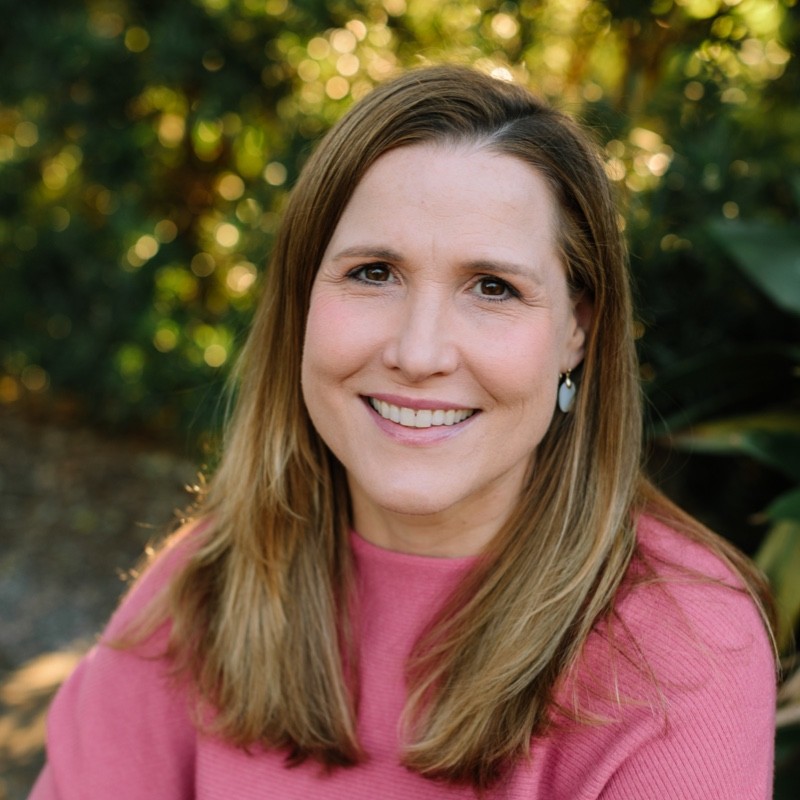 about the author
Kerith Amen
Kerith joined HealthTree Foundation as a Community Co-Director for AML in 2022. She is a mother to a spirited eight-year-old daughter, Adair, and their beloved rescue, Violet. She lost her best friend and husband, Rob, to AML in March 2018. Kerith wishes she had a resource such as HealthTree for AML during Rob's illness. She is a strong supporter of HealthTree's mission. She hopes that by sharing her experience, she may help other patients and caregivers navigate an AML diagnosis.
Thanks to our HealthTree Community for Acute Myeloid Leukemia Sponsors: