Understanding The IDH1 And IDH2 Mutations
Mutations in the IDH1 and IDH2 genes are some of the most common gene changes seen in AML. They can be found in an average of 20% of patients at the time of diagnosis. Recently, a large study was conducted on the impact of the mutational subclasses of IDH1 and IDH2. 4,930 patients were studied. The average age of those tested was 56. All patients were newly diagnosed and were receiving aggressive treatment for AML.
423 IDH1 mutations were identified.
474 IDH2 mutations were identified.
Survival rates remained the same for those with/without mutations in the IDH1 and IDH2 genes.
IDH1 (Isocitrate dehydrogenase-1) is an enzyme localized in the cytoplasm (the liquid that fills the inside of a cell). IDH2 (Isocitrate dehydrogenase- 2) is an enzyme localized in mitochondria (which is found inside the cytoplasm, this is where the cell makes energy). The genes that make these enzymes are located on chromosome 2 band q33 and chromosome 15 band q26.
There are inconsistent findings on the impact of IDH1 and IDH2 on complete remission (CR) rates, relapse-free survival (RFS) and overall survival (OS). The conflicting results can be due to the different mutations found on each of the IDH1/2 genes.
Some of the IDH1 and IDH2 Mutations and Effects
Patients with the IDH1 mutation of IDH1-R132C, were slightly older, had fewer NPM1 and FLT3-ITD mutations, and were less likely to have a normal karyotype (an individual's chromosomes).
The IDH2-R172 mutation often lowered the overall survival of the patient. But, IDH2-R172K was associated with significantly improved overall survival.
The mutations of IDH2-R140 or IDH1-R132 were associated with higher rates of complete survival, and patients with IDH2-R140 had significantly prolonged overall survival.
Older patients with AML that are ineligible for intensive chemotherapy may find that the mutating of the IDH gene has an impact on response to therapy when combined with decitabine and azacitidine and/or the BCL-2 inhibitor venetoclax. Several recent studies found that venetoclax significantly improved response rates and overall survival in older patients with AML with IDH1/2 mutations, especially in IDH2.
The mutations in genes affecting the signaling pathway were most often found in IDH1-R132H. NPM1 (the nucleophosmin gene) was frequently associated with IDH1-R132C, IDH1-R132H, and IDH2-R140Q mutations. However, it was only very rarely found in patients with IDH2-R172K mutations. There was also a negative effect when the DNMT3A mutation was present in patients with IDH1-R312C.
"It is important to note that patients in our study were not treated with specific IDH inhibitors. The advent of targeted therapy with IDH mutation inhibitors like ivosidenib and enasidenib warrants new studies to evaluate the outcomes of patients with different IDH1/2 mutations in response to selective inhibitors."
To Summarize
The gene mutations of IDH1 and IDH2 are prevalent in AML. There are many that are complex with unfavorable outcomes. Other mutations show a better overall survival rate. There are several trials being conducted to further advance the understanding of the IDH1/2 genes: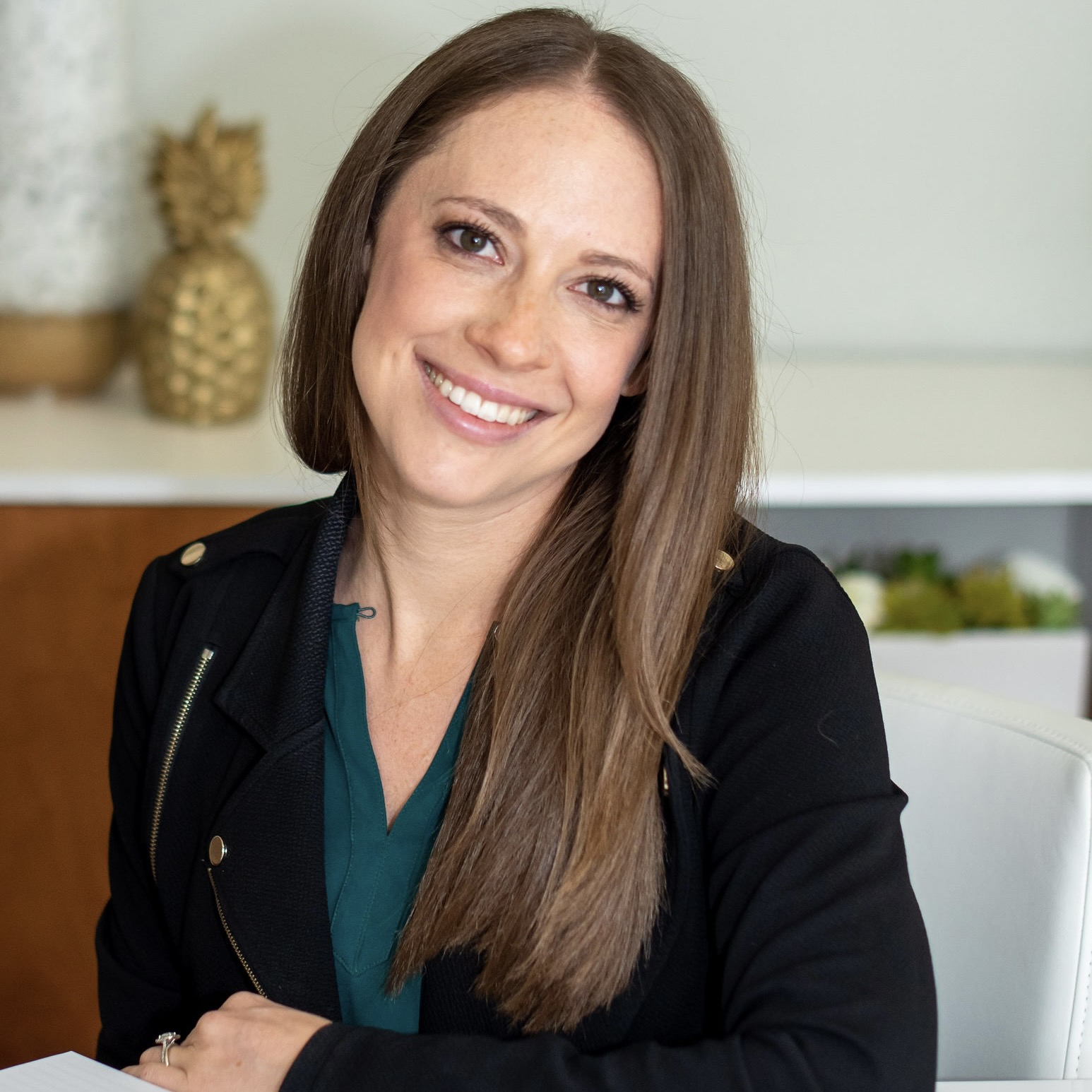 about the author
Katie Braswell
Katie joined HealthTree as the Community Director for AML in 2021. She is a registered dietitian who previously worked at the VA hospital in Dallas, Texas where she coached veterans with blood cancer on how to use nutrition to improve their treatment outcomes and minimize cancer-related side effects. Katie is passionate about health education and patient empowerment. In her spare time, she loves to experiment with new recipes in the kitchen, spend time running outdoors and travel to new places.
Thanks to our HealthTree Community for Acute Myeloid Leukemia Sponsors: