The Shift of the Standard of Care in AML
As you know, AML is a diverse disease in terms of how it affects each person, which treatments are used and overall outcomes. Although cytogenetic evaluation (looking at your chromosomes) at diagnosis has been utilized for decades to identify if you have low, intermediate or high risk AML, it has unfortunately seen few meaningful therapeutic breakthroughs. However, recent advances in the study of AML biology and its treatments have led to more refined risk assessment. This new assessment includes genomic abnormalities that help doctors pick new targeted therapies. Since 2017, the number of medications available to treat AML has expanded dramatically, with many new treatments receiving regulatory approval.
The "Current" Standard of Care
Among younger AML patients, 10 to 40 percent of long-term cure rates have been associated with cytarabine and anthracyclines' anti-AML activity discovery in the 1970s, and their combination to form the "7 + 3 regimen" (7 days of cytarabine overlapped initially with 3 days of daunorubicin). Earlier studies focused on patients aged 50 to 55, with 5-year survival rates ranging between 40 and 45 percent. Later studies with patients up to 60 indicated five-year survival rates of 30–35 percent. Other studies in patients aged 60+ showed that these harsh chemotherapy regimens resulted in 5-year survival rates ranging from 10 to 15%.
The Shift
While some AML experts still believe the "7 + 3" regimen is the standard of therapy, it's clear that many others disagree and are shifting away from it towards targeted therapies. Until 2015, the AML community was filled with pessimism, but that has changed since research in AML's clinical led to the FDA's approval of various AML targeted treatments in 2017. This research on the genetic and genomic diversity of AML improved the identification of prognostic, predictive, and targetable molecular abnormalities. An example of this occurred in acute promyelocytic leukemia (APL), where chemotherapy-free regimens that included arsenic trioxide and all-trans retinoic acid (ATRA) revealed cure rates of 90%.
Such tremendous progress over such a short period was halted briefly by some decisions before 2017. One example is the history of gemtuzumab ozogamicin (GO), a monoclonal antibody targeting CD33 conjugated to a calicheamicin payload. The makers of GO voluntarily withdrew the drug from clinical usage in the United States after a disappointing study by the Southwest Oncology Group (SWOG) in June 2010. Fortunately, the drug received FDA approval for a lower dose in 2017 after a meta-analysis of five AML frontline trials convincingly demonstrated its efficacy. The use of GO in the treatment of APL and Core binding factor (CBF) AML is currently highly relevant. High doses of cytarabine chemotherapy in addition to gemtuzumab ozogamicin increased the long-term survival rate from 50% to 75% or more.
The New FDA Approved Therapies
The following table shows the treatments approved since 2017 (extracted from the Blood Cancer Journal review of 2021):
Treatment (approval date)

Description

Indication

Midostaurin (April 2017)

Multikinase FLT3 inhibitor

Newly diagnosed FLT3-mutated (detected by FDA-approved test) AML, in combination with standard cytarabine and daunorubicin induction and cytarabine consolidation

CPX-351 (August 2017)

Liposomal cytarabine and daunorubicin

Newly diagnosed therapy-related AML, secondary AML, or AML with myelodysplasia-related changes

Enasidenib (August 2017)

IDH2 inhibitor

Relapsed or refractory IDH2- mutated AML (detected by FDA-approved test)

Ivosidenib (July 2018) (May 2019)

IDH1 inhibitor

1. Relapsed or refractory IDH1-mutated (susceptible mutation, detected by FDA-approved test) AML.

2. First-line treatment of IDH1-mutated AML (detected by FDA-approved test), patients ≥ 75 years old or ineligible to receive intensive chemotherapy.

CC-486 (September 2020)

Oral azacitidine hypomethylating agent (30% absorption)

Continued treatment of adult patients with AML who achieved first complete remission or complete remission with incomplete blood count recovery following intensive induction chemotherapy and who are not able to complete intensive curative therapy

Gemtuzumab ozogamicin (September 2017)

Anti-CD33 antibody-drug conjugate

Adults with newly diagnosed CD33-positive AML; refractory-relapsed CD33-positive AML in patients ≥ 2 years of age

Glasdegib (November 2018)

Hedgehog pathway inhibitor

Newly diagnosed AML aged ≥ 75 years or with co-morbidities that preclude the use of intensive induction chemotherapy (in combination with low-dose cytarabine)

Venetoclax (November 2018)

BCL-2 inhibitor

In combination with azacitidine or decitabine, or low-dose cytarabine in newly diagnosed AML aged ≥ 75 years or with co-morbidities that preclude the use of intensive induction chemotherapy

Gilteritinib (November 2018)

FLT3 inhibitor

Patients with relapsed or refractory FLT3-mutated AML (detected by FDA-approved test)

Oral Decitabine-cedazuridine (July 2020)

Oral hypomethylating agent (100% absorption)

Alternative to parenteral HMAs decitabine for the treatment of adults with MDS (pretreated/untreated; de novo/secondary) or CMML
What's Next
Ongoing studies and recently approved drugs discussed in the Blood Cancer Journal of 2021 that might soon be part of a new standard of care include:
Combinations of epigenetic therapy with hypomethylating agents and venetoclax in patients unfit for intensive chemotherapy; and combinations of intensive chemotherapy and venetoclax in fit patients.
FLT3 inhibitors (gilteritinib, midostaurin, sorafenib, quizartinib, crenolanib, etc.) plus intensive chemotherapy or low-intensity therapy in FLT3-mutated AML.
The use of IDH inhibitors (ivosidenib, enasidenib) and/or venetoclax in IDH1/2-mutated AML.
In TP53-mutated AML, APR246 (TP53 modulator) and magrolimab (anti-CD47 monoclonal antibody)
Menin inhibitors in mixed-lineage leukemia (MLL1)-rearranged acute leukemia.
To improve possible cure rates in previously incurable AML subgroups by combining small-molecule targeted treatments with or without standard intense chemotherapy or hypomethylating agents (+/- venetoclax; at the expense of myelosuppression).
Establish maintenance therapy as an important strategy in AML.
Extend the effects of oral anti-AML therapies (e.g., decitabine, azacitidine).
Enhance T-cell immune responses against AML with T-cell engagers, checkpoint inhibitors, and CAR-T cells.
For more information on personalized medicine, watch this previously recorded Adult AML Chapter event we hosted with Dr. Stein: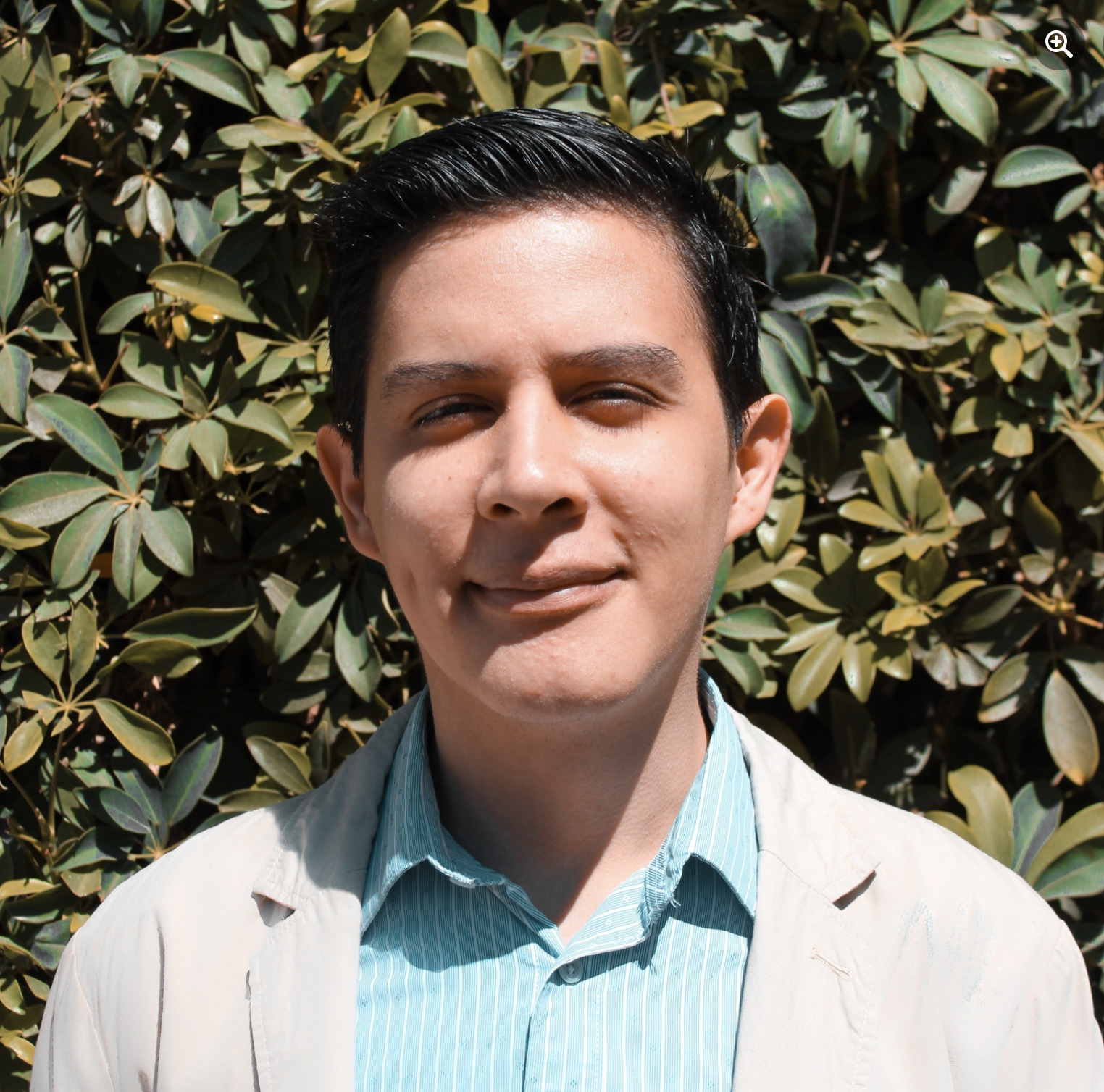 about the author
Arturo Hurtado
Arturo Hurtado is an International Medical Graduate who joined HealthTree in 2020 as part of the Patient Experience team. He helps patients understand their disease panorama and navigate their AML through the tools and resources that HealthTree provides. He is an enthusiastic photographer, tech nerd, and aspiring food explorer who loves to travel and find new exciting experiences.
Thanks to our HealthTree Community for Acute Myeloid Leukemia Sponsors: