Current Status of Two Popular Patient Assistance Programs
Patient assistance programs funded through non-profits such as Leukemia and Lymphoma Society, Patient Advocate Foundation, and Healthwell Foundation offer renewable grants yearly. Many of these funds help bridge the gap for those who need help managing the cost of co-pays, deductibles, or insurance premiums to help those who are uninsured or underinsured. The funds are non-taxable to the patient. Depending on the state, they may not apply to your deductible. As a result of increased demand, these programs are becoming more and more popular.
Generally, there are income requirements to qualify for the grants, ranging between 300-500% of the federal poverty level. Keep in mind that the national poverty level also considers household numbers. It is essential to apply early for these grants, as they often run out of money early in the year. However, they will re-open if they receive additional funding. It is prudent to check in with them often.
If you still have problems covering medication costs, there are more options after exhausting non-profit grant opportunities. Contact the pharmaceutical company that manufactures your medication. They have patient assistance programs that can provide financial help.
Some patients wrongly assume that if they are Medicare beneficiaries, they cannot participate in pharmaceutical patient assistance programs. However, this isn't always true. For example, Bristol Meyers Squibb has a different department handling Medicare beneficiary's grant requests. It never hurts to call and ask.
Leukemia Lymphoma Society:
Co-Pay Assistance Program: currently closed for AML (call (877) 557-2672 to receive most up-to-date status)
When open, assists with:
The cost of Private, Medicare, Medicaid, and TRICARE insurance premiums,
Treatment-related copays and coinsurance for prescription drugs, labs, scans, tests, etc.
When open, fund provides $10,000/year for AML
Patient Aid Program: currently open for AML
​Provides a one-time $100 stipend to eligible blood cancer patients to help offset non-medical expenses.
Susan Lang Pay-It-Forward Patient Travel Assistance Program: currently open for AML
Assists with:
Treatment-related transportation and lodging expenses
Eligible patients receive a $500 grant
Refer to their site as they have listed state resources that may also have funds available for travel.
Susan Lang Pre CAR T-cell Therapy Travel Assistance Program: currently closed (check website for most up-to-date status)
Assists with:
Travel and lodging expenses from the evaluation phase through the end of the conditioning therapy phase
Treatment-related transportation and lodging expenses for patients who are being evaluated to receive CAR T-cell therapy as either standard treatment or a clinical trial
Those who qualify will receive $2,500 to cover the cost of treatment-related travel and lodging expenses for the patient and caregiver, including ground transportation, tolls, gas, parking, car rental, car maintenance, repairs and parts, air transportation, and baggage fees, lodging, and ambulance services.
Urgent Need Programs: currently open to pediatric, young adults, and age 40 or over for AML
Assists with:
Non-medical expenses including rent, mortgage, lodging, utilities, childcare, elder care, food, transportation, car repair, car insurance, phone service, and acute dental work related to treatment
Eligible patients receive a $500 grant
Open for AML
Must have insurance that provides some coverage for medicines
Renewable $10,000/yr for AML
Helps cover copays, deductibles, and or premiums
The key to obtaining grants is knowing what your treatment plan will be and understanding what your insurance covers. Understand your insurance limitations. Now would be an excellent time to plan for next year's insurance coverage.
Keep an eye on availability as well as qualifying criteria for grants. If you are close to the income maximum, speak to a financial advisor who can help you maximize possible grant opportunities. Also, refer to our financial resources page. There you will find additional organizations that assist with your many needs.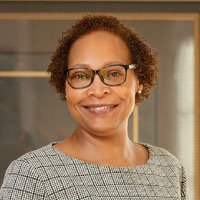 about the author
Diahanna Vallentine
Diahanna is a HealthTree Coach specializing in financial help for blood cancer patients. As a professional financial consultant and former caregiver of her husband who was diagnosed with multiple myeloma, Diahanna perfectly understands the financial issues facing blood cancer patients.
Thanks to our HealthTree Community for Acute Myeloid Leukemia Sponsors: