AML Round Table: Mid-Year Updates in AML
This HealthTree Round Table for AML took place on July 19, 2022
Topic: Mid Year Updates in AML
Experts: Dr. Naval Daver, MD Anderson and Dr. Uma Borate, The James Cancer Center at Ohio State University
Part 1
Dr. Daver talks about updates in AML that were presented at the 2022 European Hematology Association meeting that took place in June in Vienna, Austria.
Here are some insights for you to know:
— Clinical trials are constantly held to improve survival.
— FLT3 is a very common mutation in up to 40% of diagnosed patients, especially younger ones.
— FLT3 is a main target in AML treatment: "midostaurin" is one of the approved drugs.
— The best outcome is usually achieved by putting our optimal therapies in the front-line setting.
— Interesting data is being shown regarding TP53 (a gene that helps your body fight cancer), because this genetic feature has poor outcomes and prognosis.
— Antibodies are also being used. They are interacting with the cancer cells to eliminate them.
— For the next 5 to 8 years, TP53 is going to be a major area of focus in AML.
— In the current clinical panorama, we can combinate or sequence drugs to optimize results.
Some Q&A for Dr. Daver & Dr. Borate:
1.- (17:10) What are the current clinical trials for AML?
2.- (20:17) How do I know if my son is being treated in the best facility?
3.- (22:05) What are some of the obstacles to progress in AML?
4.- (24:45) Do you think trials are not being communicated by doctors? Or patients are just not enrrolling?
5.-(30:10) What about the MLL mutation? Are there any available trials?
6.- (34:25) Do you expect the prognosis for elderly AML patients to improve?
Part 2
Dr. Borate talks about updates in AML that were presented at the 2022 American Society of Clinical Oncology meeting that took place in June in Chicago, Illinois.
Dr. Borate talks about two remarkable things for AML:
1. An FLT3 inhibitor called "CRENOLANIB" is a very promising therapy for AML patients with these mutation. 86% of patients acheived remission!
2. A big study looking at a big concept, MRD (minimal/measurable residual disease); how can we best tell if patients that achieved remission still have some amount of leukemia in their system? We can use these technologies in a prospective manner— looking into the future!
Some Q&A for Dr. Borate & Dr. Daver
1.- (5:44) If there is relapse after transplant, what are the next steps?
2.- (9:40) I work with ECOG as a patient advocate, my sense is that the standard consent forms for trials are daunting for average patients to comprehend, so we are looking for more accessible forms. What are your thoughts on this?
3.- (14:25) What are the best ways to measure MRD? When and how often should MRD testing be performed?
4.- (19:30) What kind of success are they getting with Car-NK cells therapy?
5.- (20:35) How does one access AML specialty care if it takes at least a day to travel to it? Can care be effectively coordinated between experts and local physicians?
6.- (23:20) What diet should a pediatric patient be on? And what about vitamins?
7.- (25:44) What makes you optimistic about the future in this area?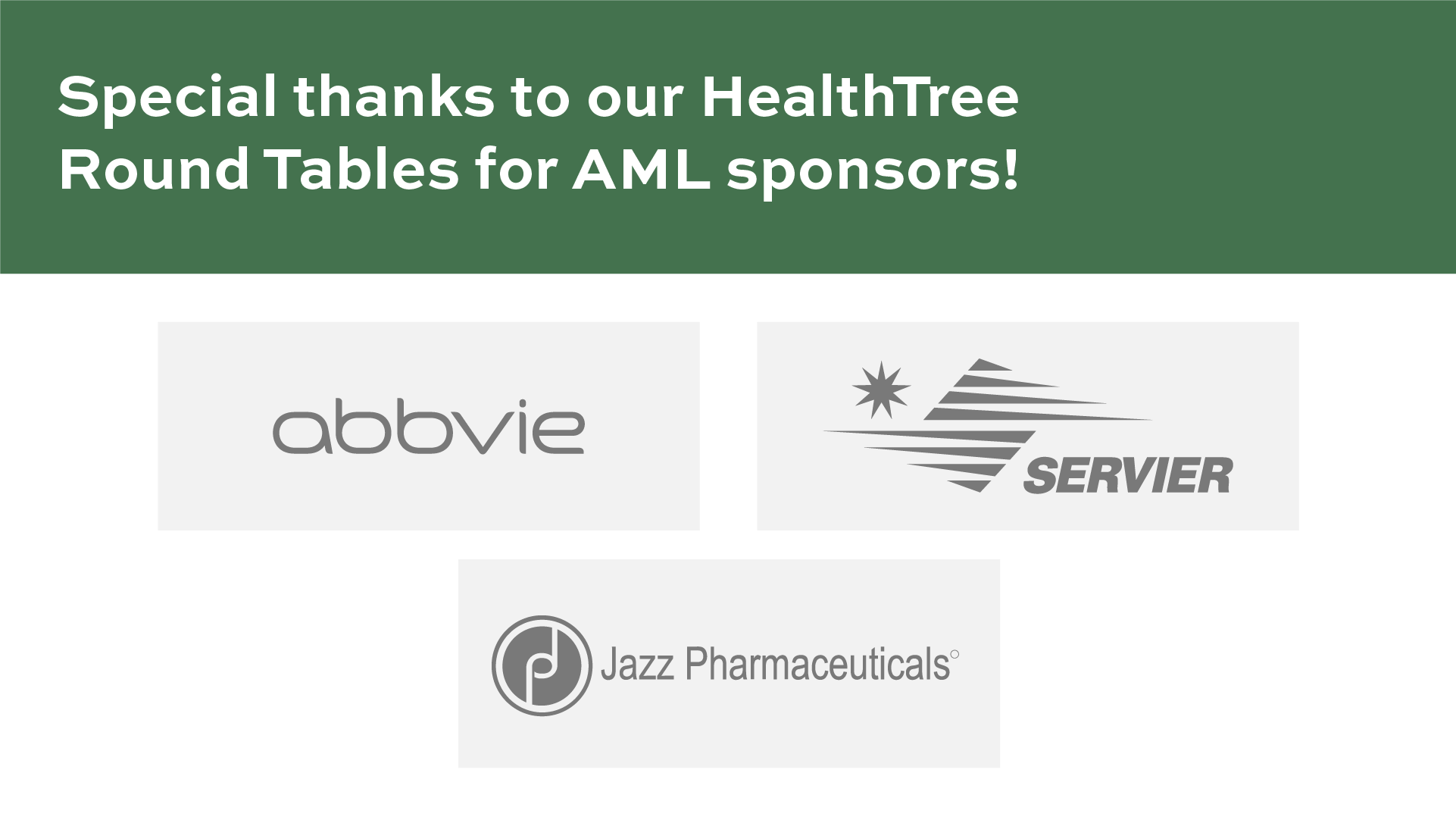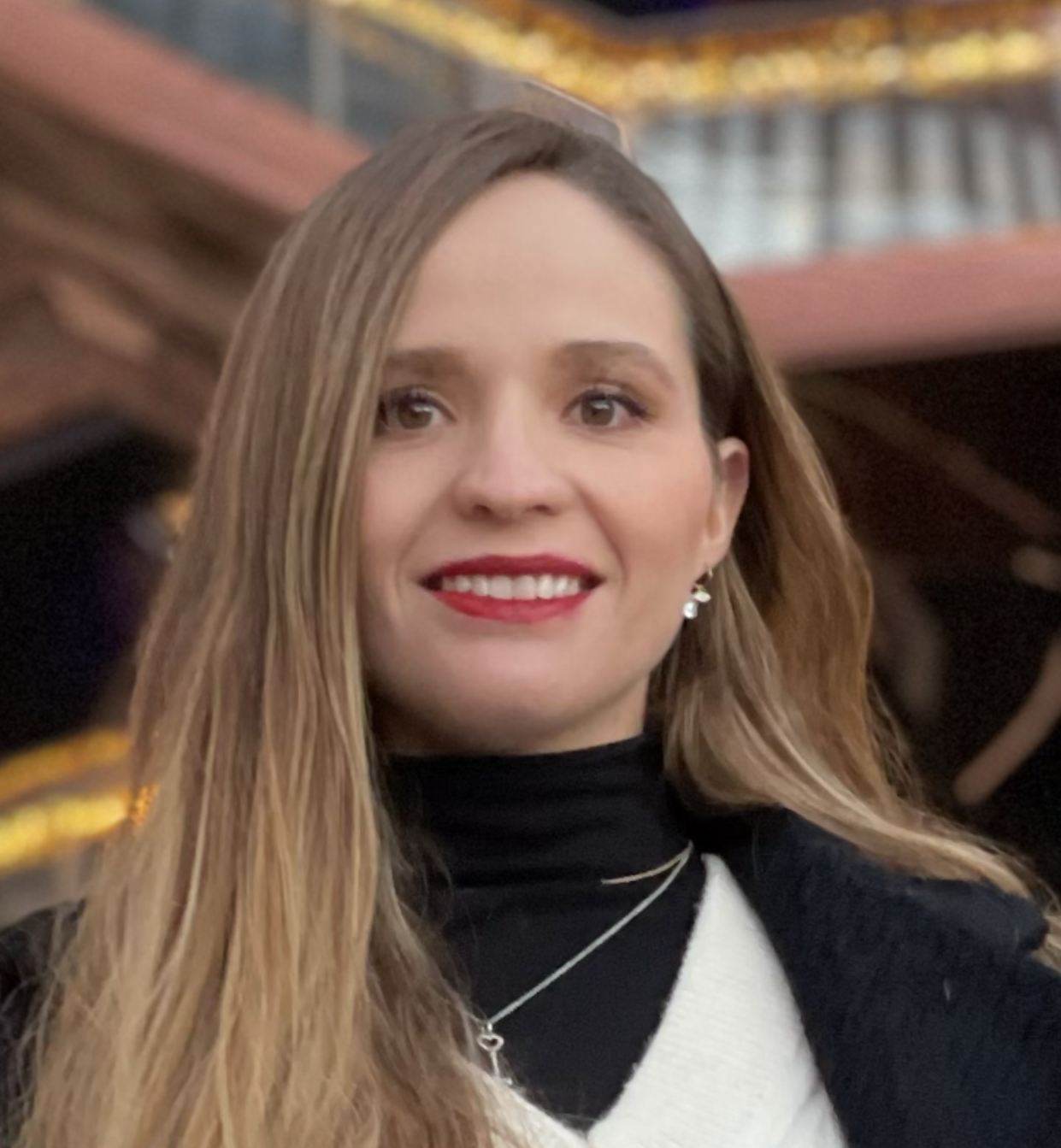 about the author
Andrea Robles
Andrea Robles is an International Medical Graduate, part of Healthtree's patient navigator staff. She is committed to patient's global wellness and finding a cure through research. She's also a wife and mom of 3.
Thanks to our HealthTree Community for Acute Myeloid Leukemia Sponsors: